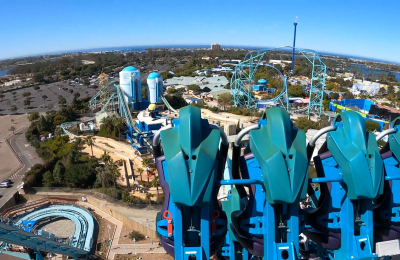 Behind the Thrills StaffMar 01, 2022
Designed to mimic the diving movements of the Emperor penguin, SeaWorld San Diego's newest roller coaster is an exhilarating attraction designed for thrill-seekers...
Behind the Thrills StaffAug 11, 2020
Following the progress of SeaWorld San Diego's new dive coaster has been an exciting adventure over the last few years. On January 5, 2019, we had the amazing...