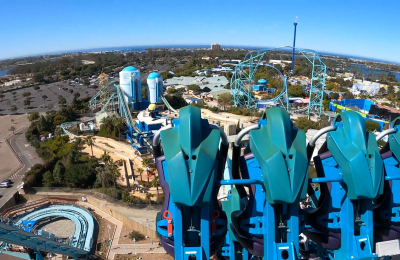 Behind the Thrills StaffMar 01, 2022
Designed to mimic the diving movements of the Emperor penguin, SeaWorld San Diego's newest roller coaster is an exhilarating attraction designed for thrill-seekers...
Behind the Thrills StaffApr 08, 2021
SeaWorld San Diego announced today that it will reopen its rides and roller coasters as a theme park on Monday, April 12! Under California's theme park...