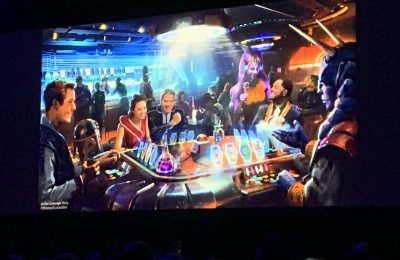 Erik YatesAug 25, 2019
Today the Disney Parks and Resorts panel from D23 just revealed more details about the huge new Star Wars hotel, which is nothing like anyone has seen before. The...
Erik YatesAug 22, 2019
The D23 Expo isn't officially underway, and we already have our first batch of big announcements. Disney Parks President Bob Chapek addressed the media during a...