We made the trek down to our local FedEx office to pick up a package they were holding for us today. Upon picking up the package, we noticed a horrible dirt-like scent to the box. Maybe it's just some kind of fluke? Maybe the FedEx guy dropped it?Being the impatient types, we took the package to somewhere we could open it. Upon cutting the box open, we realized the scent wasn't the box itself, it was the item in the box that smelled. We opened it up to find a letter and a bloody sack. Inside the bloody sack… a skull and a note.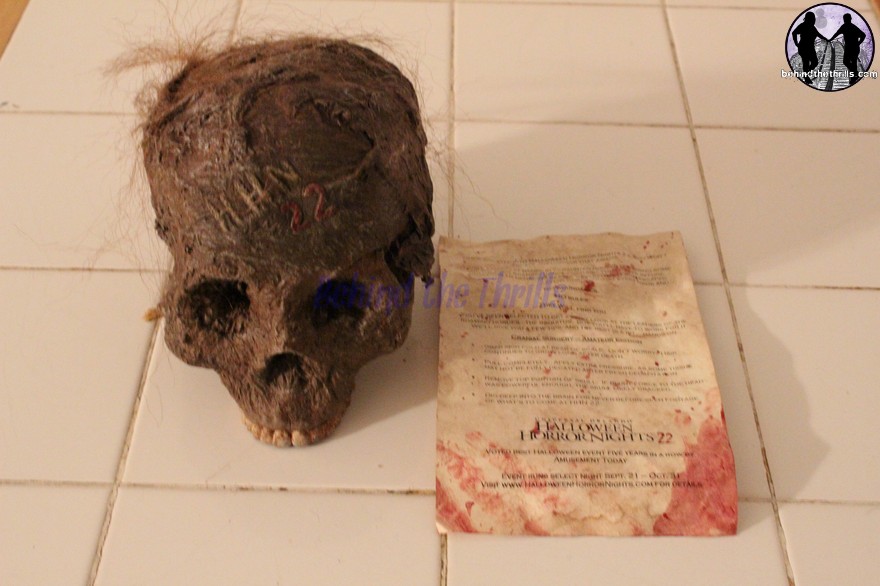 httpvh://www.youtube.com/watch?v=SyNUb9etkko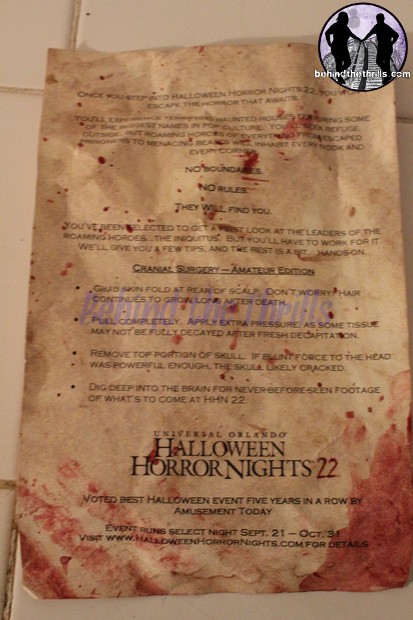 The skull is covered in red, sticky hair. The letter told us to perform cranial surgery to get a sneak peek at what is to come at HHN 22. The skin of the skull actually peels up to reveal the skull beneath the skin… but that's not all.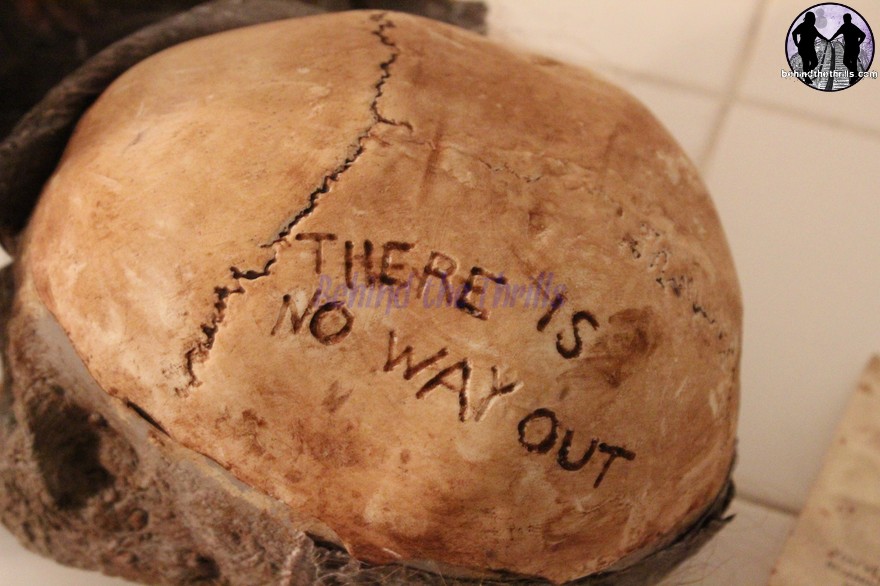 BBRRAAAIIIIINNNNNZZZZZZZ!!!!!!!!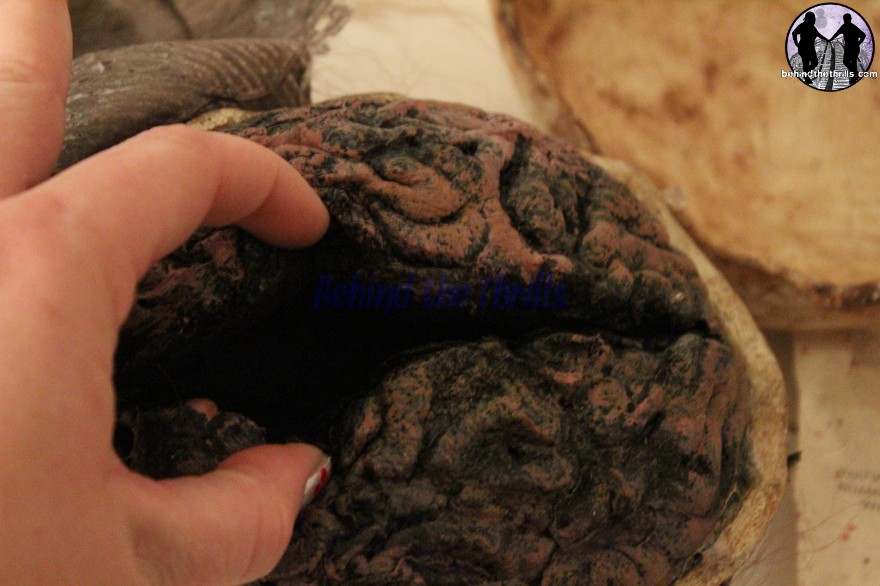 Time to do some… digging!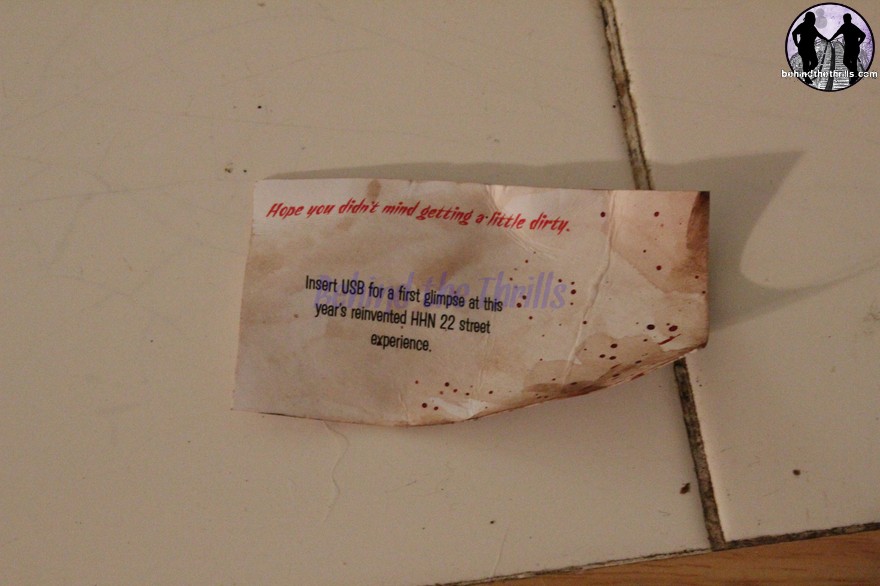 Halloween Horror Nights kicks off tomorrow evening at Universal Orlando and runs through October 31st on select nights. Be sure to follow us on Twitter @BehindThrills, as we will be tweeting live tonight.
Check out some more photos of this year's media gift.
[flickr-gallery mode="photoset" photoset="72157631585624239″]
For more information about Halloween Horror Nights, visit the official website.