2023 Crowd Calender Orlando Theme Parks and Attractions. If you're planning a visit to Central Florida and the amusement parks, especially Universal Studios, SeaWorld, Busch Gardens, & Legoland; this crowd calendar will tell you how to avoid busy weeks and what the slow-crowd-level days are, avoid long lines and enjoy your vacation!
At Walt Disney World, due to dynamic pricing, the popularity of the resort, and Florida Annual Passholder Block-Out Dates, the parks are almost always crowded.
The crowd levels in Orlando are based on park events, national holidays, universities & the K-12 school year, plus our numerous personal experiences at the parks. Unlike other crowd calendars, we use previous years' REAL crowd-level data and our extensive knowledge of the parks to update our calendar as frequently as possible.
"The most easy-to-use and accurate crowd calendar I've used! Saved loads of time and money!"
"…straightforward and easy."
---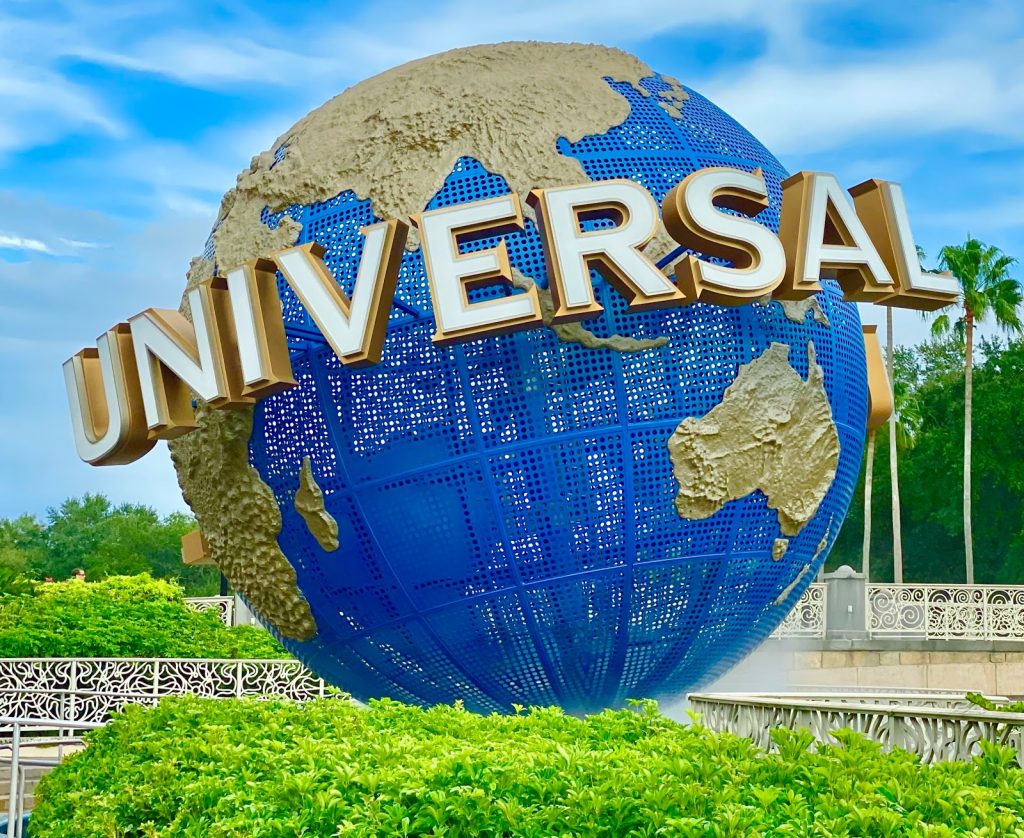 Planning a trip to the parks and Orlando? We've partnered with aResTravel to give you the best ticket prices and package deals possible! Save on dinners, shows, packages, and theme park tickets. Check out these amazing Universal Orlando, SeaWorld, and Disney World Vacation deals.
---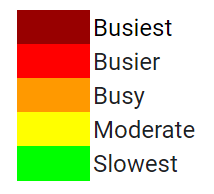 Slowest: These periods tend to have the lowest crowd levels, but sometimes this means that one or two rides will be down for maintenance, which can be common over the winter/non-holiday periods usually found within September-March. Wait times should always be under an hour for even the most popular rides.
Moderate: Also common over the winter months, wait times are generally under an hour, but the one or two most popular attractions can be over an hour wait, nights and early mornings are still calm and easy to get a lot of rides in.
Busy: Top-tier attractions will have over an hour wait, and paths start to feel crowded, but doing all the rides in one park in one day is still possible.
Busier: Paths are very crowded, and it gets hard to move around in the most popular areas of the parks, in the early morning the most popular rides' queues may overflow out into the pathways. Best to arrive an hour early if planning to ride the most popular attractions first. Less popular attractions start to see waits around an hour long. Express passes are suggested.
Busiest: Usually unable to do everything in the park in a single day, it's best to have a plan in place or express passes. Arriving at the park at least an hour early is needed to go on the most popular rides. Some rides may have queues overflowing into the pathways. 2 or 3+ hour waits can occur on the most sought-after attractions.
---

After the New Year's crowds die down, January is one of the best months to visit the Orlando area, as many people are back to work or school. The weather may be cooler on some days which could close the water parks in the area. These colder days also mean locals stay away from the parks, so they are a great time to visit. February is another great month to visit theme parks in Orlando, Florida. Watch out for weeks when some northern schools may have a vacation period. March brings crowds from colleges and will be busy for most of the month, go early on in the month to try and avoid the large school vacation crowds. During these months, it's not unusual to see one attraction at the parks down for maintenance, or limited show schedules. Take this into account when visiting, and check the theme park websites for schedule closures.
Universal Studios Orlando Resort features Cheerleading competitions in late January through February, and foreign tour groups are also common in these early months and are sometimes unpredictable.
---

Spring Break continues in April for grade schools, you'll find that crowds are lower in April vs. March outside of the Easter vacation weeks. May is a good time to visit the parks as some schools are still in session and the weather isn't too hot, plus ride maintenance is over and show schedules at the parks are generally in full swing. June is the beginning of Summer peak crowds and will see increases throughout the month.
---

July is peak season in Orlando. It is a time when families can get time off and enjoy theme parks from many countries. August also brings heavy crowds, but slowly dies off as the school season nears closer. September finds kids in school and crowds get smaller. Holloween Horror Nights and other seasonal Halloween events begin which will bring crowds on most Thursdays, Fridays, and weekends.
---

October through December are quite slow in Orlando. Halloween Horror Nights bring crowds to the area in October, which makes the park a bit busier than in November. As the holiday nears closer in December, crowds will rise. During this time, it's not unusual to see one water attraction at Islands of Adventure down for annual maintenance.
Planning a trip to the parks? We've partnered with aResTravel to give you the best ticket prices and package deals possible! Check out these amazing Universal Orlando, Disney World, and SeaWorld Vacation deals.