Make the Most of Your Vacation at SeaWorld Orlando. Top 10 Tips and Tricks during COVID-19.
SeaWorld is a park where many people are located in the same spot at once due to shows and staggered openings of rides. These simple insider tricks should help you get a lot more out of your day.
1. "Manta," the flying roller coaster at the front of the park, will have one of the longest lines in the park for the first 2-3 hours of park opening. If you aren't in the park early enough to be one of the first guests on the ride, it's better to wait and ride later after guests have made their way further towards the back of the park. Looking for more tips on coasters, check out our SeaWorld Coaster Reviews/Tips Post.
2. Don't miss some of the smaller hidden aquariums, such as "Jewel of the Sea Aquarium," located in the Journey to Atlantis gift shop, "Manta Aquarium," near the Entrance to the Manta roller coaster, and the small aquarium located inside the actual bar itself at Sharks Underwater Grill and Bar. These are all great places for non-riders that are looking for a place to wait as their group rides roller coasters.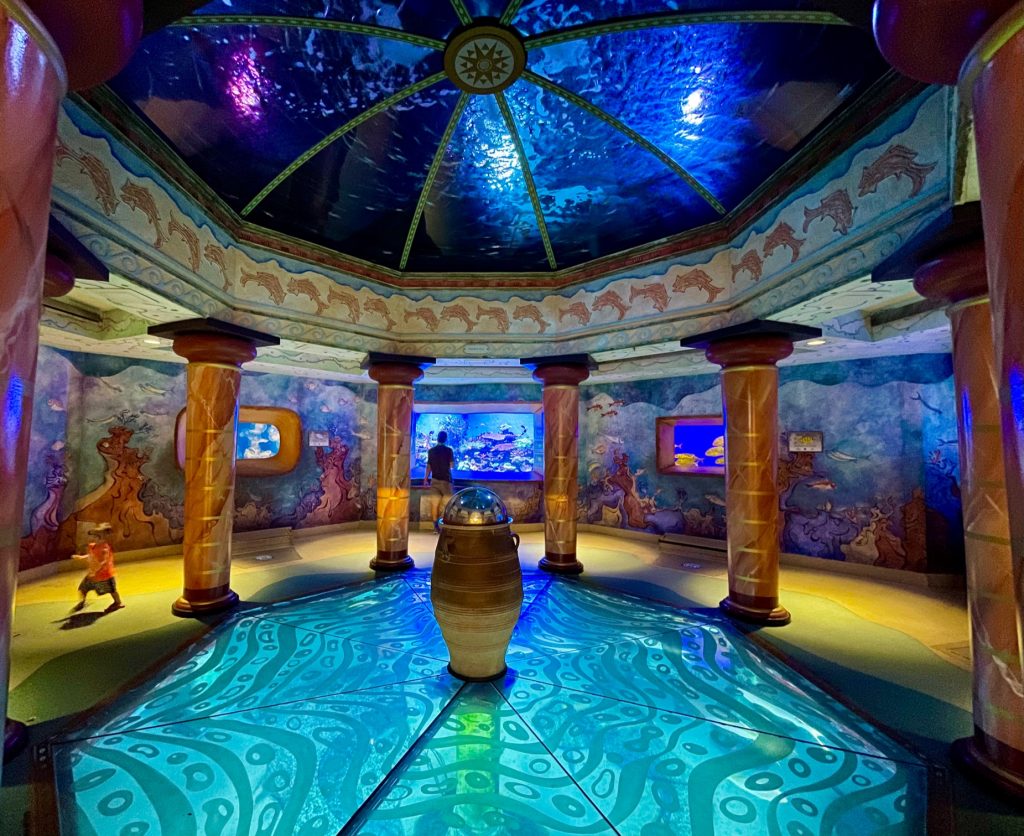 3. During slower days, SeaWorld doesn't open the back of the park (Mako, Infinity Falls, etc.) until a couple of hours after the official park opening (Usually noon). Check with employees on what this opening time is before entering, and be sure to be there to take advantage of minimal waits for a good chunk of time.
4. If you are trying to ride Infinity Falls, the water raft ride, it's best to be there right when it opens. This is always one of the longest lines in the park, so check with employees on the hours of the attraction, and be there right when it opens! This is usually at 11:00am.
5. When a large show like "Orca Encounter" or "Dolphin Days" is finished, ride wait times and food lines grow exponentially in the immediate area of the stadium. If you are not first in line for a nearby attraction just after a show lets out, you can waste up to an hour while being stuck in a queue. Head to attractions, exhibits, or food locations that are not near the stadium. Always go the opposite direction of big showtimes.
6. Arrive early to the shows, especially "Clyde and Seamore." A mime will entertain the early arrivals to the Sea Lion show, so make sure to arrive 15 or more minutes early to get the entire SeaWorld experience. Orca Encounter can sometimes fill up 45 minutes prior to showtime on a busy weekend day.
7. Use this suggested family schedule for Monday-Thursday visits during Coronavirus:
10:00-11:00
Dolphin Cove (Exhibit)
Stingray Lagoon & Feeding (Interactive Exhibit)
Manatee Rehab & Turtle Trek (Exhibit)
11:00
Dolphin Days (Show)
12:00
Sea Lion High (Show)
12:00 – 1:45
Antarctica: Empire of the Penguin (Exhibit)
Mako (Roller Coaster)
Pacific Point Preserve (Sea Lion Feeding)
Shark Encounter (Shark Feeding)
2:15
Dolphin Days (Show)
Manta (Roller Coaster)
3:30
Sea Lion High (Show)
2:30 – 4:15
Infinity Falls (Water Ride)
Sesame Street Land (Kids Area)
Wild Arctic (Exhibit)
4:30
Orca Encounter (Show)
On Friday – Sunday, as well as holiday weeks with extended hours & showtimes, multiple show options of each entertainment should allow you to make your own schedule and place priorities first. COVID-19 has changed the operations of many rides and eateries, be sure to check the official SeaWorld site or app for the latest info.
8. Feed the Sea Lions and the Stingrays! One of my favorite childhood memories is feeding these animals. The Sea Lions are vocal and make for a very entertaining time on a busy day. Spend the money to get a small tray of food for them!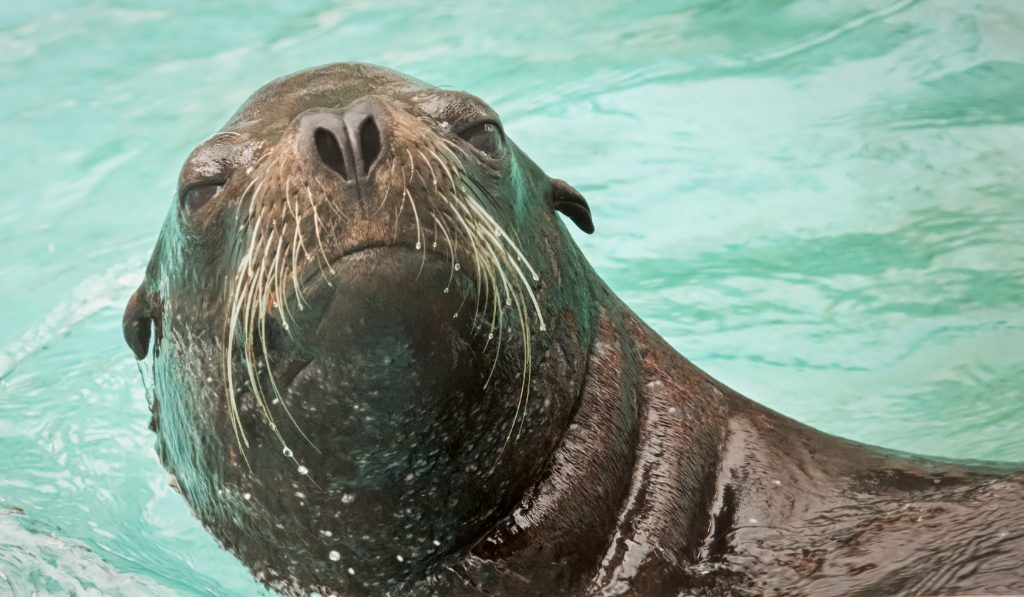 9. Emperor of the Penguin is a limited-capacity exhibit. Plan on going early as the wait to get in can easily be an hour just to enter the building. The line does move semi-quickly since it is so cold inside; it's tough to stay long! This is not a ride, only an exhibit.
10. SeaWorld has free Wi-Fi throughout the park. We find that once inside the Orlando theme parks our phones seem to freeze up due to the larger crowds; it's always best to switch over to the park Wi-Fi if you are having issues.
P.S. When you park, be sure to remember the row you are parked in! The last thing you want at the end of the day is to be walking miles in the parking lot up and down multiple rows.
Be sure to check out our full guide to SeaWorld Orlando, featuring attraction reviews, tips, money-saving opportunities, and more.
Download the official mobile app before you arrive at the amusement park. While you're inside you'll be able to check the show schedule, wait times, and more.
Are you looking for more information on SeaWorld Orlando's Roller Coasters? Check out our in-depth look at these attractions, including videos, reviews, when to ride, average wait times, and secret information about each and every one!