Lookout! Here comes the Spiderman! Disney, Marvel and Sony have announced that they will be bringing the Web slinger back into the Marvel fold, which will see Spiderman not only in new movies, but also in the overall larger Marvel Cinematic Universe. This comes at a time when Marvel is rolling strong under Disney, and Sony is struggling with box office failures, and hacked accounts after the fallout from North Korea over the film, The Interview. The move also brings into strong possibility that a new Spiderman attraction could pop up in Disney parks all over the world.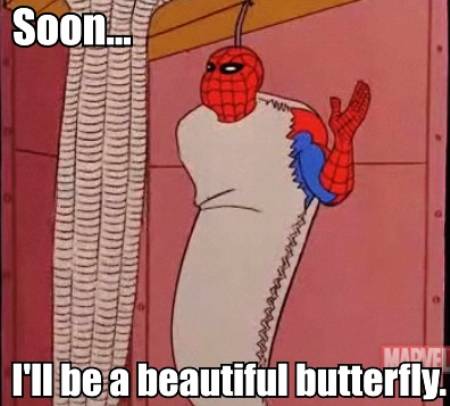 The deal, announced late Monday night, says that not only will more Spiderman films happen, but webhead will make an impact in the Marvel Cinematic Universe as well. It's unlikely, but entirely possible that we could see an appearance of Spiderman in the next installment of The Avengers, possibly as a stinger at the end of the film.
The timing is perfect, as Spiderman played a huge role in the Civil War series with Captain America and Tony Stark. That film is slated to hit theaters within the next few years.
A new stand alone Spiderman will he produced by Kevin Fiege and Amy Pascal. The new film will most likely see an all new Spiderman, which means Andrew Garfield is most likely out. However, if rumors are true, there will be no reboot, no more origin story and no more love stories…for the time being. Instead we'll get Peter Parker trying to fit into his life as Spiderman. Sony will continue to maintain creative control, distribution, and final say, but they will now share profits and have the backing of Marvel to help with the struggling franchise.
From a statement:
Bob Iger, Chairman and CEO, The Walt Disney Company said: "Spider-Man is one of Marvel's great characters, beloved around the world. We're thrilled to work with Sony Pictures to bring the iconic web-slinger into the Marvel Cinematic Universe, which opens up fantastic new opportunities for storytelling and franchise building."

"We always want to collaborate with the best and most successful filmmakers to grow our franchises and develop our characters. Marvel, Kevin Feige and Amy, who helped orchestrate this deal, are the perfect team to help produce the next chapter of Spider-Man," said Michael Lynton, Chairman and CEO of Sony Pictures Entertainment. "This is the right decision for the franchise, for our business, for Marvel, and for the fans."

"Sony Pictures and Marvel Studios share a love for the characters in the Spider-Man universe and have a long, successful history of working together. This new level of collaboration is the perfect way to take Peter Parker's story into the future," added Doug Belgrad, president, Sony Pictures Entertainment Motion Picture Group.

"I am thrilled to team with my friends at Sony Pictures along with Amy Pascal to produce the next Spider-Man movie," said Marvel Studios President Kevin Feige. "Amy has been deeply involved in the realization on film of one of the world's most beloved characters. Marvel's involvement will hopefully deliver the creative continuity and authenticity that fans demand from the MCU. I am equally excited for the opportunity to have Spider-Man appear in the MCU, something which both we at Marvel, and fans alike, have been looking forward to for years."
More on Marvel.com: http://marvel.com/news/movies/24062/sony_pictures_entertainment_brings_marvel_studios_into_the_amazing_world_of_spider-man#ixzz3RLiTbGAU
So, what does this mean for Disney parks?
Obviously nothing for Walt Disney World, but there could be meet and greets and other attractions happening at Disneyland in California, and other parks worldwide. There's currently a deal which gives Universal exclusive theme park rights East of the Mississippi, so there will be no Disney parks with Spiderman for a while.
There is, however, the award winning Amazing Adventures of Spiderman at Universal Orlando's Islands of Adventure.
It's going to be a fun run for the wall crawler in the next few years, and we can't wait.
Stay tuned for more from Marvel, and be sure to get social with us on Facebook and follow along with us on Twitter @BehindThrills for the latest updates!