In only a few weeks, Halloween Horror Nights- one of Orlando's premiere Halloween events- will begin. Celebrating their 25th year, park guests can enjoy frightening haunted houses and amazing shows. For twenty-four of these twenty five years one's Halloween Horror Nights experience would not be complete without watching the shenanigans of one very famous duo: Bill and Ted. Simply put, it's just not Halloween without Bill and Ted.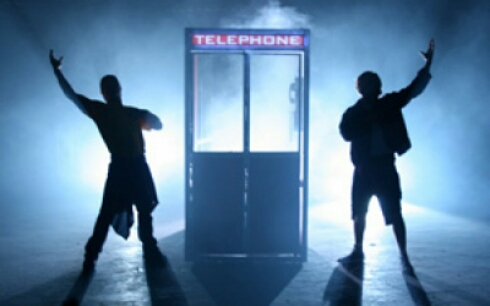 Made famous by the eighties film 'Bill and Ted"- Bill S. Preston, Esquire and "Ted" Theodore Logan are members of the band "Wyld Stallyns", and students of San Dimas High School. They make a yearly appearance at Horror Nights in Orlando, along with pop culture icons over the past year. It's a rather formulaic show, they have sexy people dancing, celebrity impersonators, and a bad guy with some kind of plan to destroy, takeover, or ruin the world. It's up to Bill and Ted to stop them, with their time traveling phone booth, and ultimately dance for no reason. It doesn't always make sense, and it can be offensive, but that's kind of the point. It's a party.
Every year there's a list of movies, celebrities and different political and social happenings that the show makes fun of. With that in mind, we have complied our best guesses of what pop culture trends and celebrities from this past year might make an appearance in this years show. Keep in mind, this is just speculation, and we don't know if it's really going to happen. To be quite honest, we don't really care, it's just fun to guess.
OUR PREDICTIONS OF WHO AND WHAT WILL BE REFERENCED IN BILL AND TED'S ULTIMATE HALLOWEEN ADVENTURE:
– Donald Trump: Running for president, making outrageous statements and his hair. Ripe for Bill andTed.
– Caitlyn Jenner: Bruce Jenner underwent a very public surgery to go from a man to a woman. He even has a reality show.
– Deflategate/ Tom Brady's Balls: Hahaha…Tom Brady's balls are flat.
– The Katy Perry Shark: Who doesn't love Katy Perry or those amazing sharks from the Super Bowl half time show?
– "What color is the dress": The biggest controversy since "how many fingers am in holding up".
– Nicki Minaj: From her ass to her call out of Miley at the VMA's, if this doesn't make ot, we'll be surprised
– Sharknado 3: The series went to Universal this year, and it still don't make any sense…but there it is!
– Justin Beiber's "I swear I'm not an asshole" PR tour: After years of being a little dbag, Bieber is making the rounds trying to be a good guy. He's been a favorite of the show in the past
– Star Wars: From the new movie, to the the new Disney lands, to…well…EVERYTHING!
– Rhonda Rousey: We'd say something about her, but quite honestly she might kick our ass
– A reference to "Avatar Land": The land was announced a long time ago, and still isn't open. The boys may have something to say again.
– "Straight Outta ______": The Universal film was a huge success, and had an amazing ad campaign ahead of it. We're pretty sure there's a butt joke there somewhere
– Mad Max: Witness me Blood Bag! The new film rocked so hard, there's no way it can't be referenced!
– A joke about how bad "Fantastic Four" was: Normally they leave bad movies alone, but this one was too.bad to not pass up.
– Jurassic World: Star Lord and dinosaurs. Enough said.
– The Interview: Crappy movie almost started war.
– A joke about Bill Cosby/ Jared Fogle: 5 dollar footlongs and spiked Jello pudding. The jokes wrote themselves!
– Orange is the New Black:Still a hit show
-50 Shades of Grey: A crappy movie that was super successful, and involves sex. Oh baby.
– Empire: Huge show about the music industry, could definitely be in it
– "Watch Me Whip": Beetlejuice already does a version of it, so it's a natural progression.
Of course this is just a list and we have no idea what will be in Bill and Ted this year until Halloween Horror Nights opens in a few weeks. What do you want to see in the show?
Stay tuned for more from Universal, and be sure to get social with us on Facebook and follow along with us on Twitter @BehindThrills for the latest updates!
For more information about Halloween Horror Nights at Universal Orlando, including tickets, visit the official website by clicking here!