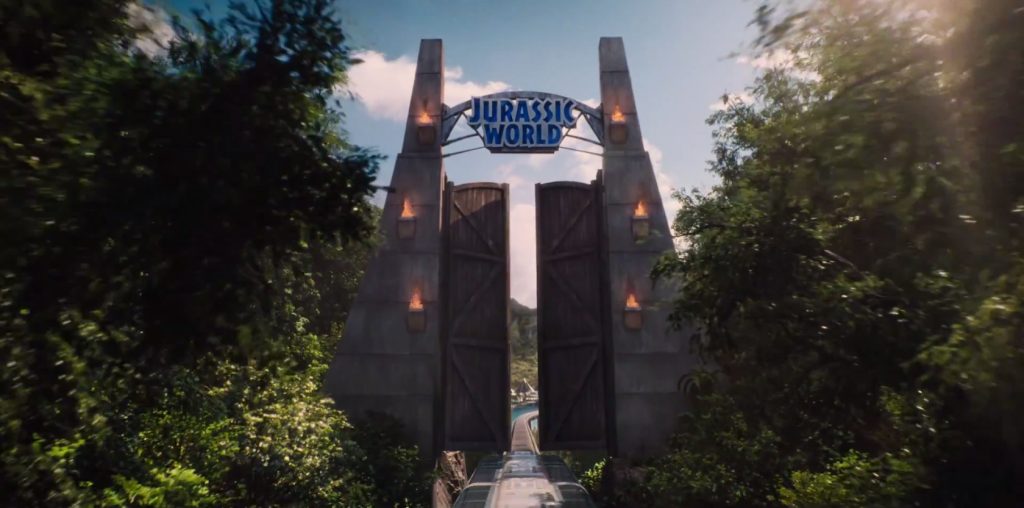 Now that Universal Orlando has opened the all new Hagrid's Motorbike Adventure at Islands of Adventure, and it's a certified masterpiece, all eyes are now turning to the latest (and hopefully greatest) new attraction coming to Universal Orlando. To get an idea, you don't have to look very far from the new Hagrid coaster, as it is literally around the corner.
So what is the new attraction? It's none other than a brand new coaster at Islands of Adventure in the Jurassic Park section. The Jurassic Park coaster will mark the first new attraction in Jurassic Park, and the second coaster at Islands of Adventure since The Flying Unicorn (now The Flying Hippogriff) in 2000. I guess technically, you can say the Hulk is a new coaster…since it was completely demolished and rebuilt from the ground up…but since it's the same exact layout and theme, we'll just skip that fact.
The big question on everyone's lips, is what will the new coaster be? There's been all kinds of rumors, speculation and even maybe some leaks, about what the new coaster will be…but as we always say, unless it's officially announced, it's not happening.
We teamed up with YukenDoit for a big speculation video about what we hope to see when the new coaster opens, and to speculate on what we hope to see in Orlando, we had to first take a trip around the world.
Check out the video in the player below:
Like in the video, we are going to not focus on the rumors of what we have heard the ride is going to be, but what would actually WANT to see happen.
I think the biggest thing that needs to happen at this point is a Jurassic World layover throughout the whole land. While the coaster will definitely be a centerpiece, the River Adventure needs an update with big new dinosaurs, big mean new fights and more thrills. The land also needs to take some of the old movie out of the equation, and do things like update the Discovery Center, and completely redo Camp Jurassic. While the area is a fun place for kids, it's a little out dated and could definitely use a Jurassic World update. There's so many things from the film that could be utilized, and even things from other parks.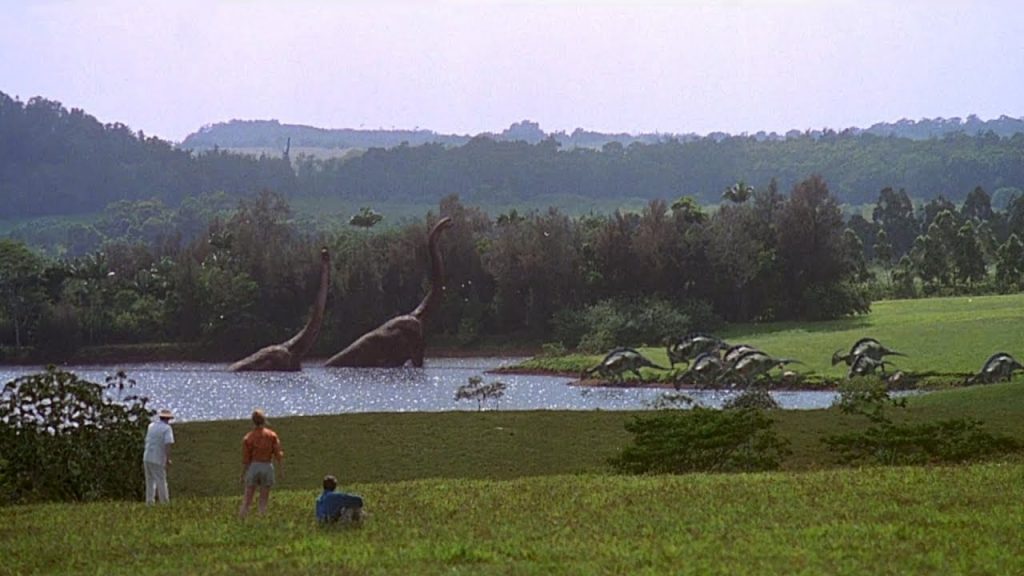 But the biggest thing, hands down, that we want to see at Universal Orlando are more dinosaurs. Whether it be walking in the park, or chasing us on the ride. Universal has time and again showed us that Dinosaurs truly walk the earth, and we want to see more of them. We want to be awed, scared, chased and mesmerized again by the massive creatures. We want to see them moving in herds…they really do move in herds!
With Hagrid, Universal has proven that not only can they do animatronics better than any others in the business, but that they have more imagination than most other theme park companies care to demonstrate right now, even if they have the amazing properties to do it. Other theme park companies are playing it safe. Meanwhile, if Universal could figure out a way to have a dinosaur safely eat a guest, and have them come out smiling on the other side, they would likely do it.
So again, what do we want to see? We want Jurassic World.
Stay tuned for more from Universal, and be sure to get social with us on Facebook and follow along with us on Twitter @BehindThrills for the latest updates!
For our latest theme park videos please be sure to subscribe to us on YouTube!
For more information about Universal Orlando,including tickets, visit the official website by clicking here!