Universal's Halloween Horror Nights 2021, the USA's Premier Halloween event is back with its 30th year. This year 'HHN' brings back some of your favorite characters from years' past as well as 10 unique houses and 5 scare zones that are sure to have you freaked. But with these events, there's always crowds, so here is our guide on when to visit each maze plus when to see each house so that you aren't stuck in the longest lines throughout the night!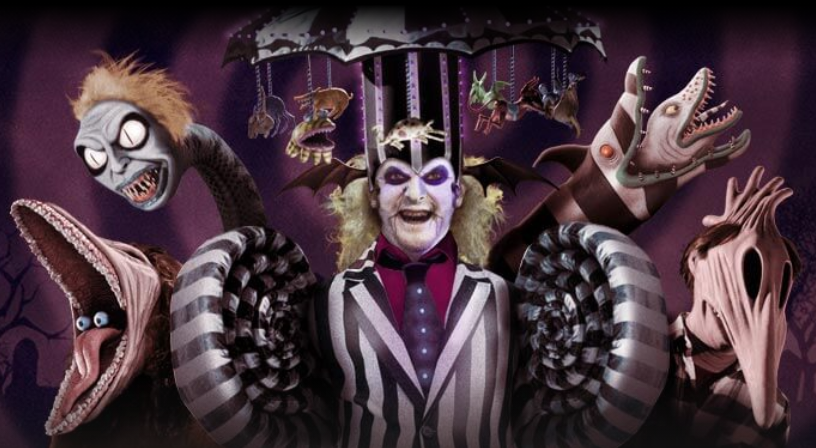 We've been in the park for the first nights of Horror Nights, and we'll be back each and every night to update this list with what we observe in person & based on real wait-time data to direct you to the houses at their lowest possible wait times.
---
Click to jump to your favorite house:
---
We may also mention "Stay and Scream" during this guide. This is where you are already inside the park and enter a "holding area" where you are able to get in line for certain houses early. There is a holding area located inside Central Park. And another in the Streets of New York.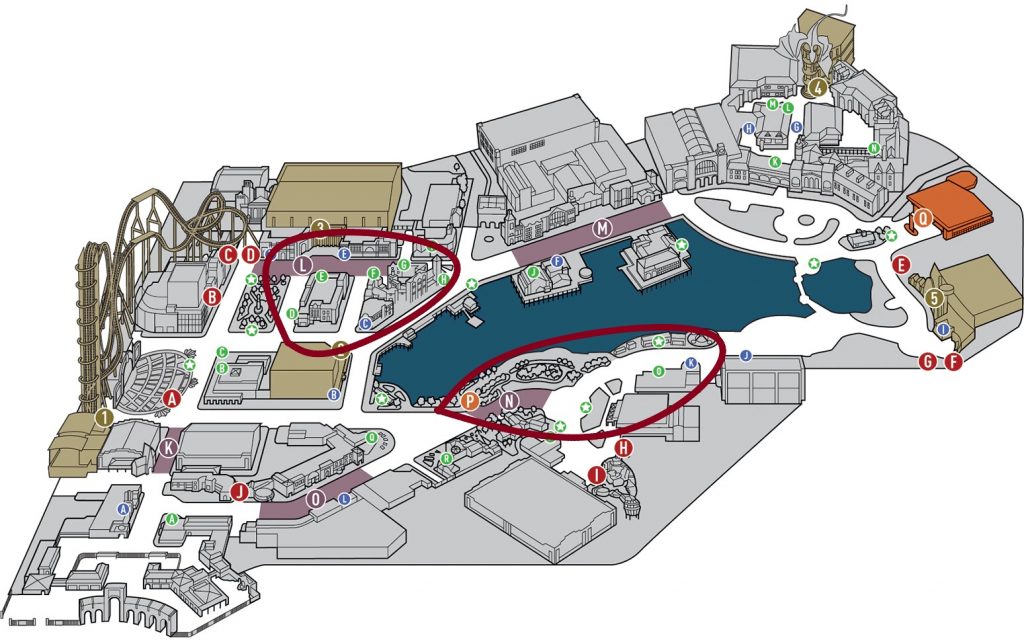 ---
1. NETFLIX'S THE HAUNTING OF HILL HOUSE
One of the more anticipated houses, this show-based scare maze is located near Beetlejuice and the ET ride. We find the best time to visit this house is within the first 30 minutes of the event, as Beetlejuice is just a bit more popular throughout the night.
Best Time to Visit Haunting of Hill House:
6:00pm-6:30pm
11:15pm-2:00am
---
2. BEETLEJUICE HAUNTED HOUSE
Another very popular house on the list, if you are able to get in line for Beetlejuice first at 4:30pm with "Stay and Scream," and then visit Hill House right next store, this is your best bet if these are important houses to you. Watch for dips around showtimes, 8:00pm, 11:00pm.
Best Time to Visit Beetlejuice:
6:00pm
12:00am-2:00am
---
3. THE TEXAS CHAINSAW MASSACRE
Chainsaw Massacre is a mid-tier house popularity-wise. It has its fans and everyone knows the name. For this reason it does carry a medium-sized line throughout the night.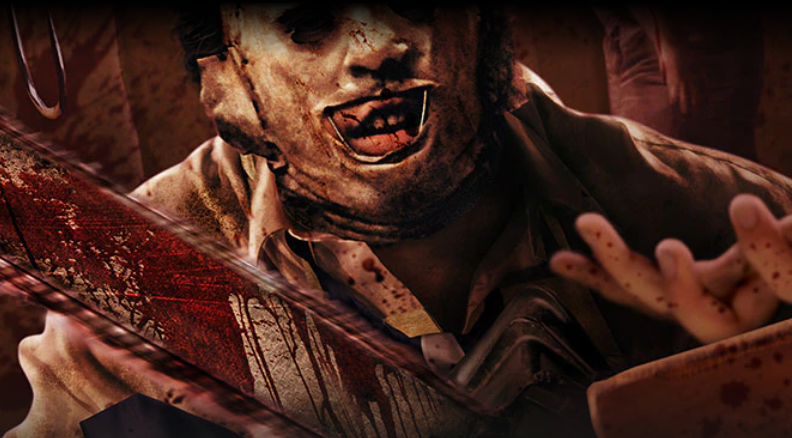 Best Time to Visit Texas Chainsaw Massacre:
6:00pm-7:30pm
8:45pm
10:30pm-2:00am
---
4. UNIVERSAL MONSTERS: THE BRIDE OF FRANKENSTEIN LIVES
Less popular due to the house opening for guests last year, this walkthrough has a period where visitation early on and later where it may even be a walk-in. It is located near the front of the park though, so some people may see it first and jump right in line once the non-regulars start to enter.
Best Time to Visit Bride of Frankenstein:
6:45pm-7:30pm
11:00pm-2:00am
---
5. HALLOWEEN HORROR NIGHTS ICONS: CAPTURED
The most popular house this season. "Over the last 30 years Halloween Horror Nights has introduced a murderer's row of original characters. Now they've joined forces – some newly risen to true Icon status – to form a monstrous Hell of Fame, taunting and terrifying you at every turn." -Universal Orlando
If you are a must-do here, try and get in line at 4:30pm if you want to get it out of the way. Otherwise expect a 100-minute wait for most of the night.
Best Time to Visit HHN Icons: Captured
6:00pm-7:15pm
10:00pm
1:15am-2:00am
---
6. PUPPET THEATRE: CAPTIVE AUDIENCE
A popular Non-Intellectual Property house, Puppet Theatre is one that you can get out of the way early, or come back during "NIGHTMARE FUEL" showtimes to avoid the crowds.
Best Time to Visit Puppet Theatre:
6:00pm-7:15pm
8:00pm-8:30pm
10:45pm-11:15pm
12:00am-2:00am
---
7. REVENGE OF THE TOOTH FAIRY
Also a house that premiered last year, Tooth Fairy has long lines since it is a good house and also located near two very popular houses.
Best Time to Visit Tooth Fairy:
7:30pm-8:15pm
10:00pm-10:30pm
11:00pm-2:00am
---
8. WELCOME TO SCAREY: HORROR IN THE HEARTLAND
Scarey is a house that may have a short wait during "Nightmare Fuel" showtimes, so make sure to check around then. Do not go to this house first, as it is the only queue out of the three houses to open early in the "Men in Black" area.
Best Time to Visit Scarey:
6:30pm-8:15pm
11:30pm-2:00am
---
9. CASE FILES UNEARTHED: LEGENDARY TRUTH
Case Files is right at the entrance, however, many people who are early enough to the park go straight past it to their most-anticipated house, so it may not have a line extremely early on, but it will have one once the park is busy. Around 6:30 when the average guest is entering, the line will get long.
Best Time to Visit Case Files:
6:00pm-6:15pm
7:15pm-8:15pm
10:15pm-2:00am
---
10. THE WICKED GROWTH: REALM OF THE PUMPKIN
Realm of the Pumpkin is one house that can get very busy during the middle of the event, but starts off slower than most. Get in line by 8:00pm for the shortest lines.
Best Time to Visit Wicked Growth:
6:00pm-8:00pm
11:30pm-2:00am
---
With this guide, you can see the best time to see the Nightmare Fuel show is the SECOND SHOWING of the night, as it is crowded elsewhere.
The night is busiest from 8:00pm-11:00pm, and we suggest eating during this time outside the park in CityWalk, or at one of the many restaurants in Universal Studios. If you can stay up late, it is worth to be there at 1:00am-2:00am.
HHN 30 MAP: