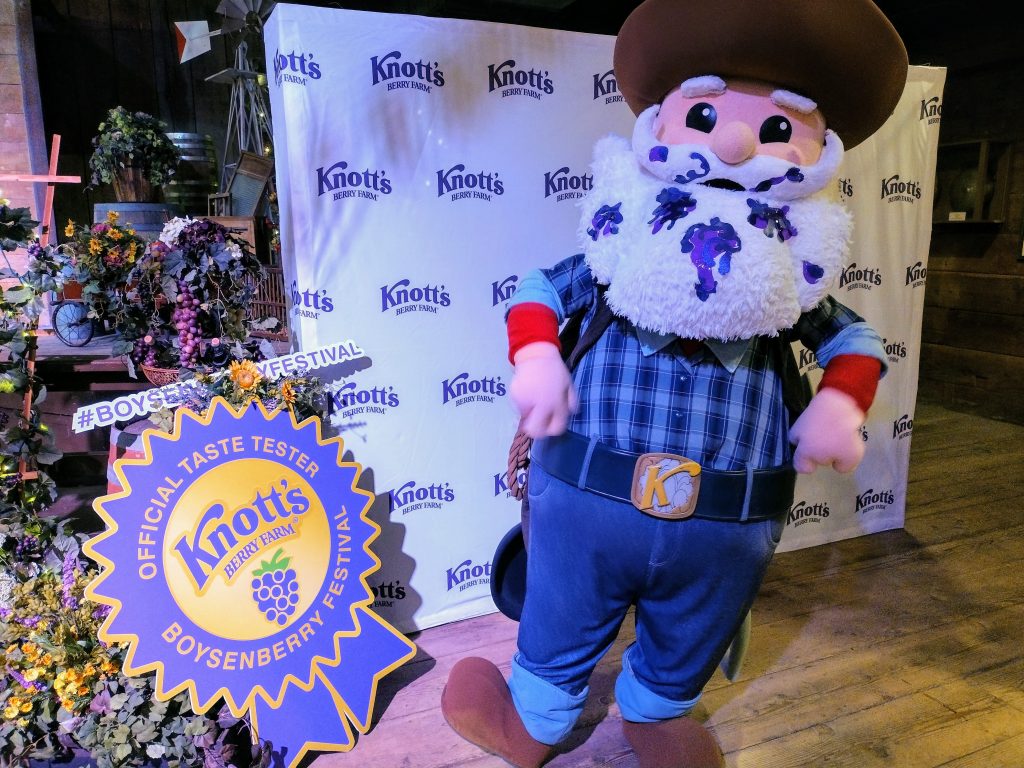 Knott's Berry Farm's Annual Boysenberry Festival celebrates the park's historic roots by highlighting the little berry that started it all, the boysenberry. Starting on Friday, April 18 and operating daily through April 24, park guests have the opportunity to try an assortment of new and returning dishes. In addition to the numerous food and drink offerings, the Knott's Boysenberry Festival offers a wide selection of local
crafters, live music, musical stage shows and fun activities for guests of all ages to enjoy. We had the opportunity to sample a number of the dishes that will be available at the Boysenberry Festival, and below are the top five dishes that are a must-try!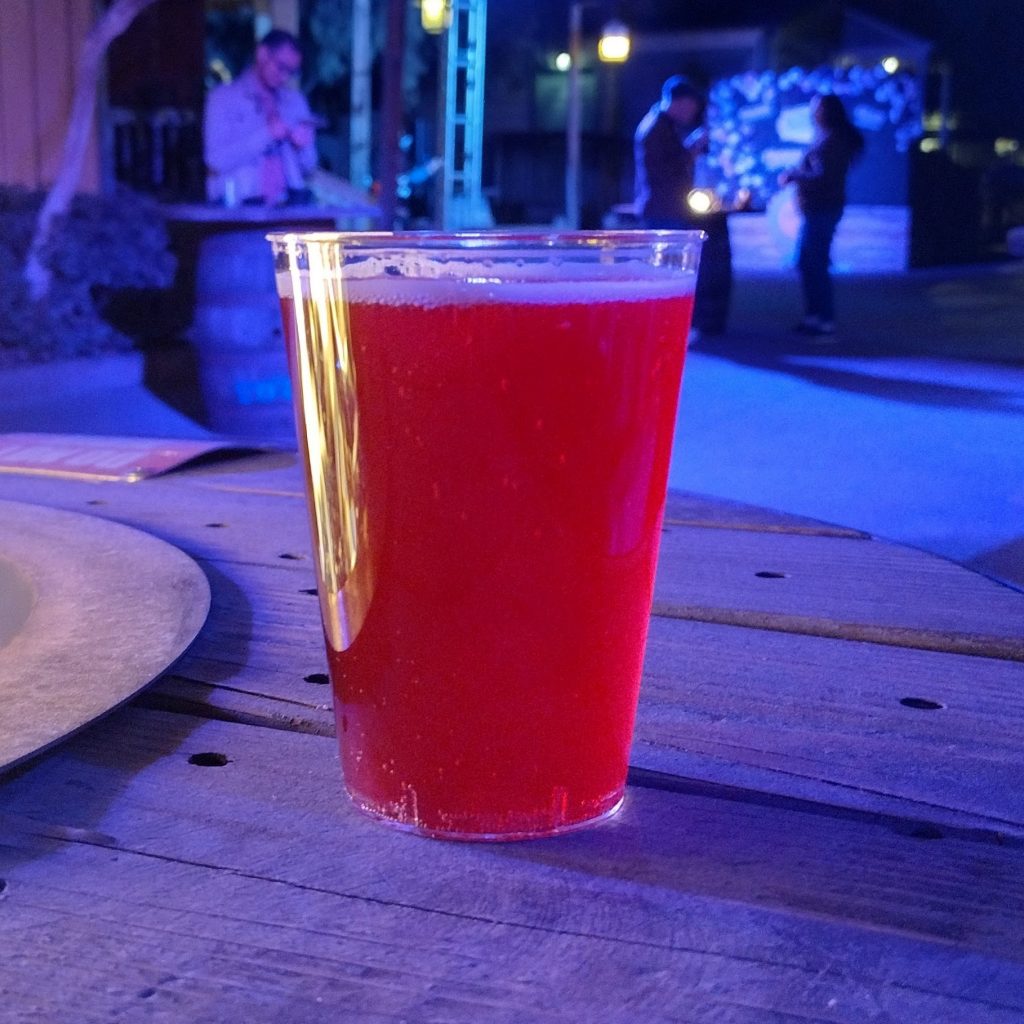 5. Prosecco with Hibiscus and Boysenberry
Knott's Boysenberry Festival features a number of alcoholic and non-alcoholic beverages. The proseco in particular stood out because of the mix of fruity and tropical flavors. Other alcoholic beverages include Boysenberry Beer, Boysenberry Wine, Boysenberry Seltzer, Boysenberry & Sweet Tea with Vodka, and Berry Cider. Some non-alcoholic beverages featured at the event include the Boysenberry Horchata and Deconstructed Lemonade with Blackberries, Loganberries, and Raspberries.
4. Chicken Dumplings with a Boysenberry Wonton and a Teriyaki Dipping Sauce
The first food item on our list is the Boysenberry Chicken Dumpling – the dish includes two dumplings and a side of rice. While the hearty serving of egg-fried rice provides a nice compliment, the real star of this show is the dumpling. Each bite is sure to be pleasurable, with a crispy wonton coating and soft, meaty filling. Just a small drizzle of teriyaki sauce makes this dish flawlessly sweet!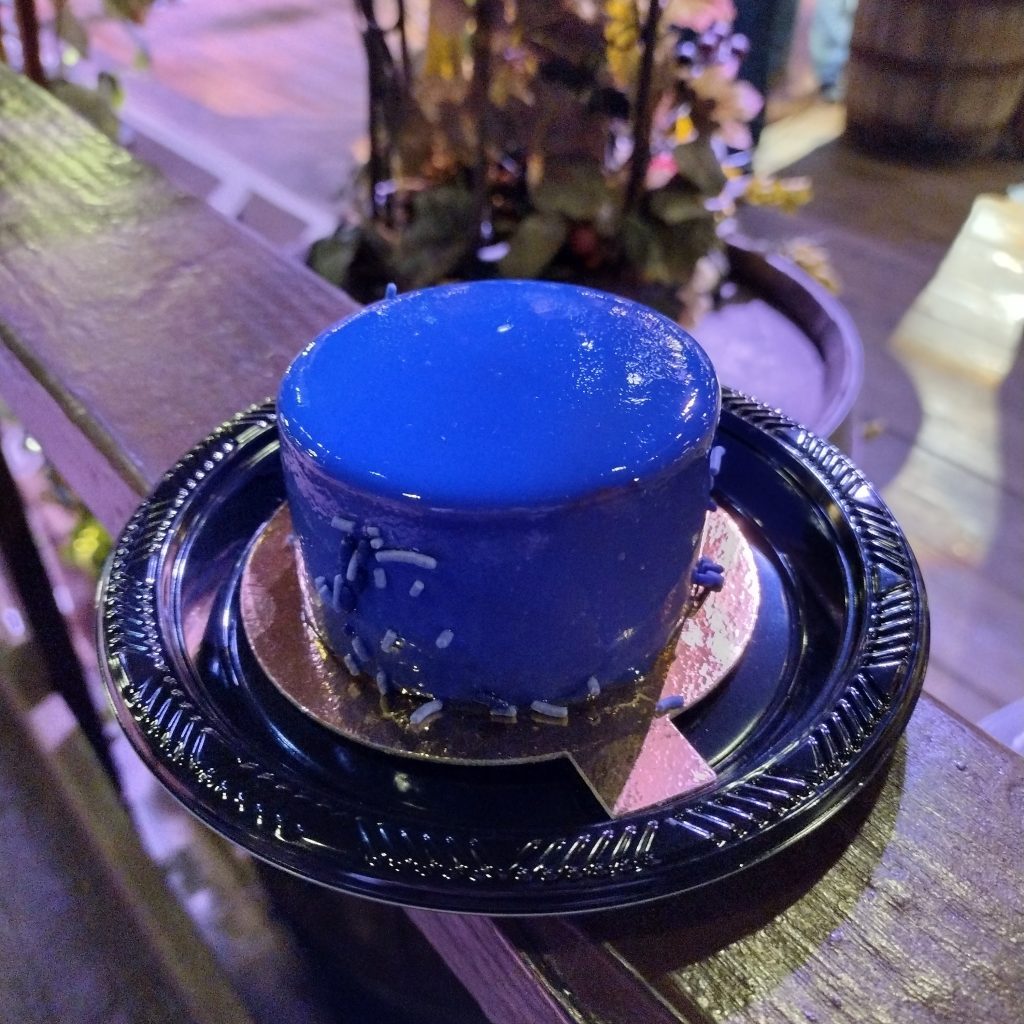 3. Boysenberry Mousse Chocolate Cake
The Boysenberry Mousee Chocolate Cake is, by far, the best dessert at the Boysenberry Festival. Upon first glance, the cake might seem like it's a sugary ball of thick fondant. However, the actual taste is nothing like that. The outer mousse coating is soft and light, while the inner chocolate cake is rich and firm. The moist mousse doesn't dry out your mouth at all, and the serving size is great even for sharing!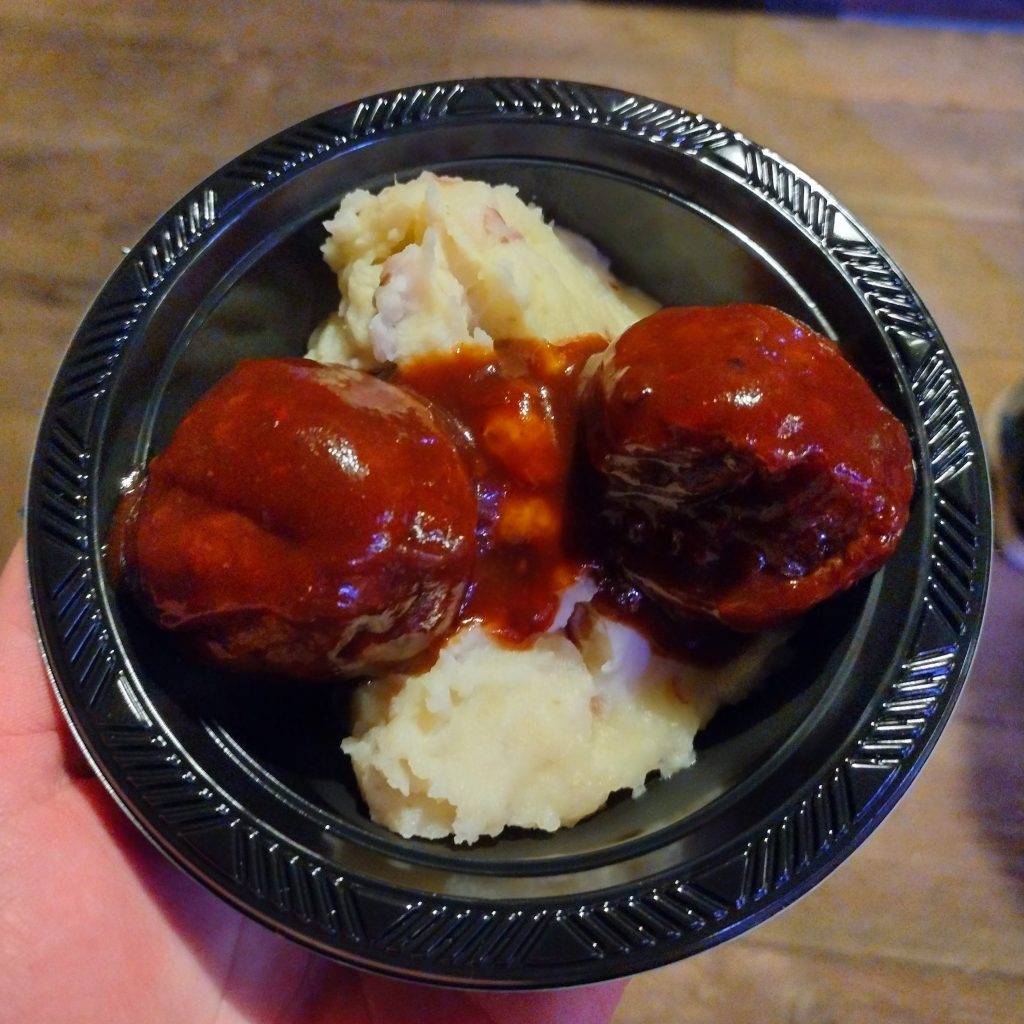 2. All-Beef Meatballs in a Boysenberry BBQ Sauce on Mashers
Some people may be a little apprehensive about a Boysenberry-flavored BBQ sauce, but the Boysenberry Meatballs are a perfect example of how berries can be blended with BBQ. The meatballs are a great size for a single serving, and they come along with a healthy side of mashed potatoes as well. The sauce is sweet and has a tangible hint of Boysenberry, but the flavor isn't overpowering at all. This is a great dish to start off with, and it's also a great portion for potential sharing!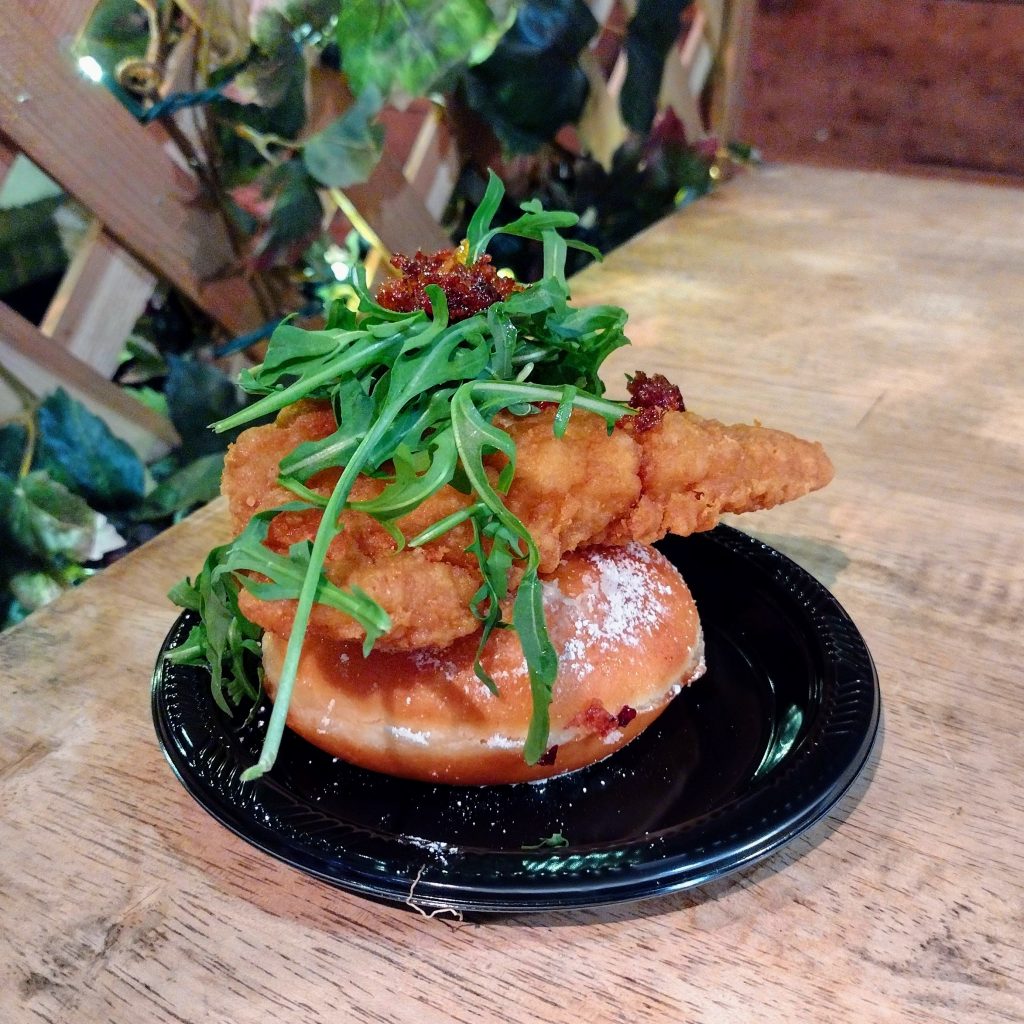 1. Boysenberry Filled Donut Open Faced Chicken Sandwich with an Aioli Drizzle
And now, the best dish that we sampled at Knott's Boysenberry Festival is the Donut Chicken Sandwich. This dish delivers in portion size AND taste – the size of the fried chicken patty is comparable to a regular chicken sandwich. The meat cuts like butter and is soft and tender, while the breading is crunchy but not excessively thick. The donut bun is basically another dish with delicious berry jelly filling.
Knott's Boysenberry Festival kicks off on March 18 and runs daily until April 24th, 2022. For more information about the event and to purchase tickets, visit the Knott's Berry Farm website here. Tasting cards can be purchased online, and season passholders receive an extra discount! Stay tuned for more from Knott's Berry Farm, and be sure to get social with us on Facebook and follow along with us on Twitter @BehindThrills for the latest updates!
For our latest theme park videos please be sure to subscribe to us on YouTube!