2014 is shaping up to be an epic year of epic epicness at Universal Orlando! With two big projects, The Wizarding World of Harry Potter -Diagon Alley and Cabana Bay Beach Resort on the horizon for 2014, it will be a huge year. However, Universal Orlando had some special news to share today in regards to CityWalk, making 2014 an even bigger year for expansions and improvements around the resort. It's truly going to be an epic year at Universal Orlando.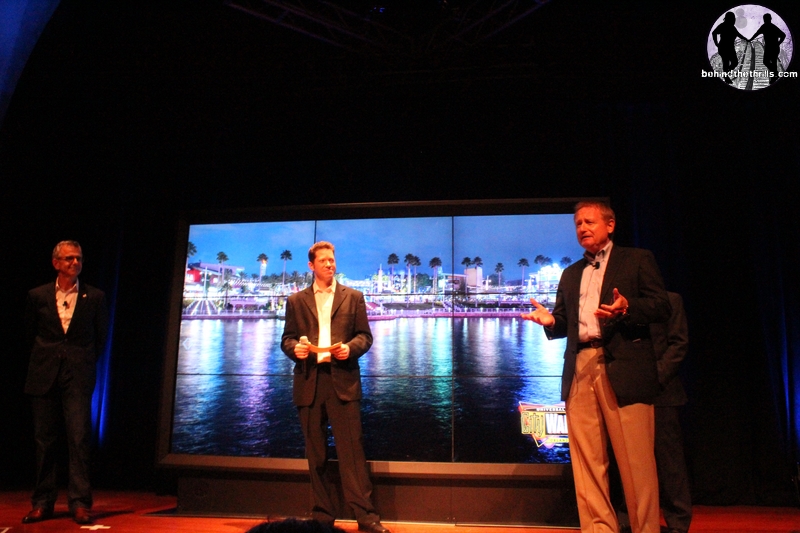 As preview of the epic year ahead, Universal Orlando held a presentation in CityWalk for the press to talk about not only the all new venues coming to CityWalk, but also the expansion of The Wizarding World of Harry Potter and the largest onsite hotel that Universal has built to date, Cabana Bay Beach Hotel.
Wizarding World of Harry Potter:Diagon Alley
The news everyone wanted to hear about was all about Harry Potter. The expansion is the natural progression of The Wizarding World, and will take guests into the Muggle world of London before whisking them away to Diagon Alley.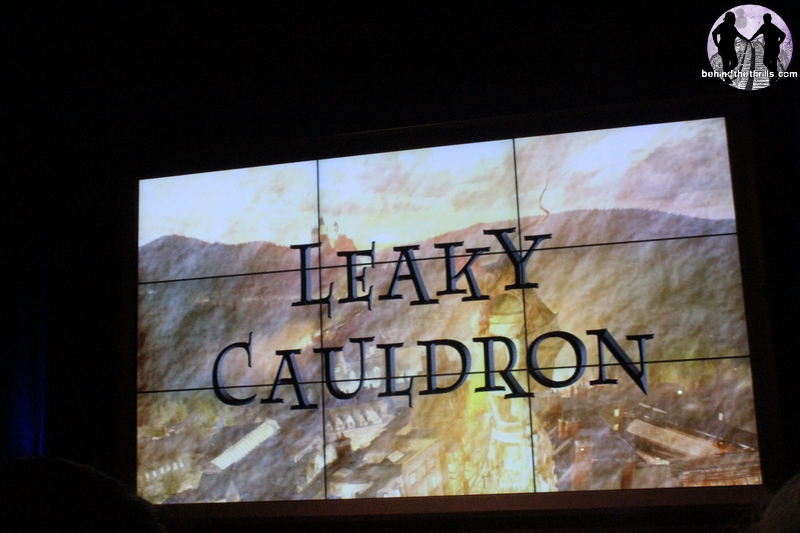 The main gathering area and restaurant for Diagon Alley will be The Leaky Cauldron. The Leaky Cauldron will look as it did in the movies, including details that viewers couldn't see. It will bring the world to life, and will have guests looking up. The area will also feature several shops as well, but the centerpiece will be Gringott's Wizard Bank. Gringott's will be a very immersive, dark ride/roller coaster that will feature elements that have never been attempted before. The ride will also take guests deeper into the world of Harry Potter than they've ever been. Guests can also complete the experience by boarding the Hogwarts Express and taking a ride through the Scottish countryside to Hogsmeade village where Hogwarts will loom just over the horizon. A two park ticket will be needed in order to experience the Hogwarts Express, but more information about that will come later.
See the entire Wizarding World presentation below:
Cabana Bay Beach
The park's newest onsite resort is Cabana Bay Beach, which will open in early 2014. The new hotel will take guests back to the era of the 50's with the design, and feel of the roadside motels that families could find along scenic beach highways like A1A and Pacific Coast Highway.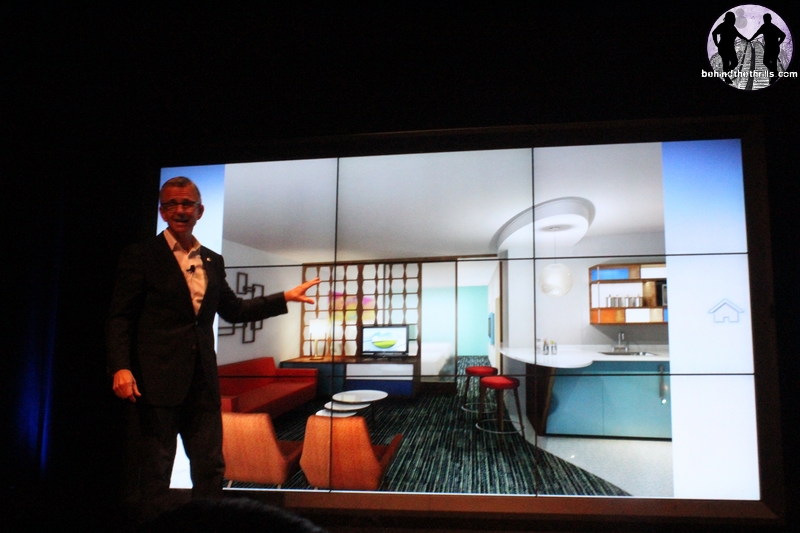 The hotel will feature 900 family suites, as well as 900 standard rooms. If that isn't enough, the hotel will have two huge water features, with a massive pool and Universal Orlando's first lazy river. The resort will also feature American cuisine, and a ten lane bowling alley.
CityWalk
Since CityWalk opened in 1999, it has served as the "entertainment capital of Orlando", and quickly became the hottest place in town to grab something to eat, watch a movie, play mini golf, dance the night away, and more. Universal Orlando will continue to keep CityWalk to be the-place-to-be in 2014 with eight brand new venues coming throughout the course of next year.
CityWalk is already known for such a broad collection of popular national brands and Universal Orlando will continue that into 2014. The CityWalk expansion comes after a nationwide search for culinary concepts which include a mixture of established national brands, up-and-coming concepts, and Universal's own unique creations. Each of the venues will share an overall theme, which includes inviting common areas, al fresco dining, open kitchen areas, and more.
"We want Universal CityWalk to grow along with the rest of our destination," said Ric Florell, Senior Vice President and General Manager of Resort Revenue Operations at Universal Orlando. "We are bringing our guests an amazing new collection of experiences that will be world-class and offer something for everyone."
See the entire CityWalk/WWOHP/Cabana Bay presentation:
New venues will include:
Red Oven Pizza Bakery – NOW OPEN!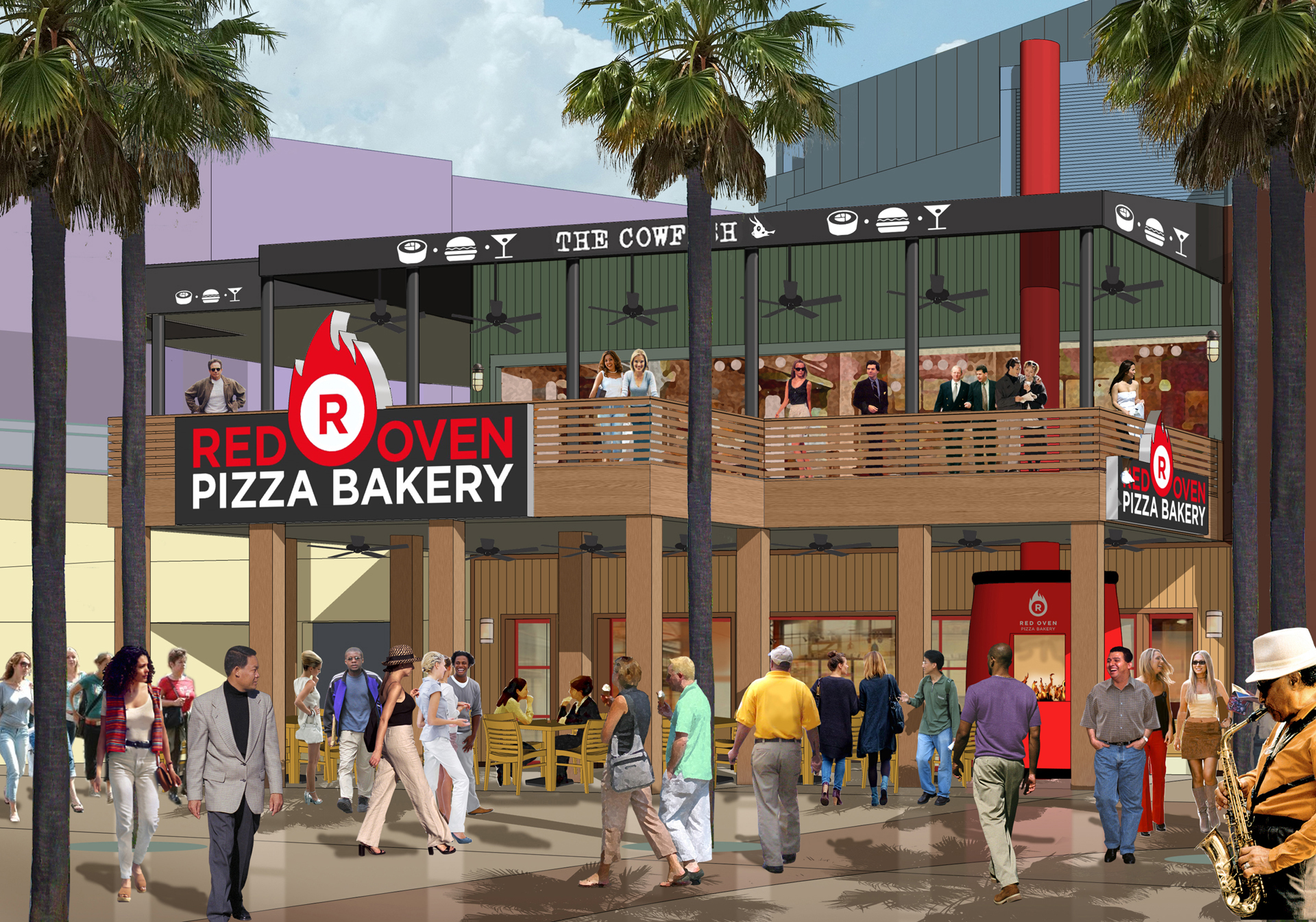 Take a quick trip to Italy for authentic, artisan pizza–made fresh, while you wait–at Universal CityWalk's first-ever Neopolitan-style pizza bakery. The combination of the highest quality ingredients and a traditional 900-degree stone-lined oven ensures every slice is pizza perfection.
Antojitos Authentic Mexican Food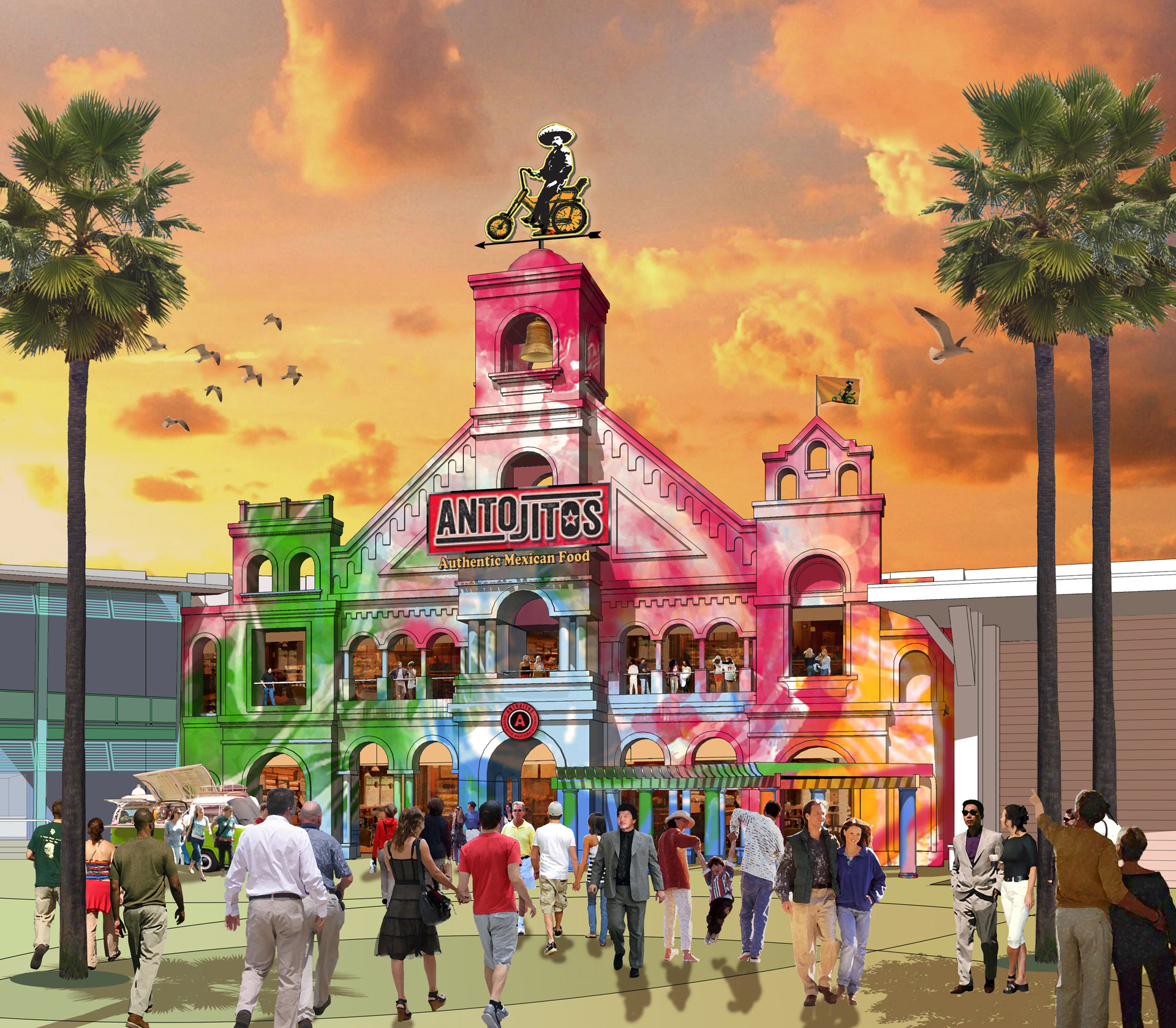 Take a journey through the cantinas, street carts, and markets of Mexico for unique tapas-style dining at Antojitos Authentic Mexican Food. Only the freshest ingredients are used to create craveable, made from scratch Mexican street fare in an environment of unmatched authenticity.
Hot Dog Hall of Fame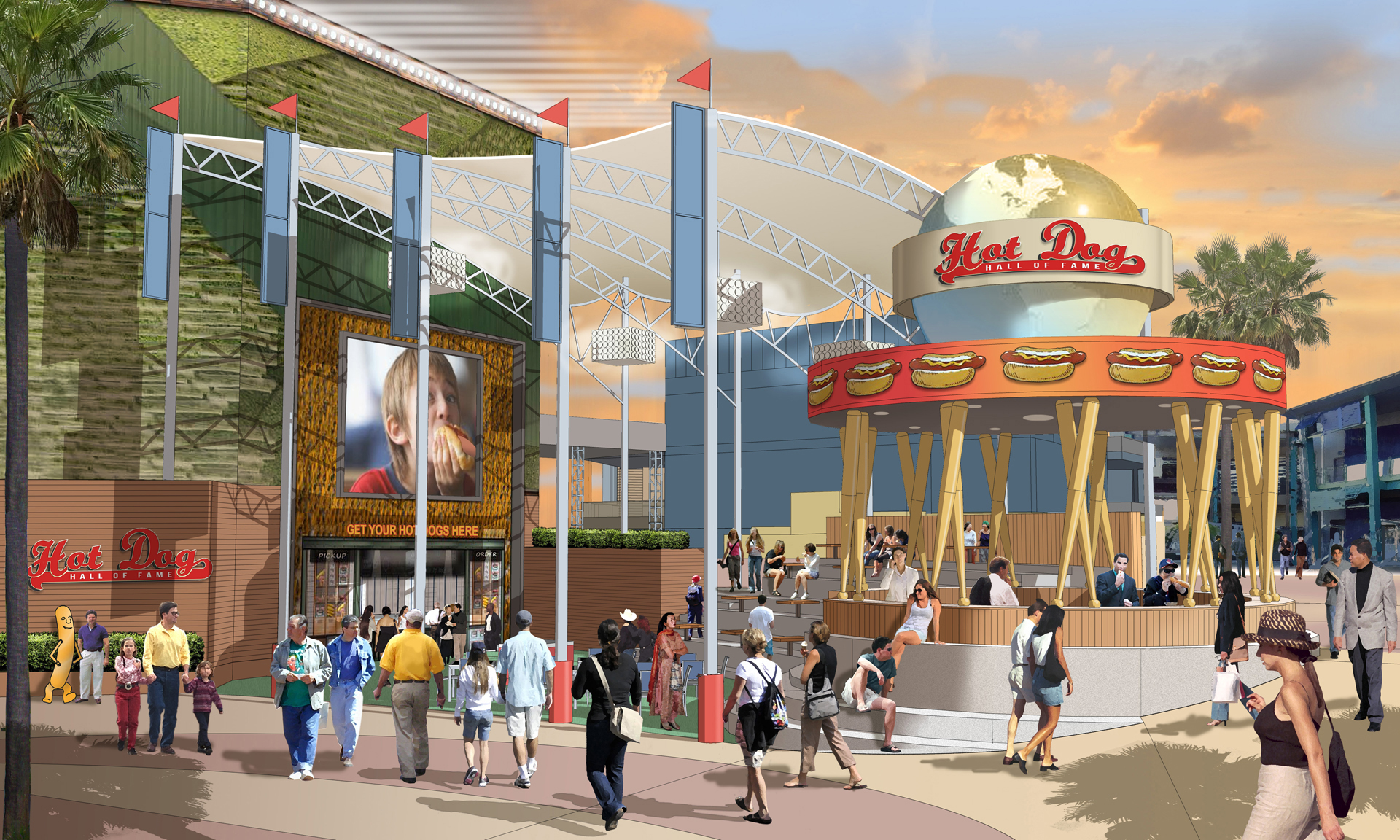 Strike out your hunger at Hot Dog Hall of Fame with some of the most iconic hot dog creations from our nation's most famous ballparks. Take a seat in the bleachers and enjoy a loaded Chicago dog with all the toppings, a perfectly charred Boston brat, a monster LA dog and more.
The Cowfish & Pranzo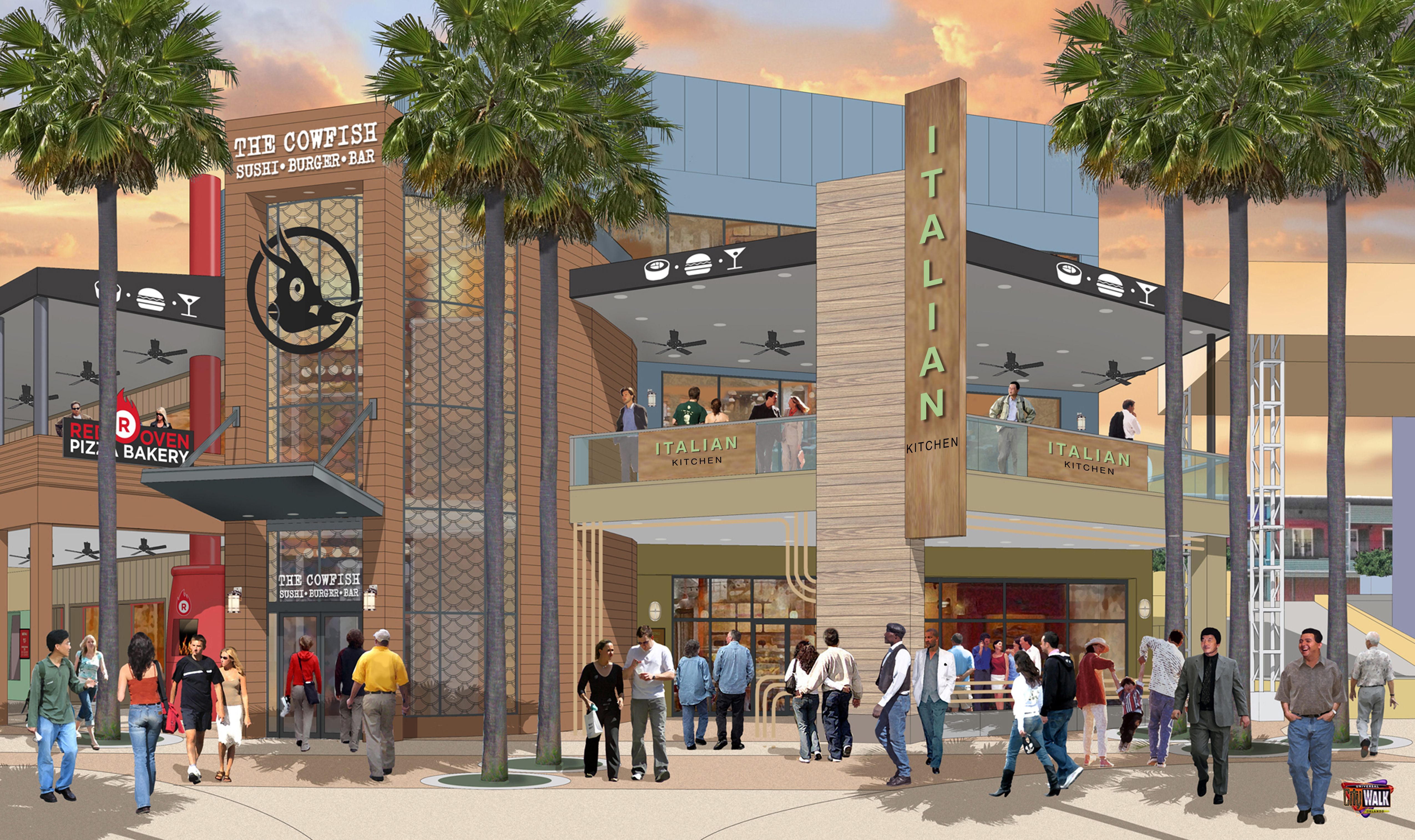 The Cowfish: Innovative sushi joins forces with creative burgers for an untraditional dining experience at this reincarnation of the popular North Carolina hotspot. The result: "Burgushi". A cutting-edge fusion of burger and sushi, burgushi items include sushi rolls created using burger components and sandwiches created using sushi elements.
We also had the opportunity to chat with Marcus Hall and Alan Springate from The Cowfish. They really shed some light on their product and what it offers to guests. The Cowfish sounds like an amazing concept and we can't wait until it opens in Orlando next year. According to Marcus and Alan, they're shooting for a a late June or July opening.
Pranzo: Immerse yourself in the essence of modern Italian cuisine at this new restaurant created by Universal Orlando. Watch as the culinary team handcrafts your pasta from scratch to create fresh takes on classic dishes in a clean, contemporary dining atmosphere.
Cold Stone Creamery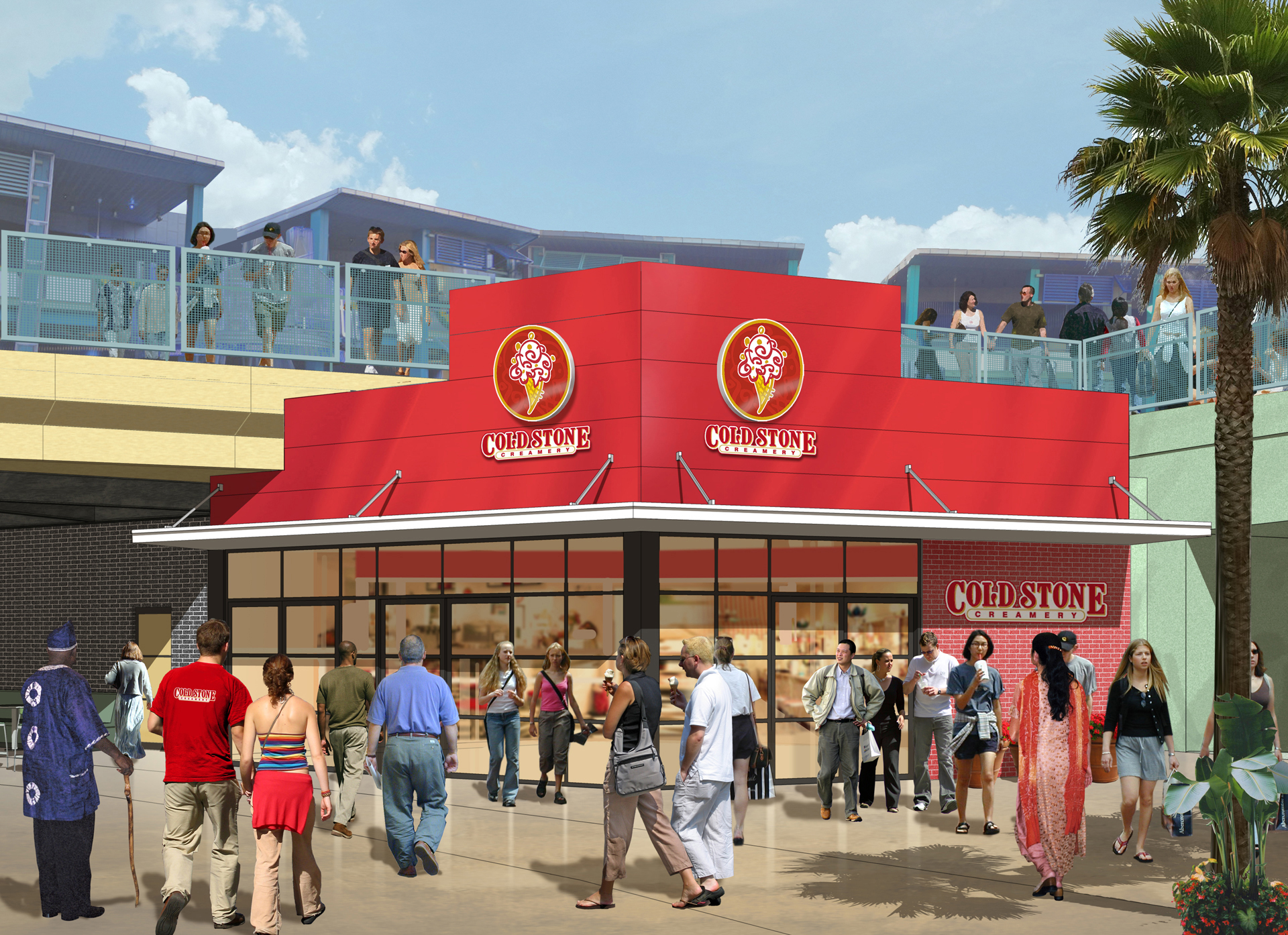 For more than 25 years, Cold Stone Creamery has served up the finest, freshest ice cream, cakes, smoothies and shakes using only the highest quality ingredients and their signature process of preparing your custom ice cream creation on a frozen granite stone.
Bread Box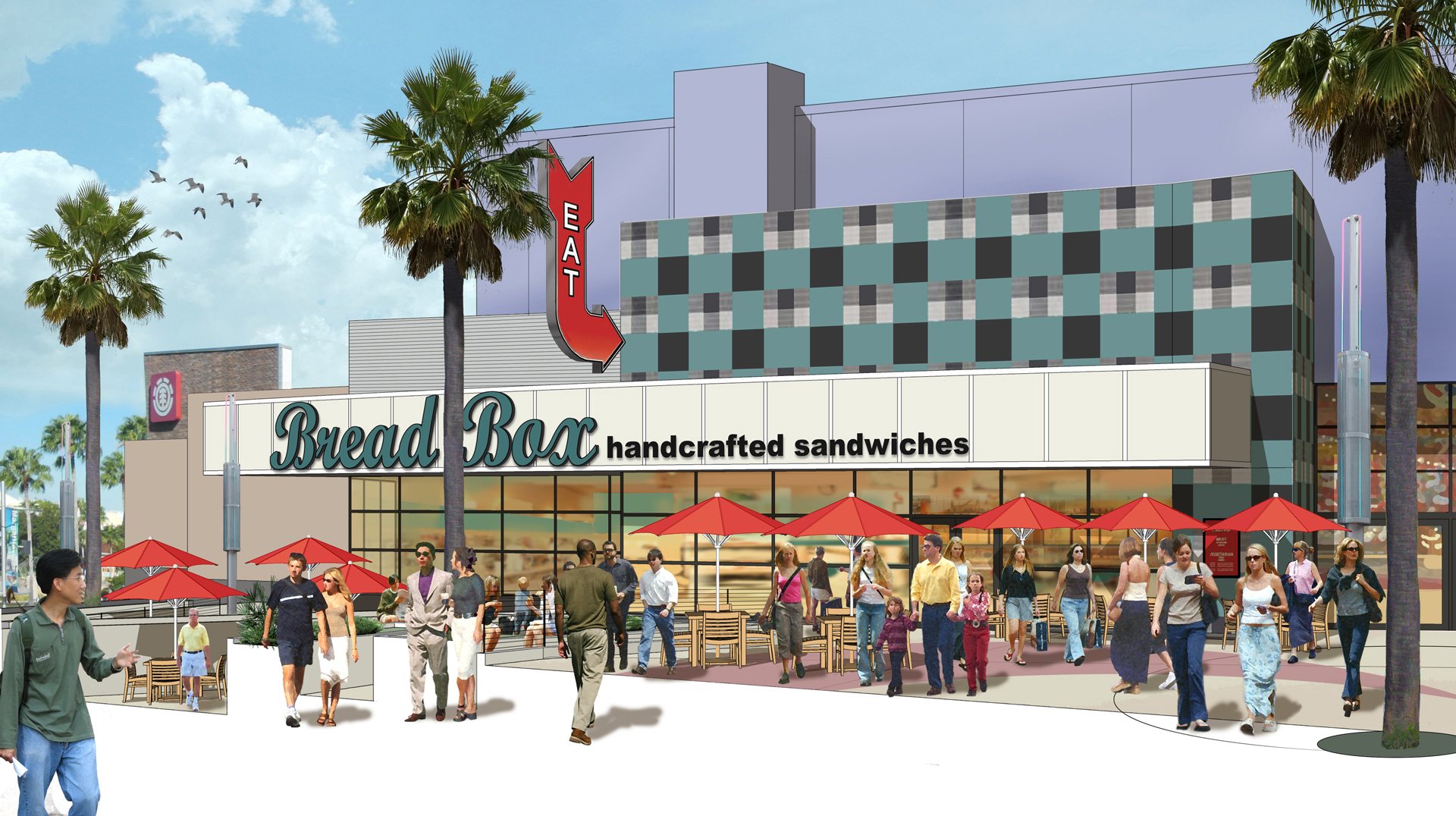 With a Bread Box sandwich, you'll be transported back to your childhood kitchen or your favorite street corner deli. Here you'll find that the combination of quality meats and vegetables, fresh bread, and simple preparation can transform a sandwich into something more.
Menchie's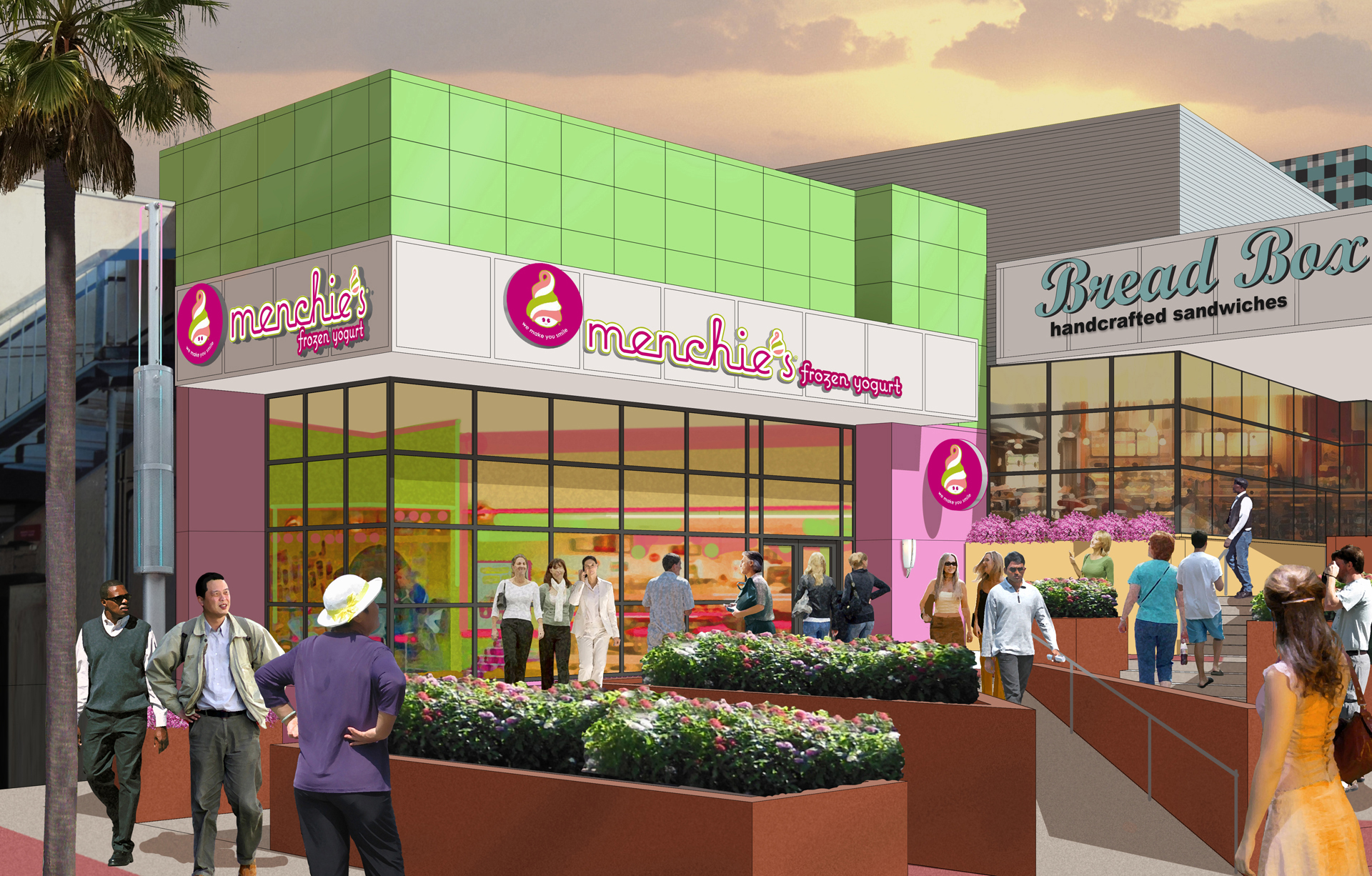 One of the world's most popular frozen yogurt shops is coming to Universal CityWalk. The dream was to create a place where people from all walks of life and ages could enjoy themselves—not only with great tasting, quality frozen yogurt and an expansive self-serve toppings bar, but with a unique experience in a fun and happy environment that makes you smile.
Universal Studios Store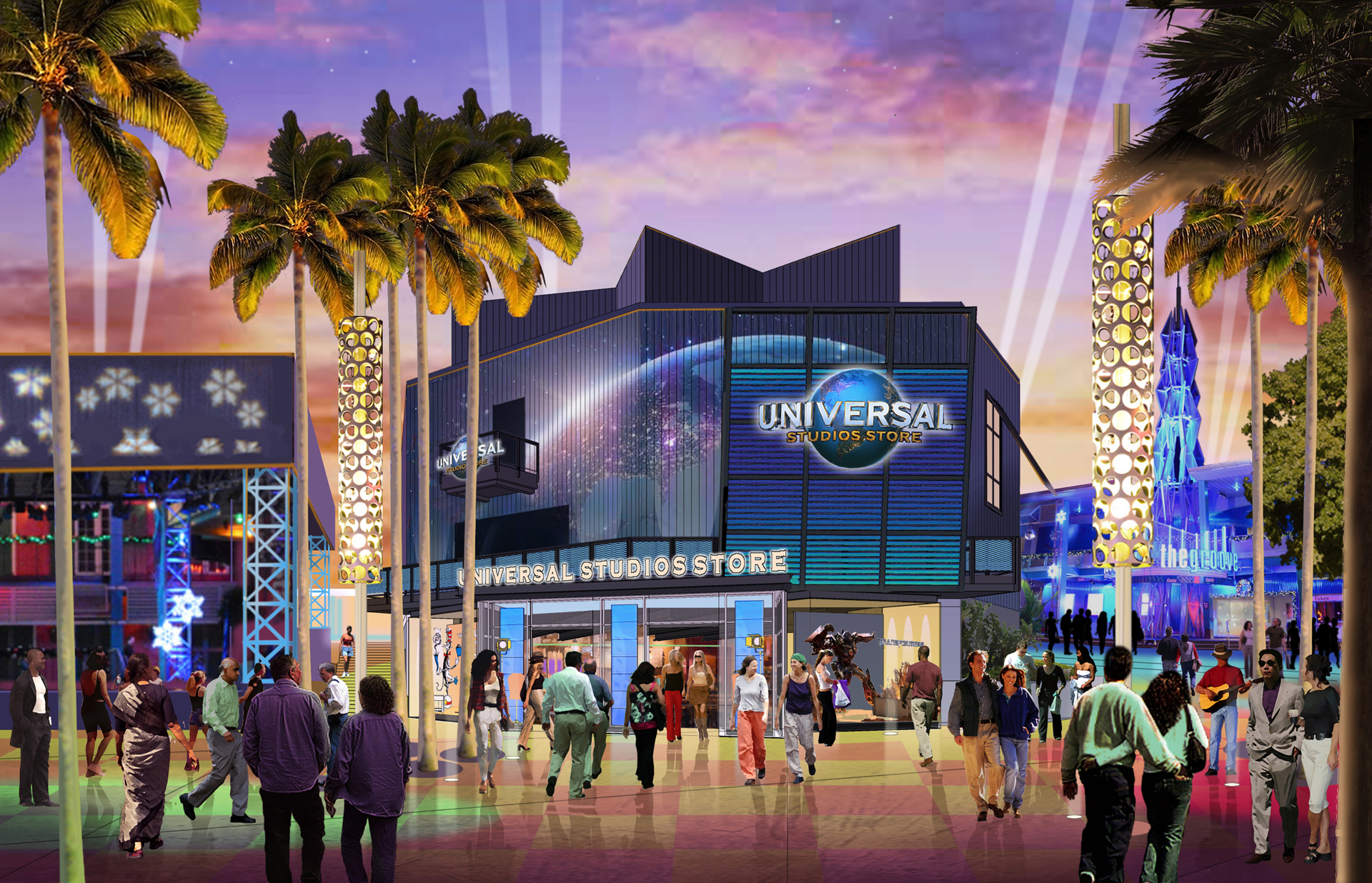 Take home a bit of movie magic from the Universal Studios Store. The store features Universal Studios logo collectibles for adults and children – including t-shirts, plush toys, hats and beach towels – featuring the likenesses of Spider-Man, Woody Woodpecker, SpongeBob SquarePants, The Simpsons and the characters of Dr. Seuss.
Starbucks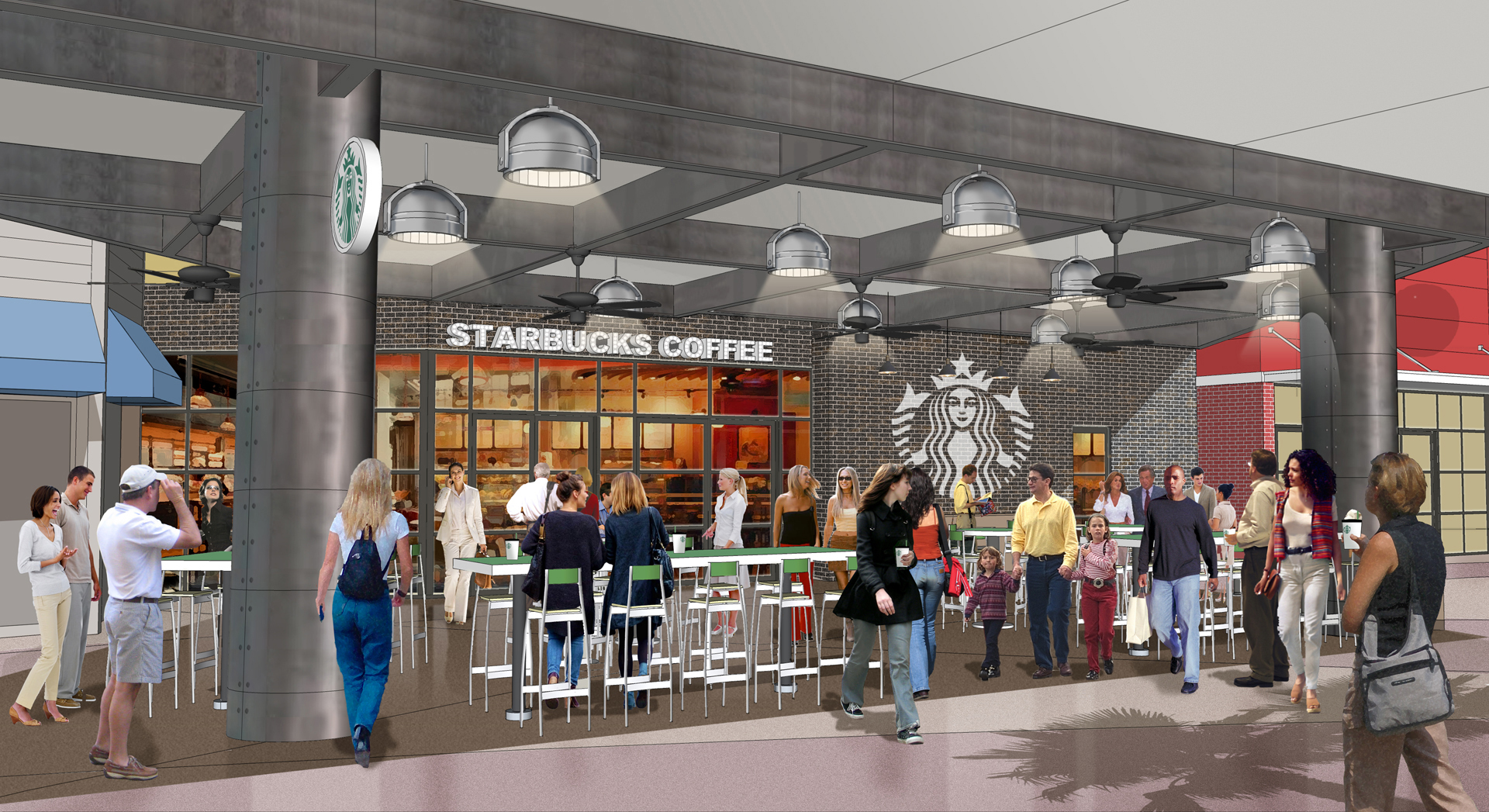 With more than 18,000 stores in 62 countries, Starbucks is the premier roaster and retailer of specialty coffee in the world. The new Starbucks at Universal CityWalk will now be located on the ground level – conveniently located on the way to Universal Orlando's theme parks
While opening dates for these venues have yet to be announced, they will all be opened by the end of July 2014, with the exception of Red Oven Pizza Bakery, which is now open. Universal will also refresh existing venues like Starbucks, and the Universal Studios Store. Starbucks will move downstairs, and will feature an all new look that will be exclusive to Universal Orlando. The area will be much larger and will feature a more open area for guests.
Of course, with the opening of new restaurants and venues, it means that some will have to say goodbye, or move. AntoJitos has already replaced Latin Quarter, and will feature both upstairs and downstairs dining areas. Hot Dog Hall of Fame will be placed directly across from AntoJitos, which is empty as of now. Starbucks is now upstairs, it will move downstairs next to Bubba Gumps in the home of the former Endangered Species Store. Coldstone Creamery will be near that area. Pranzo will replace Pastamore with a new menu and look. The Cowfish will be a two story venue and will go in the place of Starbucks upstairs, and the old Pastamore quick serve restaurant downstairs. Red Oven has taken over the rest of the Pastamore quick serve area. Menchie's will replace the current TCBY and Breadbox will replace the current home of Cigarz.
See more pictures from today's event:

Noticeably absent was a lack of any new shopping, entertainment venues or night clubs. While that may disappoint some, don't fret. It sounds like the fun isn't over yet, nor will it ever be.
"Citywalk is constantly evolving" said Rick Florrel "We will never be done with it."
Many anticipate the next phase of CityWalk to begin later in 2014, with a focus on more shopping areas, as well as more family entertainment. Citywalk already has Hollywood Drive-In Mini Golf which opened in 2012 and AMC Theaters.
2014 will be an epic year and there is a ton of great stuff to look forward to. Besides eight new venues coming to CityWalk, there is also a brand new on-site hotel coming in the early part of next year called Cabana Bay Beach Resort. Also, Universal Orlando is currently building an expansion to their current Wizarding World of Harry Potter section of Islands of Adventure that will be located within Universal Studios Florida.
Stay tuned as we learn more information on when these new venues will be opening and also coverage when they do open!
For more information about CityWalk, visit the official Universal Orlando website by clicking here.
Get social with us!
Follow us on Twitter @BehindThrills and like us on Facebook @BehindThrills.
Need to get tickets? Click the banner below to get your tickets today!