Universal Orlando has dubbed 2012 as the "year to be here", as they will be offering many new entertainment experiences resort wide. The Blue Man Group show falls under the new entertainment experiences that are coming this year, although the show is not new to Universal. The show originally made it's debut at Universal in 2007.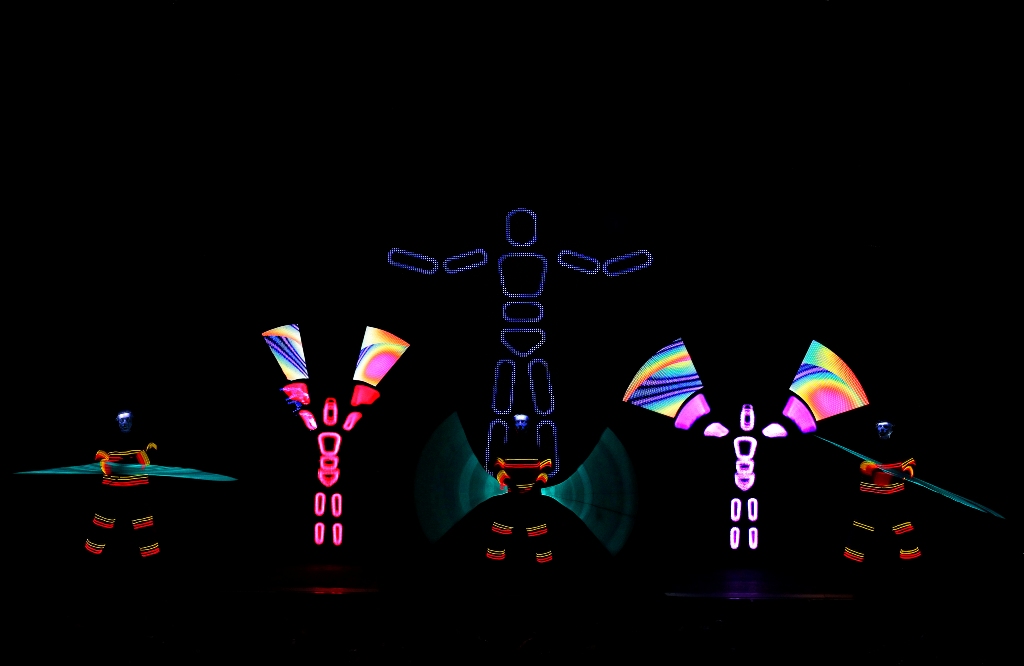 The show has yet to undergo any changes since it's debut, until now. The show has had the latest technology implemented into the show, something we can all relate to. We were lucky enough to preview the show and check out the Bluephoria lounge last Friday during the first showing to the public as we celebrated our wedding anniversary.
"The heart of our show is, and always has been, the Blue Man, and his inquisitive, wide-eyed take on the world," said Chris Wink, who co-founded Blue Man Group with Phil Stanton and Matt Goldman. "Our team of artists at Blue Man Productions has created fun, even astounding new visual aspects of the show, and our music team has given us a great new sound. We are really excited to incorporate these elements into the show at Universal Orlando Resort "
Universal Orlando announced the Blue Man show will officially open to the general public on February 24th.
[flickr-gallery mode="photoset" photoset="72157629345427793″]
By the way, if you happen to be seated in the front section of seats, you're still going to need a poncho. Have a question? Ask us! For more information about the Blue Man Group or to purchase tickets, visit http://universalorlando.com.