Construction just doesn't seem to be letting up at Universal Studios Florida. As of right now there are at least three areas under some kind of construction for projects that haven't yet been named. While it does mess with the traffic flow a little bit, it's all in the name of new attractions, so it is an exciting time to walk around the park.
Please note that all pictures were taken from guest areas, and with really good zoom lenses. 
The first noticeable bit of construction is the former Soundstage 44 area. In less than two months, the building has been demolished, and the first signs of construction are happening, with tons of work going on seemingly around the clock.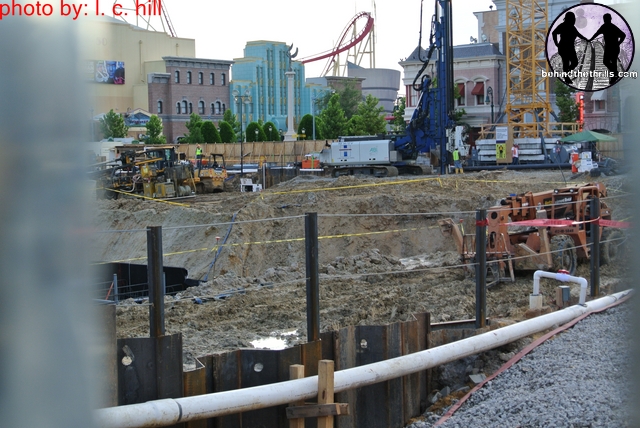 A peek through a hole in the fence shows a very significant hole with the beginnings of foundation work. The project is still unannounced, though many sites suggest that Transformers will have their new home here.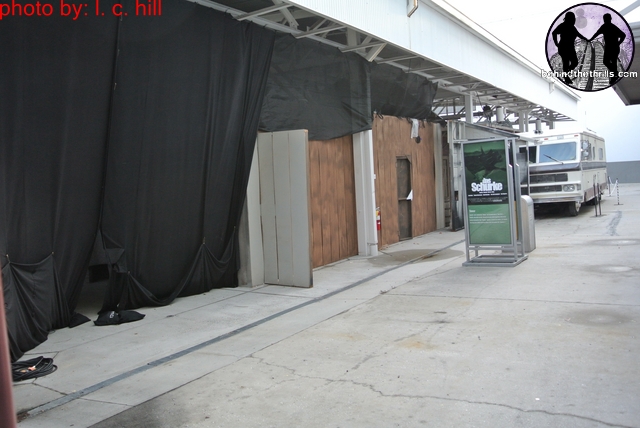 Work on the Walking Dead house (the only house visible to guests) continues and now no more progress is visible. We'll have to wait until Halloween Horror Nights is open to see the rest.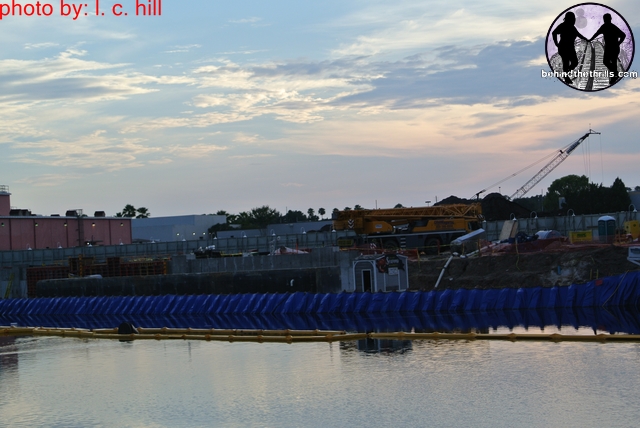 In the former Amity area, more cranes and walls have been erected. We didn't get a good look, but the last few times, the water levels have been dropped in favor of more walls near Amity. Again, Universal has not announced what will be constructed here, but other sites suggest that Harry Potter will expand his village.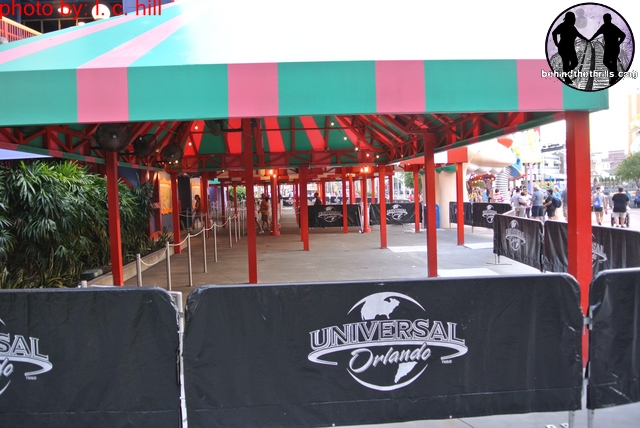 In the queue for the Simpsons, the game facades have been completely removed. We were told that they would be replaced with real games, that now inhabit the former Amity area, near Fear Factor Live.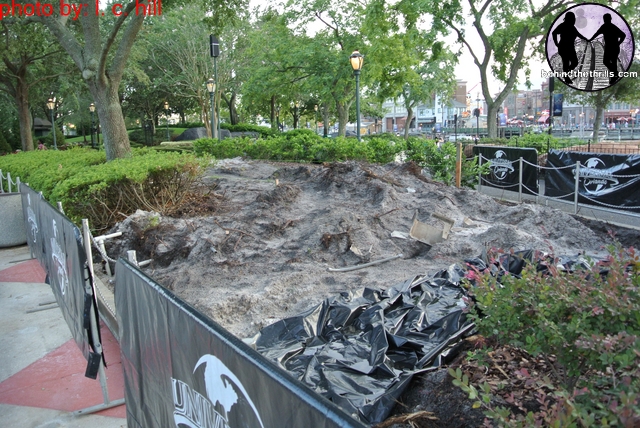 Not certain, but this area is just past the Simpsons. Looks as if more construction is about ot happen here. I believe sidewalk use to be here, but I'm not 100% sure. At any rate, this looks to be a smaller project not with associated with any kind of new attractions.
More construction:
While we hear rumors all the time, none of them have been confirmed. Construction is happening, but no official word on exactly what will be in the areas now under construction.
For more information about Universal Orlando, including tickets, visit the official Universal Orlando website!