Here at Behind the Thrills, we love us some Theme Parks. No doubt about it. However, there is a great big world out there, and sometimes we need to take a step out of the parks and look at something else. Join us as we take a look outside of the world of theme parks and into the world of movies, music, television, hotels…pretty much anything else we happen to stumble across.
However whatever we look at will have some relation to the theme park world, granted not directly…but in a round about sort of way.
So join us now as we lift up the harnesses, put down our cup of Butterbeer and take a walk…Offsite.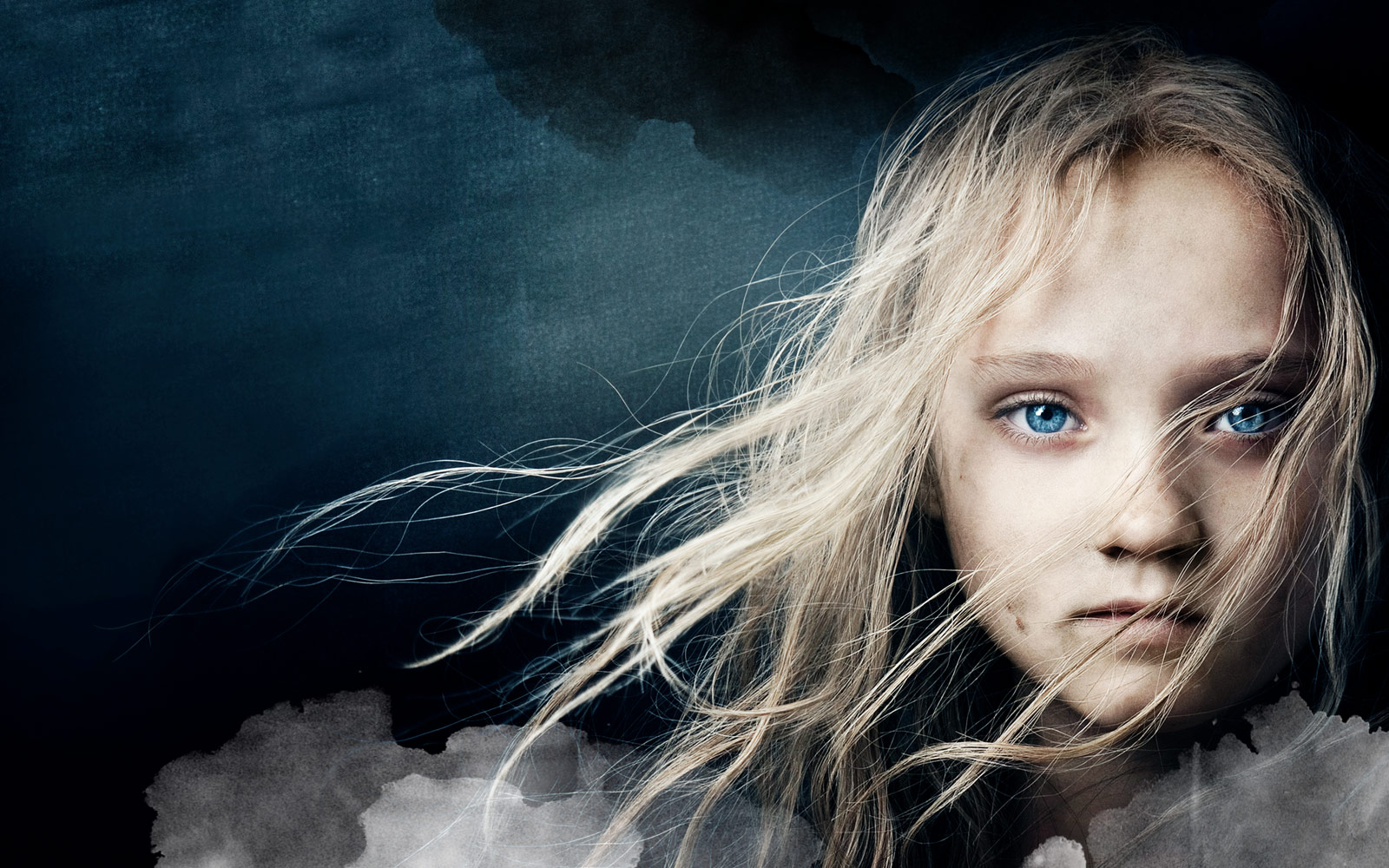 This week's Offsite Adventure:Les Miserables
This week's Offsite Adventure comes to us from Stephen Krstulich, avid film and theme park fan. 
When I was a kid, I always wanted to be a filmmaker.  It's a dream that hasn't entirely left me, but one that's not as much of a pursuit as it was when I was, say… 8.  If one thing has put my passion for filmmaking to the wayside, it's been my work in the theater.  I started working on shows, onstage and off, when I was 11.  I've been doing it ever since.  When I was 15, my parents took me to see a touring production of the musical Les Misérables, based on the novel by Victor Hugo.  I had been aware of the show, but never had a desire to see it.  Something about French people singing, and dying, and singing about dying never really appealed to me.  However, I sucked it up, saw it… and FELL IN LOVE WITH IT.  It immediately became my favorite show, and I still consider it that today.
Fast forward a few years, I'm in film school.  A discussion between classmates comes up about our "ultimate dream project".  Every wannabe filmmaker has one (whether they'll admit it or not).  For me, I wanted to make the film version of the musical Les Misérables.  People would scoff and say "It's already been made into a film… many times!"  They were, of course, referring to the couple dozen film and television adaptations of the BOOK… but not the MUSICAL.  It hadn't been made, and I'd always been surprised that it hadn't been made.  It's one of the (if not THE) world's most popular shows.  Suddenly, around my time in college, movie musicals started making a comeback.  Moulin Rouge showed up… followed by Best Picture-winner Chicago.  The movie musical was back!  But then, Phantom of the Opera showed up… and Rent… and The Producers.  Maybe it wasn't back!  But then Dreamgirls… and Hairspray… and Mamma Mia (which I don't care for, but it made a mint)!  WHAT'S GOING ON?!?  Nevertheless, I was determined, as the ultimate pipe-dream, to make Les Misérables.  I had even, in my spare time, taken the libretto and adapted it in screenplay form.
Years later (and I promise, I'm getting to my point)… 2011 to be precise…  I had gone with my then-fiance, now-wife, to see a concert presentation of Les Misérables playing in movie theaters for the show's 25th Anniversary.  It was splendid, save for a performance by Nick Jonas as Marius…. woof.  At the end of the presentation, a screen of text appears.  It says (paraphrasing) "Universal Pictures and Working Title Films are proud to announce production on a Film Version of "Les Misérables" – COMING SOON!"  I was immeadiately both awestruck and disheartened.  My favorite show was being made into a film (YAY!) but I would never get to make my dream project (AWW!).  Lesson for the Kids: Be sure to follow your dreams… just follow them before Tom Hooper gets there first.  🙂
So, here we are… December 2012.  Les Misérables is days away from opening, and I had been invited to an advanced screening.  I was both excited and cautious.  For this being someone else's realization of my dream project, I would possibly be it's harshest critic.  Nevertheless, I'm here, writing my review of a film I had just seen… and I'm VERY pleased.
Les Misérables is the story of Jean Valjean (Hugh Jackman – the X-Men movies, The Prestige) who has been imprisoned for 19 years after stealing a loaf of bread.  Javert (Russell Crowe – Gladiator, A Beautiful Mind) gives Valjean his parole – in the form of a yellow ticket-of-leave.  The two immediately form a rivalry that will last the rest of their lives.  Valjean believes himself an innocent man harshly punished by a cruel law in a cruel world.  Javert sees Valjean as just another urchin defiling this world.  To him, Valjean is just a number… prisoner 24601.  Valjean finds refuge in the home of a Bishop (Colm Wilkinson – the ORIGINAL Valjean in the London/Broadway productions of Les Misérables).  When, Valjean tries to steal his precious silver, he is arrested.  The Bishop spares Valjean, and offers the silver as a gift – under the proviso that he use it to become an honest man.  Valjean makes a plea with God to change his life and become a better person.  He tears up his yellow ticket of leave… and our story has begun.
Valjean, cleancut and wealthy, is now the mayor of a small town of factories.  In a factory is Fantine (Anne Hathaway – The Princess Diaries, The Dark Knight Rises).  She works there in order to make money to send to an Innkeeper (Sacha Baron Cohen – Borat, Hugo) and his wife (Helena Bonham Carter – Sweeney Todd, the Harry Potter movies) to take care of her young daughter Cosette (Isabelle Allen).  When Fantine ends up in a fight in the factory, she is fired, and ends up working as a prostitute.  Light-hearted stuff.  Valjean, having refused help to Fantine in her time of need, offers to now help her and take care of her daughter.  Thus leading to a chain of events where Valjean now lives with Cosette (older now, played by Amanda Seyfried – Mamma Mia!, In Time) in Paris, as an uprising of young students to take on the French military begins.  These students are led by the noble Enjolras (Aaron Tviet – Broadway's Catch Me If You Can) and Marius (Eddie Redmayne – My Week with Marilyn).  Marius immediately falls in love with Cosette, much to the chagrin of unrequited-love-victim Eponine (Samantha Barks – who played Eponine in the 25th Anniversary concert of Les Misérables).
A quick note that should seem obvious: THIS IS A MUSICAL!.. and it's through-sung.  This means that MOST (not all, but 98%-99%) of the dialogue is SINGING SINGING SINGING!  I can see how many people would be put off by this, but much like the new High Frame Rate used in The Hobbit: An Unexpected Journey, your brain is able to get used to it after a few minutes.  Many other movie musicals (Phantom of the Opera, Rent) opt to turn lyrics into spoken dialogue.  Not the case here.  Although there are a few lines that are spoken, these were all added bits.  If it was sung in the show, it's sung here.  Period.
Okay… Fine!  How is it??  Overall, very good.  Tom Hooper (The King's Speech, HBO's John Adams) takes the play from the more showy theatrical style and brings it into a real, tangible world… for better or for worse.  The decision was made to have the actors "live singing" as opposed to lip-synching previously recorded songs (as is the norm for movie musicals).  The result can be a mixed bag.  It brings out the raw emotion of the moment better than other movie musicals have, but it also robs the songs of the power that they possess when you have true singers behind them.  The singing is not bad, mind you.  Jackman does very well as Valjean, and Hathaway, as expected, knocks it out of the park as Fantine.  Redmayne impresses as Marius, while Seyfried plays Cosette well… even if she piles on the vibrato a little THICK!  The prettiest singer in the film is Samantha Barks.  Having played the role before, she knows how to sell it for the stage, and live singing comes naturally.  Credit should also be given to young Isabelle Allen, who in her brief screen time (probably the only female who has LESS screen time than Anne Hathaway) overcomes a big hurdle: being a child in a musical, and NOT coming across as annoying.  Well done.
Let's talk about the elephants in the room.  First, we have the Thenardiers!  Sacha Baron Cohen is passable as Monsieur Thenardier.  His "Master of the House", although lacking the power and fun of the stage, is still enjoyable.  Helena Bonham Carter as Mme. Thenardier fares a bit less.  If you've seen her in Sweeney Todd, you know EXACTLY what to expect.  Quiet, and breathy.  On the non-singing side, the two actors play off each other very well, and offer the film's ONLY bit of much-needed comic relief.
Okay… here we go…. Russell Crowe.  Is he awful?  No.  Is he the weakest link in the film?  AB-SO-LUTE-LY.  The character of Javert is much like Captain Ahab, obsessed with the White Whale (in this case, Valjean).  Crowe as Javert come across as sleepy most of the time, and while he's in key (I suppose), he's often monotone.  "Stars" is a BEAUTIFUL song in the show…. here, it's just another song.  It's a shame, really.  Out of ALL the actors in the film, Crowe is the one to show up with the necessary street cred.  The fact that he's the weakest part is not just a compliment to the other actors, but an insult to Crowe as well.
Purists of the show may be initially put off by some changes made for the film.  While EVERY song from the show appears in the film in one form or another (save for Thenardier's sewer song, "Dog Eats Dog"), there are still a few surprises sprinkled throughout (many bits not in the show were added, as referenced in the book).  Many of these changes were nice, such as a scene where, when Valjean is making his way into Paris with young Cosette, he comes across Monsieur Fauchelevent (whom Valjean saves earlier, after being trampled by a runaway cart).  A new song, "Suddenly" was written for the film – it's nice.  Changes that may be the most distracting are how a few songs have been changed from their order in the show.  "I Dreamed a Dream" now comes AFTER "Lovely Ladies", "On My Own" occurs before "One Day More" while "Do You Hear the People Sing?" occurs AFTER "One Day More", and "Stars" occurs a whole 9 YEARS BEFORE it does in the show.  The only mix-up that felt odd to me was moving "On My Own" to earlier.  That song in the show was Eponine letting her emotions burst after keeping her feelings in about Marius for so long.  Now, it doesn't feel as poignant.  Still beautiful, though.
On the technical side, it's another mixed bag.  Kudos to the Sound department for mixing the film so flawlessly with all the live singing.  Costumes are fantastic, as to be expected.  Sets are beautiful and well-constructed, although they feel a little claustrophobic and smaller than they should be.  The ULTIMATE mixed bag is the cinematography.  At times, this film is GORGEOUS!  At other times, you get the feeling that the DP tipped the camera over by accident, and forgot to tell anyone.  Handheld cameras were used for many scenes, giving a slight sense of Shaky-Cam (but not as bad as in The Hunger Games).  Headroom is utilized VERY oddly, and many of the solo numbers are one continuous shot in CLOSE-UP!  Sit a little further back for this one.
Whether you will enjoy Les Misérables comes down to one simple point:  If you liked the show, you'll probably like the movie.  If you hated the show, or have no desire to see the show, I'd probably stay away from this movie.  It's also, unsurprisingly, a DOWNER.  It is a faithful adaptation, while at the same time, becoming it's own beast.  The film's biggest fallback is it's lack of accessibility.  It's hard to make a giant film like this to only appease a core group of fans.  I certainly hope it's successful in a monetary sense.  A lot of care has been put into it, and this adaptation has been a LONG time coming.  As for my own personal feelings about my "dream project" being made by someone else, did I feel it was done well?  Absolutely.  It's a very different take than what my brain conjured up, but that's not a bad thing.  Art is subjective, and Les Misérables is certainly art.
A few technical missteps, and a lackluster performance from Russell Crowe keep this adaptation from reaching the levels it deserves.  However, when it comes to bringing one of the most beloved shows in history to life on the screen, Les Misérables stands above the rest to bring an epic film that stands among the great movie musicals.
Les Miserables opens Christmas day, find showtimes and more.