Pale Night Productions is a company that specializes in "Video Integrated Animatronics" for haunted attractions and theme parks around the world. For the past 8 years, they been a leader in the haunt industry creating animation display monitors and permanent blood mixtures, as well as designing and operating full attractions. Pale Night Productions employs degree-holding engineers who are experts in automation, control, design, and fabrication.
Pale Night Productions' products have been featured in haunts around the United States such as Netherworld in Atlanta, Georgia, and The Darkness in St. Louis, Missouri. Their work can also be seen internationally including China, where they helped to create a massive dark ride attraction that travels through scenes of classic horror icons like Dracula and The Mummy!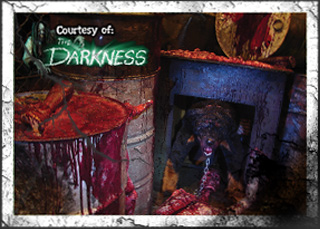 When it comes to quality, the truth is that quality must be built into every piece of a prop. The prop is only as good as it's weakest component.  Pale Night Productions always uses the best components on the market. For example, Clippard air cylinders and Ingersoll-Rand solenoid valves are just two of the many top quality pieces they use. These two names are known industry-wide as leaders in their fields with outstanding quality behind every product. Unlike other manufactures, Pale Night Productions uses bushings or bearings on EVERY moving joint to ensure proper operation through the many cycles of use. Furthermore, they always design the mechanical mechanisms before building the prop that goes on it. After all, what good is a great looking prop that breaks two weeks after you install it?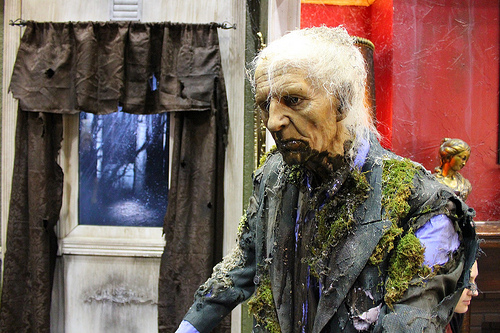 The Transworld Halloween and Attractions Show is the biggest trade show in the haunt industry. This is the one stop shop for every haunted attraction owner and operator in the world. Every March in St. Louis Missouri, vendors from all around the world bring their products to display and sell at this mega-show.  Products sold at this show can be seen and experienced in haunted houses, theme parks, zoos, and museums around the world. Pale Night Productions is one of the top vendors at the show, providing new break through technology continuously every year. This year will be no different as they will release a brand new product with more mind-blowing technology!
Interview with Kip Polley, the president of Pale Night Productions just days before Transworld's HAA Show. The video below contains the interview and is accompanied by video footage of their products.
Visit their official website at www.PaleNightProductions.com
Be sure to check out our exclusive 2013 Transworld HAA Show PRINTABLE GUIDED SCHEDULE here!

keep it social!
Follow us on twitter @BehindThrills
Like us on facebook: facebook.com/BehindThrills