While the theme park community looks towards the innovation and future this week in Orlando, an industry that the Disney family helped to build, a piece of the past has slipped through the looking glass and into memory. One of the Disney family passed away, taking with her a connection to the man who has a connection to most of our hearts and imaginations.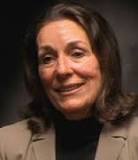 Diane Disney Miller was 79, and was the only biological daughter of Walt Disney. She was one of the inspirations for Disneyland and according to those who were closest to her, was a fierce guardian of her father's legacy. She was married to former Disney CEO Ron Miller, and the mother of 7 children, 13 grandchildren and one great grand child. Diane was a key voice in the design and development of the famed Walt Disney Concert Hall in Los Angeles.
Diane was incredibly generous in freely sharing her personal insights and providing details that deepened the public's knowledge of her father, and giving a unique perspective of man who has been instrumental in bringing happiness and inspiration to the world.
Our deepest condolences to her family.