Universal Orlando is putting some of the final touches on the all new Wizarding World of Harry Potter-Diagon Alley, which is slated to open this summer. The all new area is going to transform the two park resort into one huge destination, and it might take a dragon's wings to get you to a place this magical. Luckily, Universal Orlando has you covered! Construction on The Wizarding World of Harry Potter is wrapping up at both Universal Studios Florida, as well as Islands of Adventure. In addition, new additions are arriving in CityWalk as the resort's entertainment and dining district continues to revamp the entire area.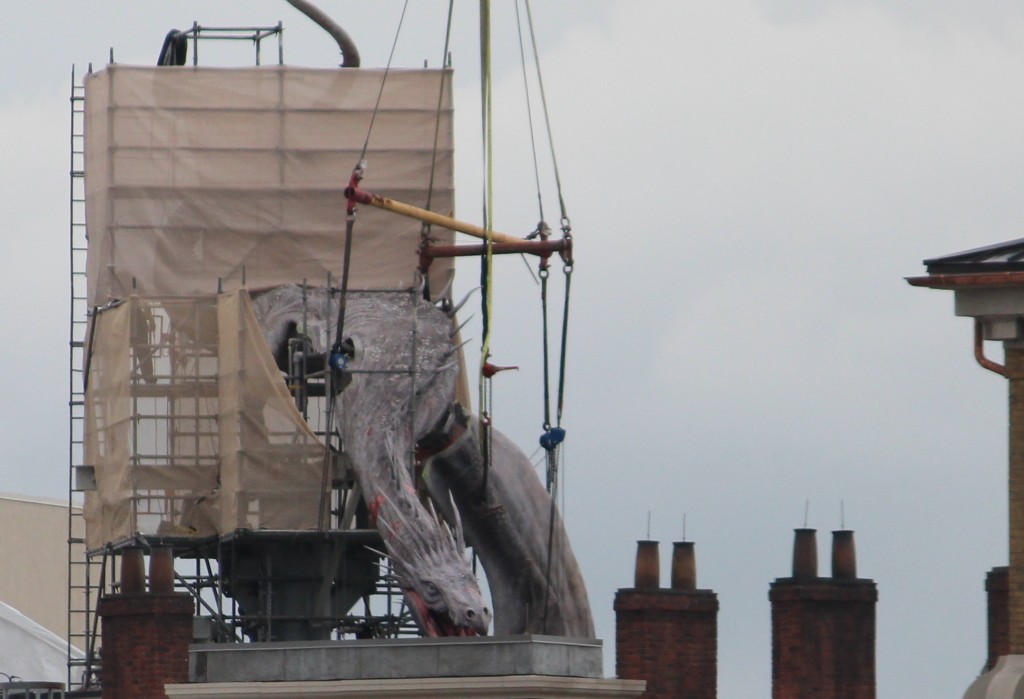 On Saturday crews at Universal Orlando worked to install wings on the massive dragon that sits on top of Gringotts in Diagon Alley. Each wing had to be craned in and installed onto the already existing dragon that was hoisted into position last week. Once Diagon Alley opens, the dragon will billow fire (of some kind) down towards the crowd below.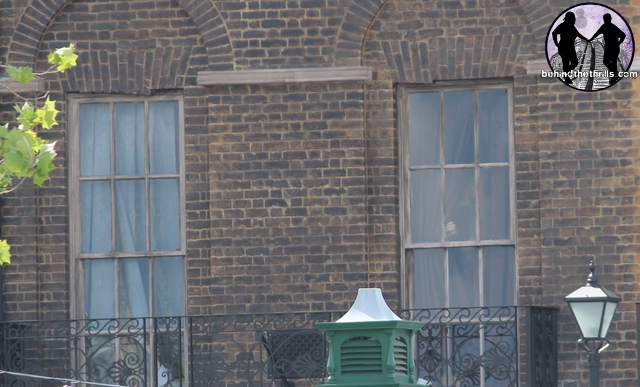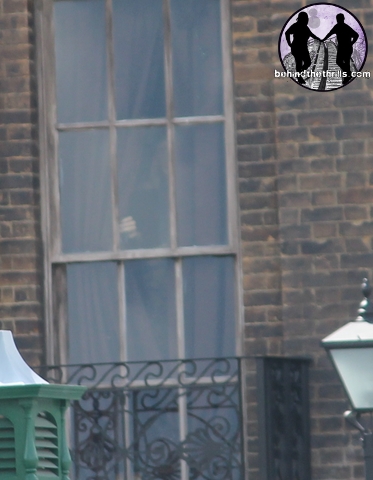 Elsewhere on the London Side of Diagon Alley, guests may see a curious hand parting the windows. It's in a bit of a tough spot, but guests will be able to see Kreacher, the house elf that' loyal to the Black Family peering out the windows every once in a while. The figure is animatronic, and very authentic, as well as very creepy.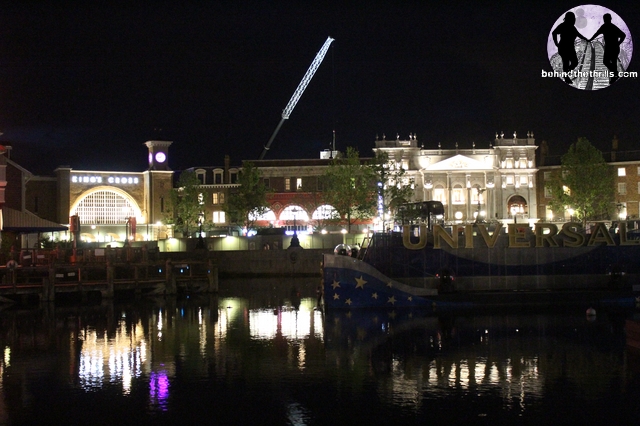 Other details are seemingly complete, as work crews have completely disappeared from the front of the area. London is also very breathtaking at night, with a great view that reflects off of the water.
Video-Take a walk around The Wizarding World of Harry Potter and get a glimpse of Diagon Alley at night!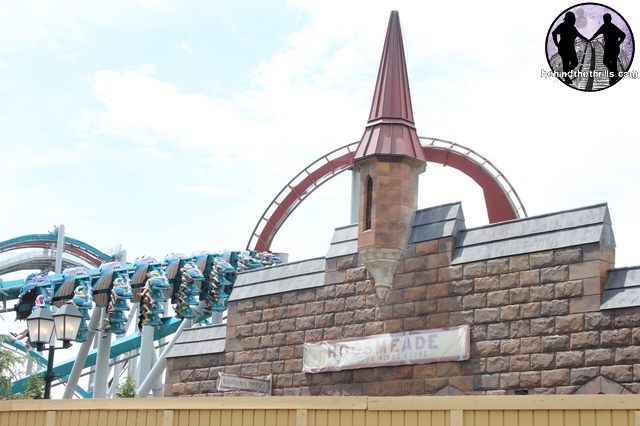 While Universal Studios Florida seems as if it's getting all the attention, Islands of Adventure is also getting a huge make over in part of the Wizarding World as well, namely with Hogsmeade Station. Signs have gone up on the new buildlings, as well as road signs pointing the way to either Hogsmeade Station or the Village.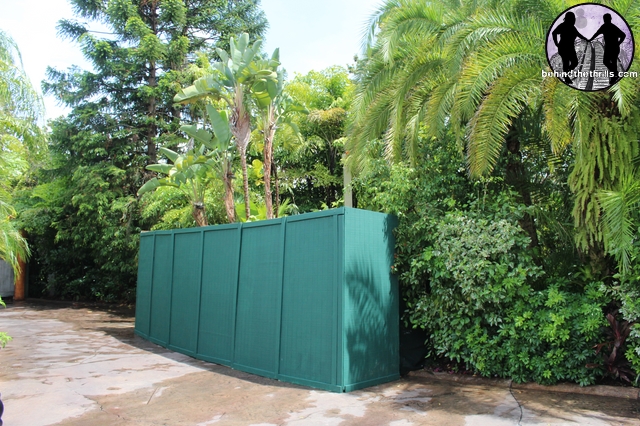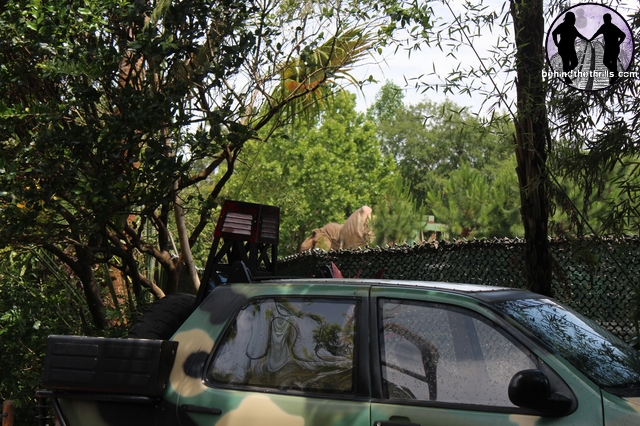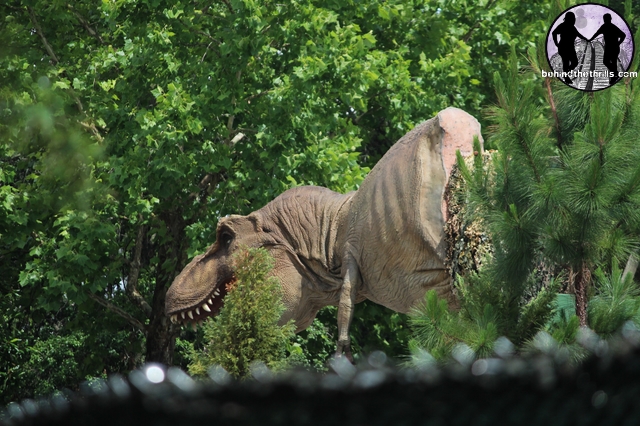 Over in Jurassic Park, something is stirring after millions of years…walls have gone up near the former Triceratops Encounter, as well as near the spot where the T-Rex could be seen popping through the bushes. Currently there's a Jeep in the area, but no T-Rex peering through the bushes. However, the clever girl (yes, we know it's a raptor reference) is hiding just to the left behind the fence which can be seen as guests round the corner. No official announcement has been made as to what is going on in the area behind Jurassic Park, but a rumor persists that Universal Orlando is making a hybrid of King Kong 360 from Universal Studios Hollywood. The rumor has not only a small recreation of Skull Island, but an animatronic, as well as 3D appearance of ole Banana Breath. King Kong was last seen at Universal Stuidios Florida as part of Kongfrontation. If the rumor is true, Kong will open in 2015 and be part of Jurassic Park…somehow.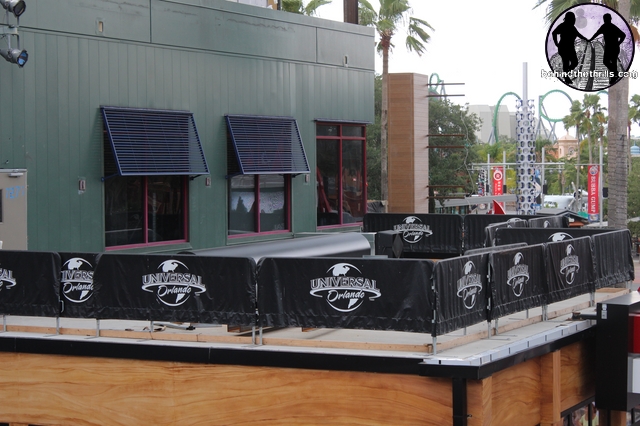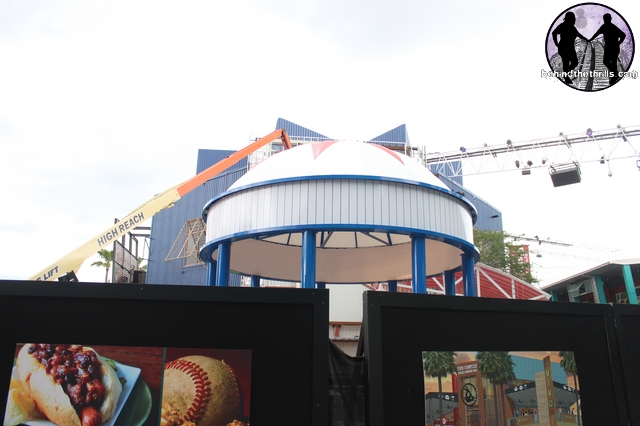 Meanwhile in CityWalk, tons of activity is happening as crews rush to get the CityWalk expansion ready for summer crowds. The Cowfish construction is starting to take shape as the upstairs Starbucks has been completely demolished. The new Italian restaurant, Vivo will be located just below it, and is slowly taking shape. Meanwhile, around the corner, Hot Dog Hall of Fame is putting some huge touches on what appears to be a stadium cap. The new hot dog restaurant will be from the same people who have built T-Rex and Rainforest Cafes.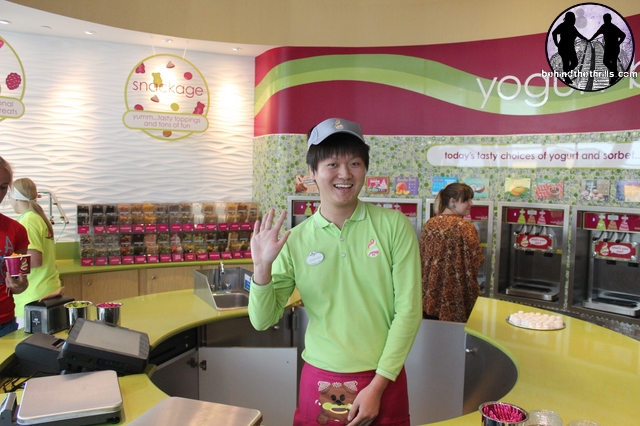 Menchie's self-serve Frozen Yogurt opened on Saturday very quietly. The all new fro-yo shop weighs your yogurt by the ounce, and allows guests to customize their tastes. For more about Menchie's, see our full review with video by clicking here!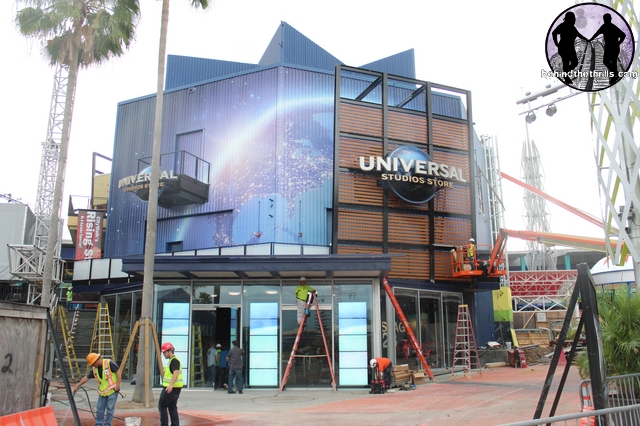 Finally, the all new revamped Universal Studios Store opened on Sunday. Saturday crews were putting the final touches, and team members were stocking shelves. The new store has more of the newer Universal look to it, as the old logos featuring rides like JAWS and Kong were removed. Now there are stylish digital screens that flash the Universal logo. Stay tuned as we take you inside very soon!
Video-Get a walk around all the construction happenings at Universal Orlando!

This is going to be a huge year at Universal Orlando, and with the current momentum, it doesn't look like it's going to slow down anytime soon. Universal has just opened the all new Cabana Bay Beach Resort, which will open the second phase on June 16th, and will debut The Wizarding World of Harry Potter sometime this summer. We're not sure of an exact date, but we are betting that you can expect a grand opening before July.
Slideshow-Check out even more pictures from Universal Orlando Resort!
Stay tuned as we bring you even more from Universal Orlando, and be sure to get social with us on Facebook, and follow along with us on Twitter @BehindThrills for the latest updates!
For more information about Universal Orlando, including tickets, visit the official website by clicking here!