Leading up to Universal Orlando's opening of the Wizarding World of Harry Potter, Universal kept referring to the tag line "Who says lightning doesn't strike twice?" The tag line was in reference to the opening of the second phase of The Wizarding World of Harry Potter-Diagon Alley. On Twitter, Universal began another tease with one simple image and yet the same question. Who says lightning doesn't strike twice?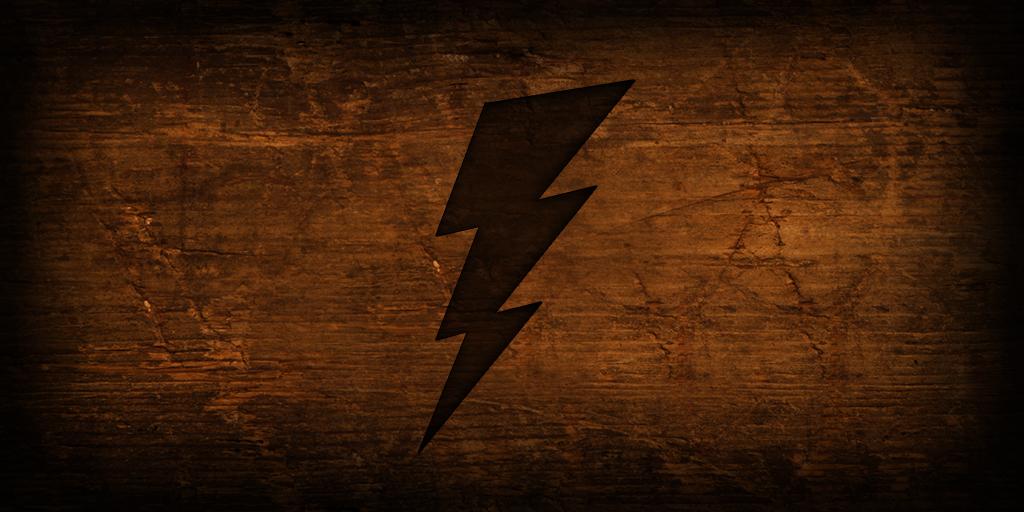 The tease is vague and meant to start conversation, but what exactly is it teasing? The Wizarding World of Harry Potter just opened less than a month ago, so it's not likely that the park is already announcing and teasing a new addition. It's most likely coming, but we can pretty much count that to happen in another few years.
Then there's the not so obvious. Twitter was full of responses, such as "Gatorade" and "Power Rangers" with several other websites "confirming" that Power Rangers was indeed coming to Universal in the Kid Zone area. The Power Rangers were a staple at Walt Disney World for a few years, but they were let go because parents thought the show was "too violent". Power Rangers have been around, but have not been as wildly popular in the past few years as they have in the past.
So what then? What could be hitting twice like lightning?
The answer is in the picture itself. Universal is notorious for hiding things in plain site, especially when it comes to Halloween Horror Nights. There is always more. Look at the image again, maybe from a different angle. What do you see?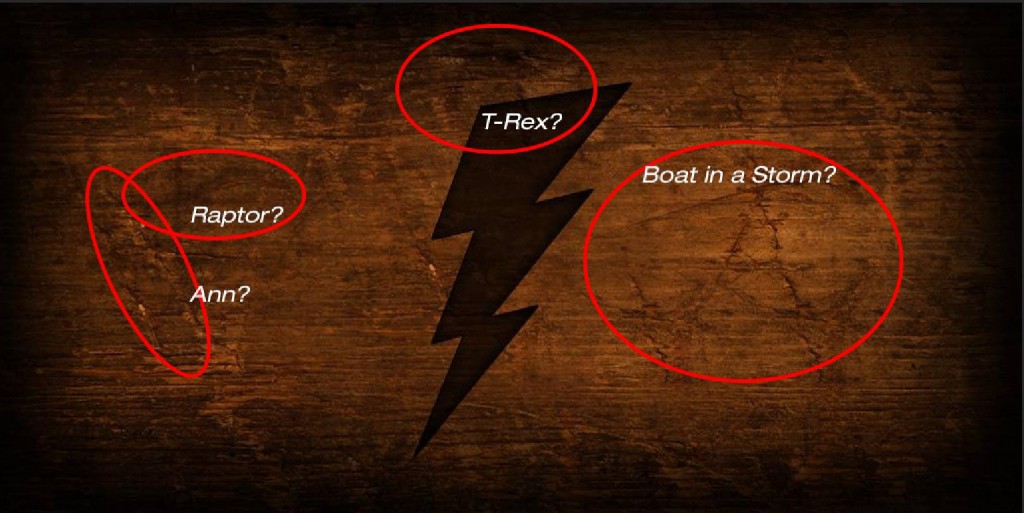 If you look hard enough at the image, things start to show up. We've highlighted a few things that we have seen, but to know what we're talking about you have to know the rumors. Rumors have been circulating for months now about King Kong coming back to Universal Orlando. The park opened with Kongfrontation, which was closed when Revenge of the Mummy opened. There could be our lightning striking twice…or it could do with the fact that Kong opened at Universal Studios Hollywood. Either way, if this is a tease of Kong, then the picture could be showing us something.
To the right of the lightning boat, we see what looks like a bow of a ship. There's stormy waves beneath it. Looking at it from another angle and we see the outline of a skull. Perhaps Skull Island? There's faint marking of what could be a Velociraptor, and a T-Rex, something that was seen in Peter Jackson's version of the film. Then there's what could be a very faint image of someone tied to an altar, and in that same area, a rope bridge.
On Facebook, Joseph Burke did a few more tweaks and says that to the left you can see Kong. Not so sure ourselves.
Update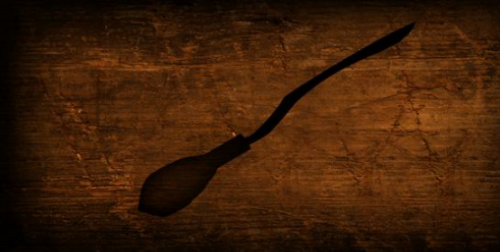 A second picture has been added to Twitter @UniversalORL this time showing off a broom, and telling guests to clear off their schedules after the holidays. Again, tons of seemingly hidden cracks and nooks tell us there is something hidden here.
There's also a chance there could be a double meaning, as last year Universal held their Harry Potter Celebration in January. Seems very likely that we could see both announced soon.
This is all just speculation. Perhaps we're just seeing things.  What do you see?
Kong has been rumored for a long time, but there has not been an official announcement from Universal on the matter.
Whatever it is, we aren't likely to find out for quite some time. The earliest we can expect to see a new attraction open at Universal would be in Summer of 2015, and Universal likes to keep things pretty close to the cuff. The earliest we could see an announcement may be just after Horror Nights, which ends November 1st.
Stay tuned for more from Universal Orlando, and be sure to get social with us on Facebook, and follow along with us on Twitter @BehindThrills for the latest updates!
For more information about Universal Orlando, including tickets, visit the official website by clicking here!