The massive D23 Expo is fast approaching, and as it does, more details are rushing out. Huge panels, amazing celebrations, they're all part of this year's D23 Expo in Anaheim. Two of the biggest presentations, however, are huge anniversaries. After all, this year is all about anniversaries. The Mickey Mouse Club, one of the TV shows that started Disney fandom, is turning 60. Another major milestone is The Goofy Movie, the first full length movie featuring a main Disney character, other than Mickey, turns 20.

Celebrating Walt Disney's Mickey Mouse Club — 60 Magical yEARS, hosted by author Lorraine Santoli (The Official Mickey Mouse Club Book), will take place Sunday, August 16 at 5 p.m. in Stage 23. The panel, featuring original Mouseketeers Sherry Alberoni, Sharon Baird, Bobby Burgess, Tommy Cole, Darlene Gillespie, Cubby O'Brien, and Doreen Tracey, along with actors Tim Considine (Spin Evans) and David Stollery (Marty Markham), will include a one-of-a-kind performance filled with memories, music, and magic. D23 EXPO 2015, presented by D23: The Official Disney Fan Club, will take place August 14–16 at the Anaheim Convention Center.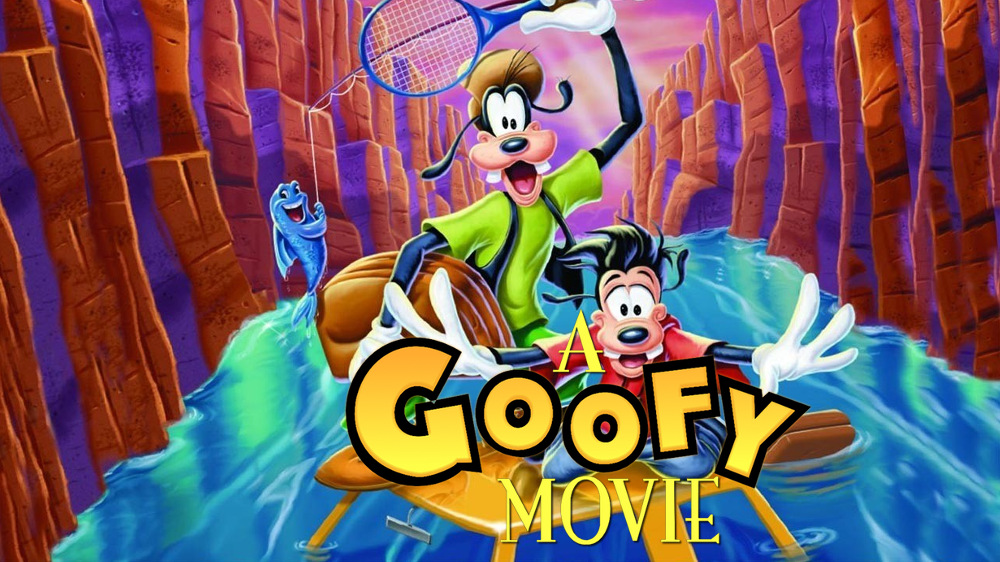 A Goofy Movie 20th Anniversary Reunion!
Friday, August 14, 6 p.m., Stage 28
Fans of A Goofy Movie won't want to miss this special commemoration of the beloved Disney animated feature, which turns 20 in 2015. Film producer Don Hahn hosts a panel of A Goofy Movie talent––including Disney Legend Bill Farmer (Goofy), Jason Marsden (Max), Jim Cummings (Pete), Rob Paulsen (P.J.), and writer Jymn Magon––who will share behind-the-scenes stories and surprising anecdotes from the fan-favorite musical.
In addition, there will be some other major panels that guest will not want to miss:
Charles Phoenix: Big Retro Disneyland Slide Show!
Friday, August 14, 10 a.m., Stage 28
Be prepared for your Disneyland-loving spirit to soar when the Ambassador of Americana takes you to the granddaddy of all theme parks when it opened. With his spectacular collection of "found" mid-century-era Kodachrome images, unbridled enthusiasm, and keen eye for detail, Charles shares the early days of Main Street, U.S.A., Adventureland, Fantasyland, Frontierland, and Tomorrowland. See long-gone attractions, including the Phantom Boats, Flying Saucers, the Indian Village,PeopleMover, House of the Future, Carousel of Progress, and the original Tomorrowland—promoted as "The World of 1986"—and the all-new Tomorrowland in 1967. Your imagination will be inspired!
Disneyland Home Movies
Friday, August 14, 4:30 p.m., Stage 28
While Disneyland is one of the most photographed places on earth, this collection of one-of-a-kind footage and photography offers a unique viewpoint from another time. From the Academy of Motion Pictures Arts and Sciences, Randy Haberkamp, Managing Director of Preservation and Foundation Programs; Lynne Kirste, Special Collections Curator; and surprise special guests will take guests on a journey from Walt's inspirations for Disneyland to the park's opening and evolution, as captured on film. Suzanne Lloyd joins the presentation to showcase her grandfather Harold Lloyd's stunning photography of Disneyland taken the week before the opening and on opening day.
The Making of American Experience: Walt Disney
Saturday, August 15, 4:30 p.m., Stage 28
This fall, PBS will premiere a new two-part, four-hour film exploring the life and legacy of Walt Disney as part of the American Experience series. Go behind-the-scenes with the team who brought the project together for a special sneak peek of the film: moderator Don Hahn (film producer, Beauty and the Beast and The Lion King), Sarah Colt (director/producer, American Experience: Walt Disney), Neal Gabler (biographer, Walt Disney: The Triumph of the American Imagination), and Becky Cline, the Director of the Walt Disney Archives.
Best of Destination D
Sunday, August 16, 4:30 p.m., Stage 28
Since 2010, D23 Destination D events have offered D23 Members the chance to celebrate their favorite Disney subjects with unique and in-depth presentations from Disney Legends, Imagineers, animators, and others who have made magic on film, at Disney theme parks, and beyond. At D23 EXPO 2015, D23 is bringing two popular presentations from prior Destination Devents together for a celebration of Walt Disney World® Resort—including a look back to its construction, early development, and favorite attractions of the past with Disney Legend and Walt Disney Archives founder Dave Smith. Then, Imagineer Jason Grandt will provide a modern look at Disney Parks and offer a designer's point of view of details and "Easter Eggs" found throughout different attractions.
Stay tuned for more from D23 as we count down the days until the big event! Be sure to get social with us on Facebook, and follow along with us on Twitter @BehindThrills for the latest updates!
For more information about the D23 Expo, including tickets, visit the official website by clicking here!