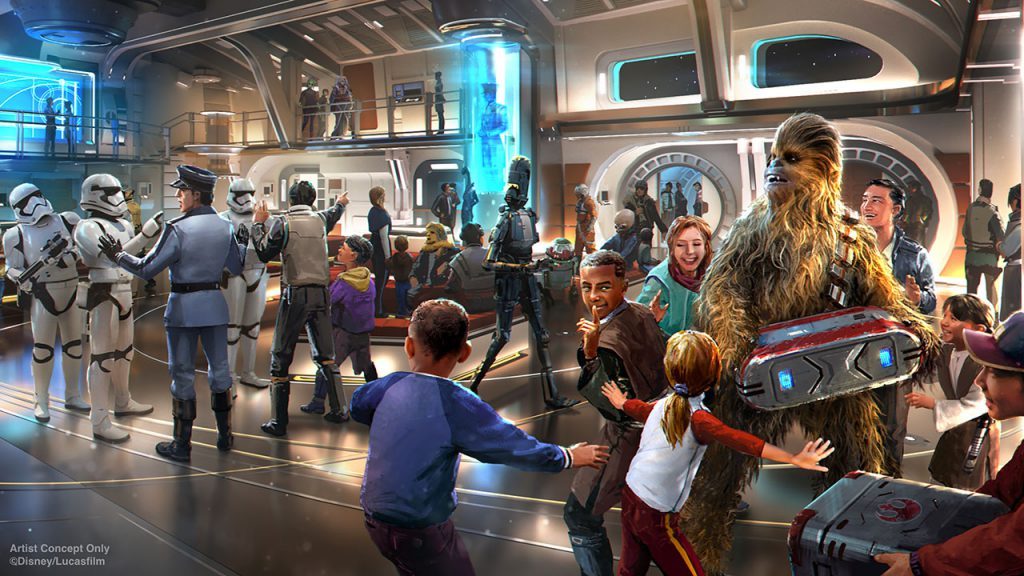 Today the Disney Parks and Resorts panel from D23 just revealed more details about the huge new Star Wars hotel, which is nothing like anyone has seen before. The official name is the Star Wars Galactic Starcruiser Hotel, and it will be an adventure from the time you park your car and blast off into space, till the time you touch down back on earth. The new hotel will be a very interesting concept, as it's not going to be your typical hotel, but a very expressly cruise type experience, only in space.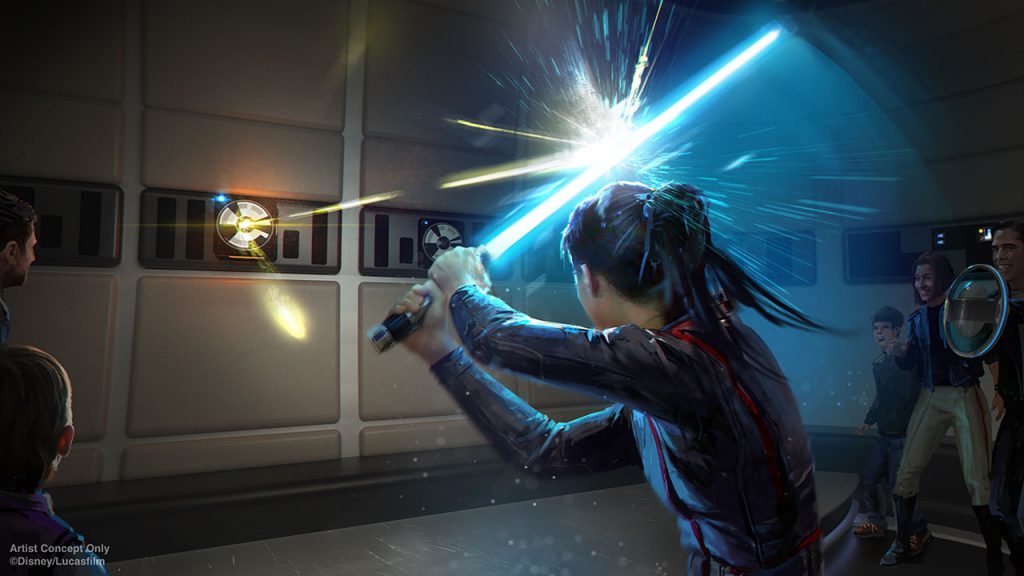 The new hotel will have guests staying on a "space cruise" and you will have to stay for 2 Days and 2 Nights, it's a cruise. Everyone boards and departs together, just like a cruise. It'll let you dive deeper with the characters, crew and passengers you'll meet while on board.
You'll check in at Walt Disney World, and board a launch pod, where you'll board the Halcyon. You'll live onboard for 2 days and 2 nights. There will be an alien crew, and views into space.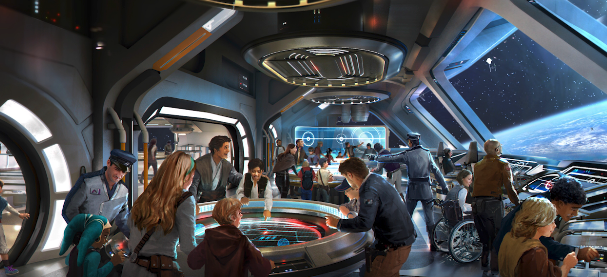 Even more than a cruise, it's also an interactive story. Your interactions with characters and crew will determine what happens next on your cruise, and your story will be affected.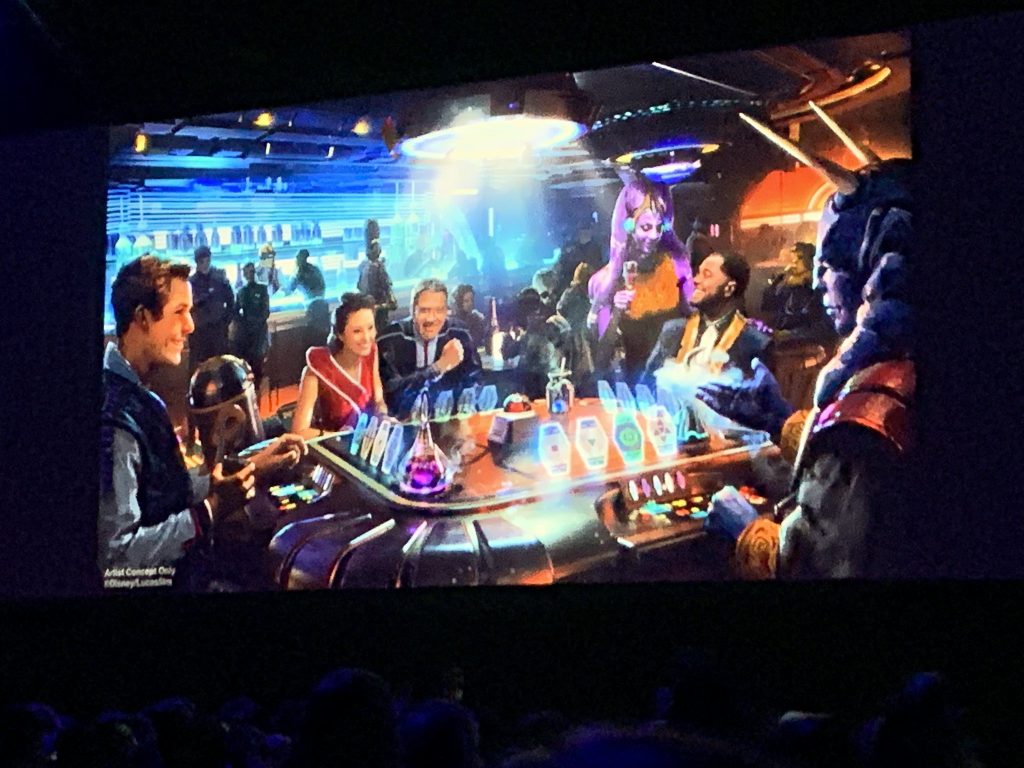 Dining Experiences, and activities will be included with your "space cruise". You'll get to wield a light saber, and train with a remote just like Luke Skywalker did in the movies.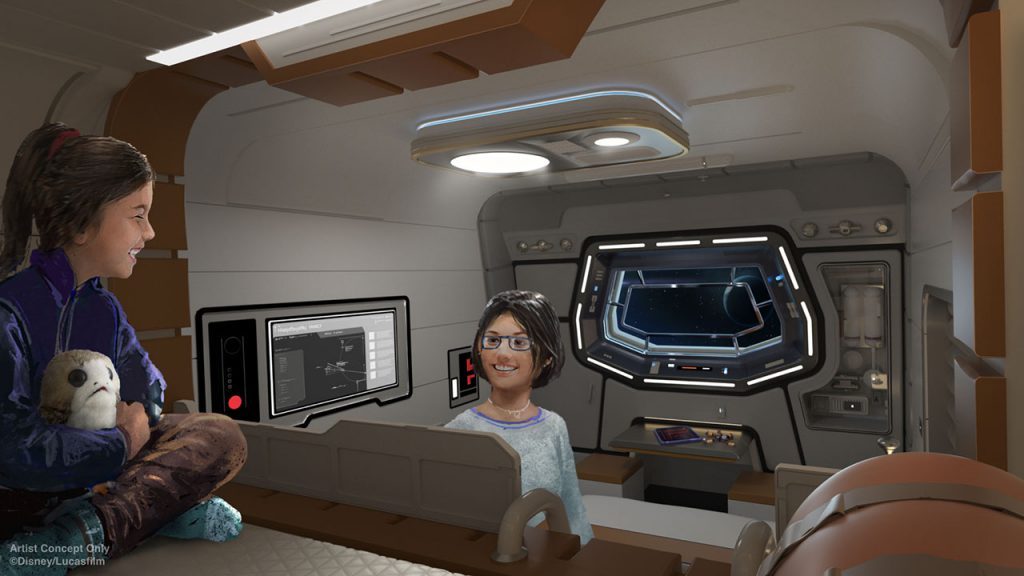 You'll get to operate the ship, and defenses as well as you interact with the crew and characters of the ship. There will also be secret spaces within the ship, where you can attend different meetings. It's going to be a fully immersive experience.
Yes, you will be able to go to the parks as well. During your stay, you will have an "excursion day" which will give you the chance to go to Blaspire Outpost on Batuu, and then other destinations. So you won't be "locked in", but you also will be immersed from the time you enter, until you leave.
It will be booking soon, and a price point has not been set, but we've heard tons of rumors that it will be expensive. How much will you pay for it?
Stay tuned for more from Disney, and be sure to get social with us on Facebook and follow along with us on Twitter @BehindThrills for the latest updates!
For our latest theme park videos please be sure to subscribe to us on YouTube!