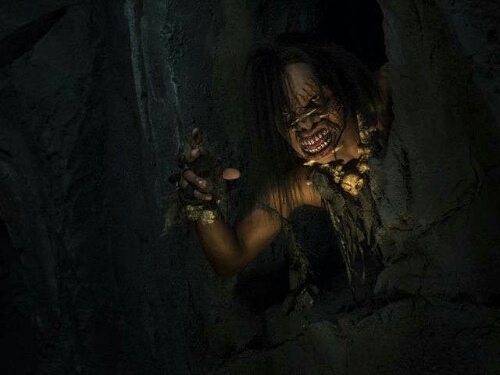 USAToday has an amazing new look at the highly anticipated Skull Island: Reign Kong! The newspaper gets an in depth first look at the attraction, and confirms several major things.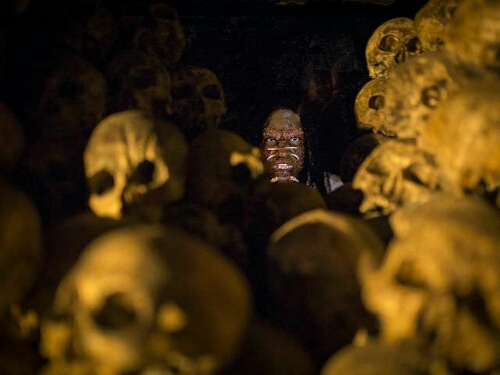 First, there will about actors roaming the queue. That will make it less a queue, and more like a HHN maze. Actors will be dressed as Skull Island natives, and they aren't exactly friendly. You'll also encounter creatures in line…and that's before you even board your expedition!
Once you get on the ride, you'll encounter more creatures, more monsters, more angry natives…and of course, Kong himself!
Like we've heard before, he's big! His head alone is the size of a car, and you'll come face to face as he roars so hard, you'll feel his breath on your skin…maybe smell it too?
You'll be so close, and this new animatronic is so realistic you'll see him contemplating what you do next…like so much that you'll see his facial expressions.
While there is no opening date as of yet, it is getting close. Rumors of soft openings happen on a daily basis, and several sites are camping out in anticipation of getting the first look.
We will definitely have a look at the end of June while Universal Orlando will host a massive media event, which will give a first look at the new attraction and much more!
Stay tuned for more from Universal, and be sure to get social with us on Facebook and follow along with us on Twitter @BehindThrills for the latest updates!
For our latest theme park videos please be sure to subscribe to us on YouTube!
For more information about Universal Orlando, including tickets, visit the official website by clicking here!