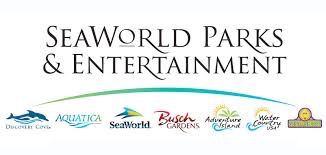 Just a day after SeaWorld Parks and Entertainment announced their promising 2nd quarter report, the company announced Tuesday that it has laid off 125 positions companywide. The cut does include vacant positions, and is part of a restructuring plan that Interim CEO John Reilly will help the company stabilize by 2020.
While the move is somewhat unexpected, it was hinted at strongly during the 2nd quarter conference call, as the company announced that it would be cutting $50 million dollars in expenses.
All of the cuts come from salaried positions, and should help the company grow and continue the successful run that they've had. Stocks are seeing levels that they haven't seen since the Blackfish controversy, which is a strong sign that the company is heading in the right direction.
While the news is disheartening, important positions like the search and rescue operations were unaffected, which remains at the core of SeaWorld's main business message.
While this isn't likely the end of the changes needed to cut the company's expenses by $50 million, it is one of the most painful as it's never good to cut jobs. A statement from the company did say that the employees affected by the move severance benefits and transition assistance.
Stay tuned for more from SeaWorld, and be sure to get social with us on Facebook and follow along with us on Twitter @BehindThrills for the latest updates!
For our latest theme park videos please be sure to subscribe to us on YouTube!
For more information about SeaWorld, including tickets, visit the official website by clicking here!