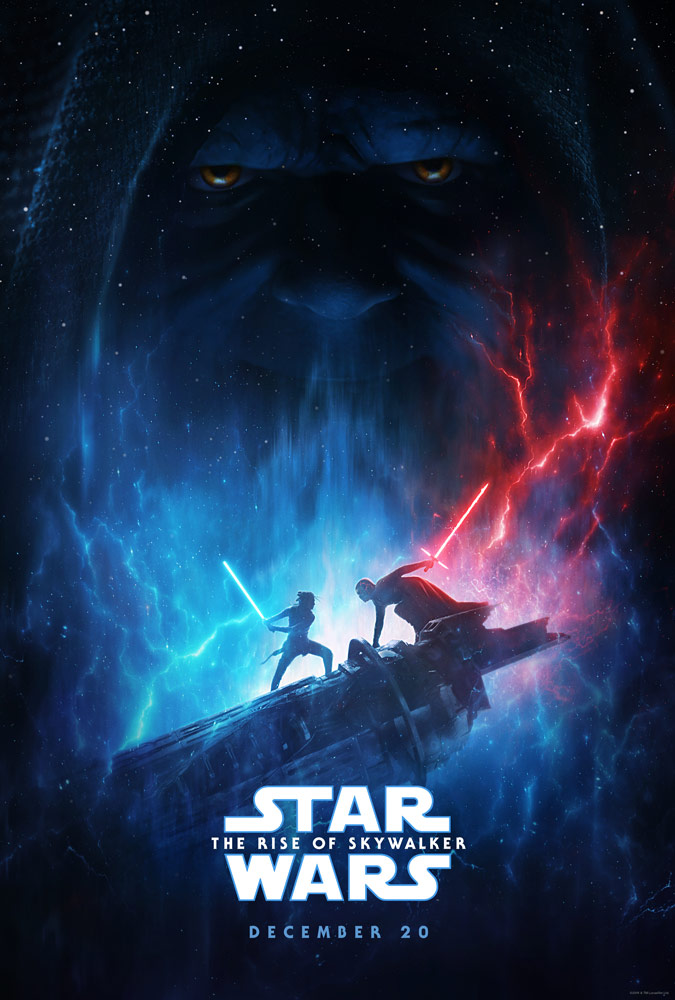 The D23 Studios Panel was filled with tons of great previews, reveals and more, but it was the last film on the Skywalker Saga that we came for, and it did not disappoint…though there wasn't a new trailer.
What we did see was a great bit of footage that raises more questions than ever before, and makes us want a new trailer.
We'll call this a minor spoiler, so if you don't want to know what will be seen, turn back now.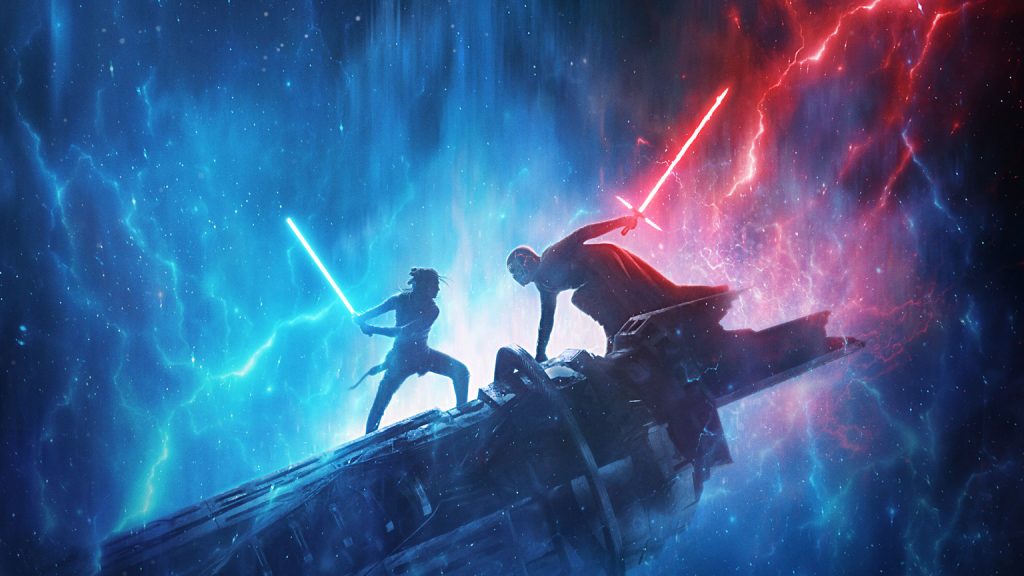 Our own Kyle Peek was in the hall, and while we couldn't record, he said the footage blew his mind.
Lucasfilm president Kathleen Kennedy and director J.J. Abrams took the stage with cast members Daisy Ridley, John Boyega, Oscar Isaac, Kelly Marie Tran, Joonas Suotamo, Naomi Ackie, Keri Russell, and Billy Dee Williams to start things off. From there, new characters were shown, most of which we've already learned about.
The feel of everything coming to a close is really solid here, as there's footage of all the previous films, and even Ray Park as Darth Maul switching on that awesome lightsaber. Yoda, Luke, Han and of course Princess Leia are all on screen showing off the big parts of previous films. Then we open to the trio of new characters, Rey, Poe and Finn on the desert planet that was on the cover of Vanity Fair.
A shot of several, and we mean close to dozens of Star Destroyers is down right ominous as the new footage goes on to reveal Rey and Kylo fighting on the remains of the Death Star. We see other stuff like C-3P0 with red eyes, Vaders reconstructed helmet, and Finn and a new character in the cockpit of a ship.
Then it happens. We see a hooded Rey appear and pull out a red lightsaber, which sort of unfolds from the middle of the blade and revealed a double edged, almost Darth Maul style lightsaber. We can hear Palpatine saying something in the background, but at that point everyone lost their minds and it was hard to hear.
Do we have Darth Rey? Is Rise of the Skywalker taking on another meaning like The Last Jedi did? So many questions.
We're not sure what will end up online, but there's reports saying that this very reel will be dropped Monday sometime. That means there's still another trailer out there.
The new film debuts December 20th, and will close out the Skywalk Saga…we think.
Stay tuned for more from Disney, and be sure to get social with us on Facebook and follow along with us on Twitter @BehindThrills for the latest updates!
For our latest theme park videos please be sure to subscribe to us on YouTube!