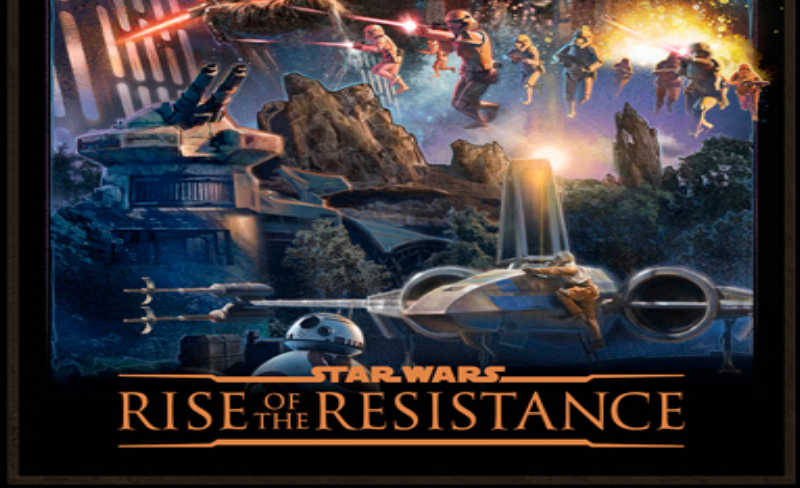 Star Wars Galaxy's Edge will be the most talked about new land at Walt Disney World's Hollywood Studios, just like it is for many reasons at Disneyland in California. However, the biggest fun is yet to come, as the signature attraction, "Rise of the Resistance" will open later this year. Thanks to the D23 Parks and Resorts Panel, we have a great new look at the attraction, as well as a new look at one of the characters. Check out the video below.
While the video is an overall look at Galaxy's Edge, it gives us a great look at Rise of the Resistance. In that, we see a new character in the Star Wars Universe. Did you miss it?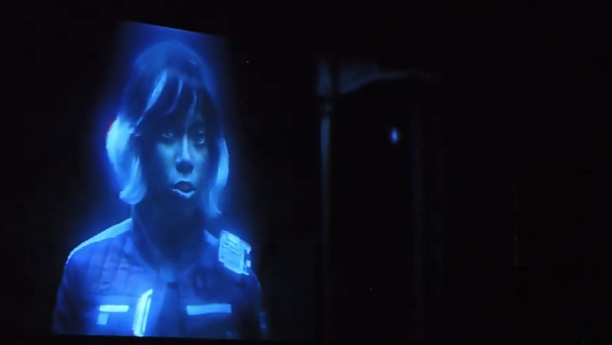 We see a holographic image in the beginning of the footage. That character apparently plays a huge role in the upcoming attraction. Vi Moradi is a Rebel Spy who gives us instructions during the first part of the attraction. But how do we know so much about her?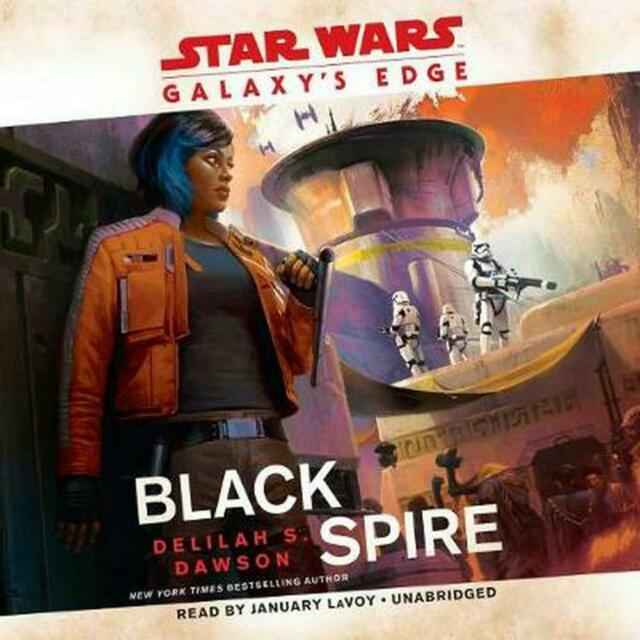 She first appears in the book, Galaxy's Edge: Black Spire by Delilah S. Dawson. In the book, she's on Batuu scouting out locations for possible Resistance headquarters, along with her band of spies. She reports to General Leia Organa.
In the land, you'll find her scouting around Black Spire Outpost, looking for worthy candidates to join the Resistance. While we've been able to read about her in the books, this is the first time we've been able to put a face to the character in real life.
Also we see what we hope are real life special effects in the attraction, as Kylo Ren slices through the ceiling as your ride passes under you, and laser bolts go shooting over head. Disney has promised this to be the most realistic attraction in it's history, so here's hoping they can deliver what we just saw!
The new attraction will debut on December 5, 2019 at Hollywood Studios. Then it will hit Disneyland on January 17, 2020. That means that Walt Disney World guests will get to know what happens about the ride before Rise of the Skywalker hits theaters on December 20th.
Stay tuned for more from Disney, and be sure to get social with us on Facebook and follow along with us on Twitter @BehindThrills for the latest updates!
For our latest theme park videos please be sure to subscribe to us on YouTube!