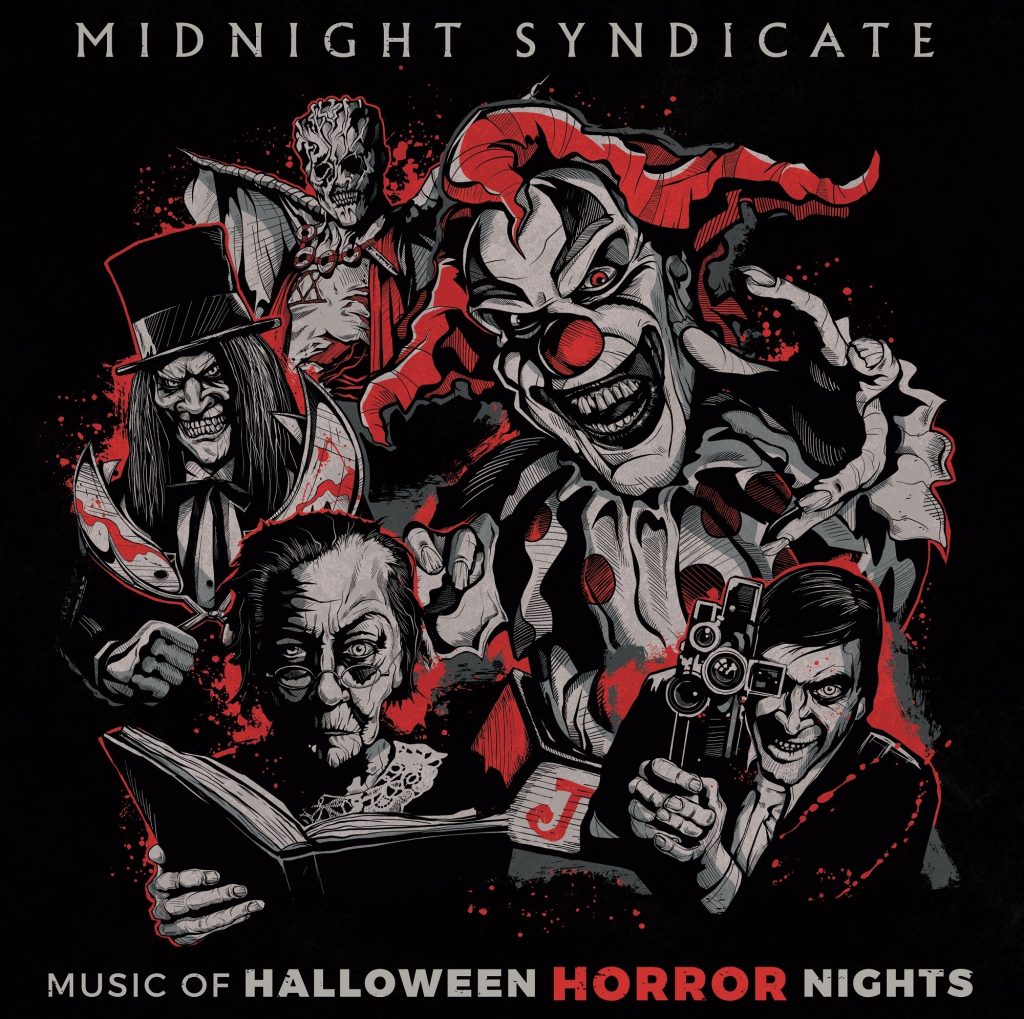 Midnight Syndicate is the quintessential providers of Halloween music. If you think you've never heard of them, think again. They've been a staple of Halloween Horror Nights and many other haunted attractions since the beginning of the event, and have led you down darkened corridors where monsters and nightmares dwell.
Now, for the 30th anniversary of HHN at Universal Orlando, they're coming home.
For more than twenty years, the music of Midnight Syndicate has been a part of Universal Orlando Resort's Halloween Horror Nights. Now, fans of the event will have the opportunity to purchase a limited-edition "Music of Halloween Horror Nights" album at the Halloween Horror Nights Tribute Store, located at the Universal Studios Florida theme park. The album features previously unreleased content and songs created by Midnight Syndicate specifically for Halloween Horror Nights, in addition to other Midnight Syndicate songs that have been used at the event and on the Halloween Horror Nights website since 1999. The limited edition run of 500 copies are hand- numbered and pressed on red vinyl.
"We've had a special relationship with Halloween Horror Nights and the Universal Orlando Entertainment team for so many years now," said Edward Douglas of Midnight Syndicate, "With this album, Gavin and I are extremely excited to memorialize some of the cool stuff we've done together."
"Music of Halloween Horror Nights" will be available at the Halloween Horror Nights Tribute Store at Universal Orlando beginning August 26, 2020, while supplies last. Located in the New York area of Universal Studios Florida and now open daily during regular park hours, the Halloween Horror Nights Tribute Store celebrates legendary themes and characters from Halloween Horror Nights' past with a collection of limited-time merchandise that pays homage to some of the iconic characters and experiences that have haunted guests for years.

Even though Covid-19 has canceled this years event, the terror still lives on.