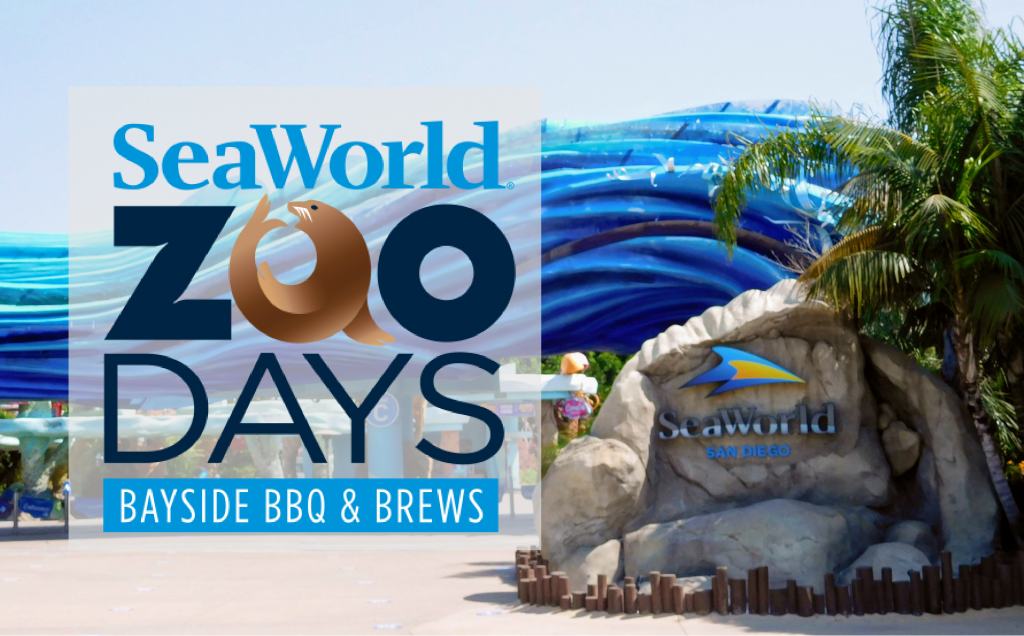 SeaWorld San Diego opens on Friday, August 28th with a brand new event – Zoo Days: Bayside BBQ and Brews. After a five-month closure, the park will again open its doors to the public with limited admission. We had the opportunity to check out the park before it officially opens to observe SeaWorld's offerings during this special event.
Entering the Park
All guests entering the park will undergo a temperature scan. For the first week of the event, temperature scans will be conducted with a handheld touch-less thermometer. However, a state-of-the-art scanning system will be in place by the second week that checks temperatures automatically. Once you get past security, you'll see that there are markers everywhere to ensure that everyone is social distancing. Once your ticket is scanned, you'll be given a 6-punch lanyard and will be ready to experience Zoo Days!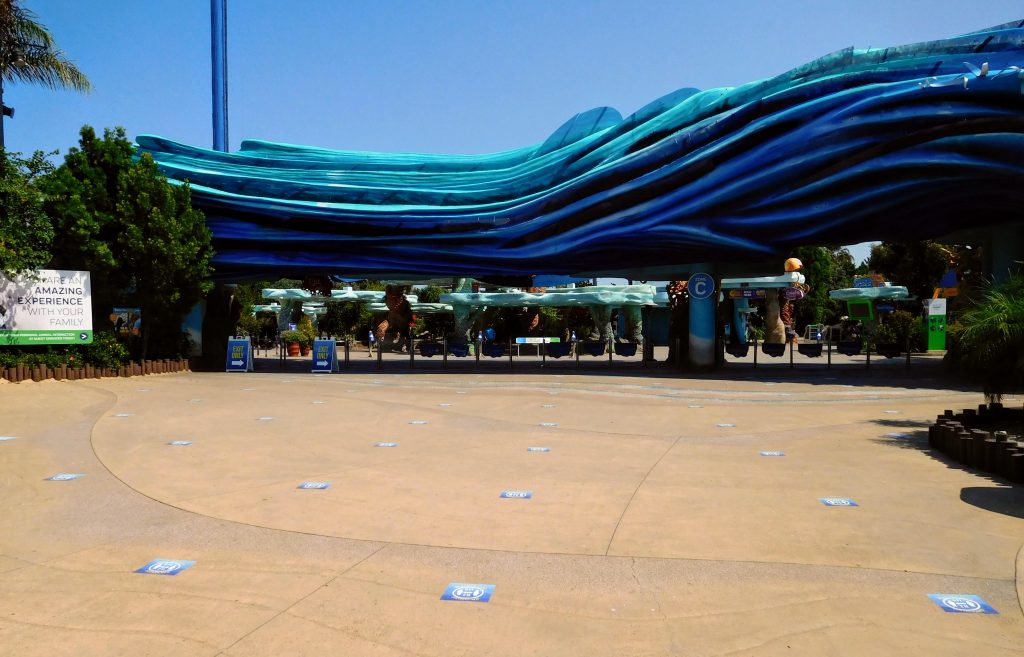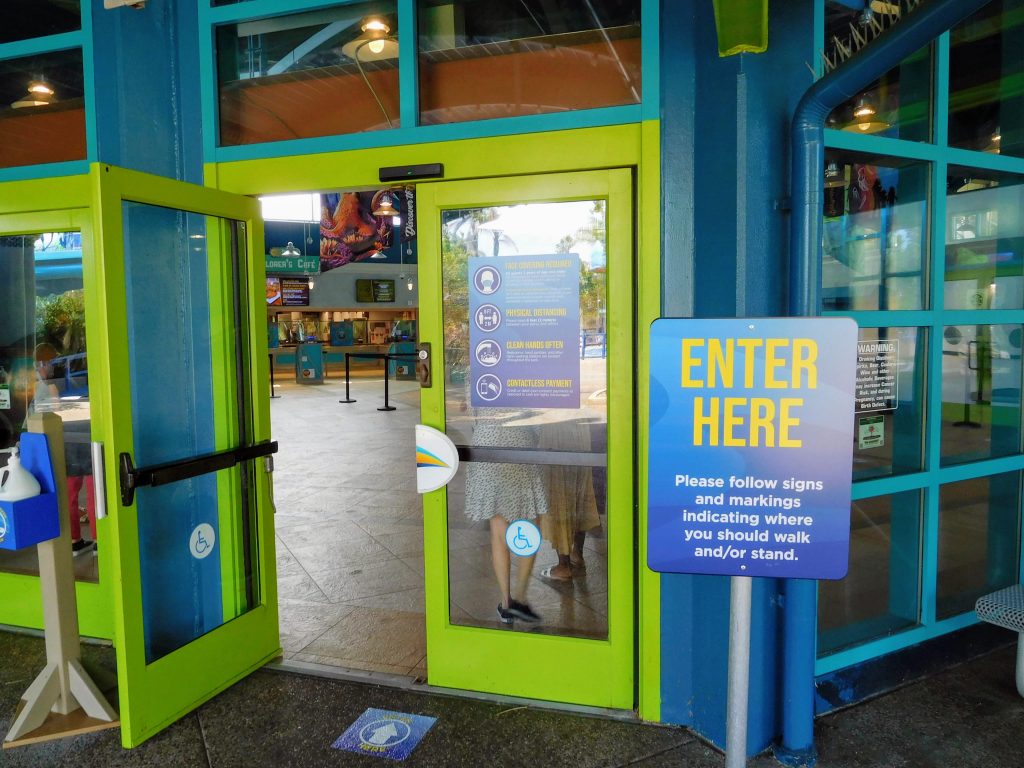 Bayside BBQ & Brews
Although Zoo Days seems similar to other SeaWorld culinary events, it's actually going to be significantly distinct. First off, you'll be able to use your lanyard at any of the park's socially-distanced restaurants – Shipwreck Reef Cafe, Mama Stella's, Calypso Bay Smokehouse, and Explorer's Cafe. The restaurants' menus have been completely changed to offer a new selection of BBQ and other meals. In addition, there will be a magnificent selection of local beers, margaritas, and other alcoholic beverages. Entrees will be served in pre-packaged containers. To get a meal, just select which option you'd like and let the cashier punch your lanyard. This system makes the ordering process completely cashless.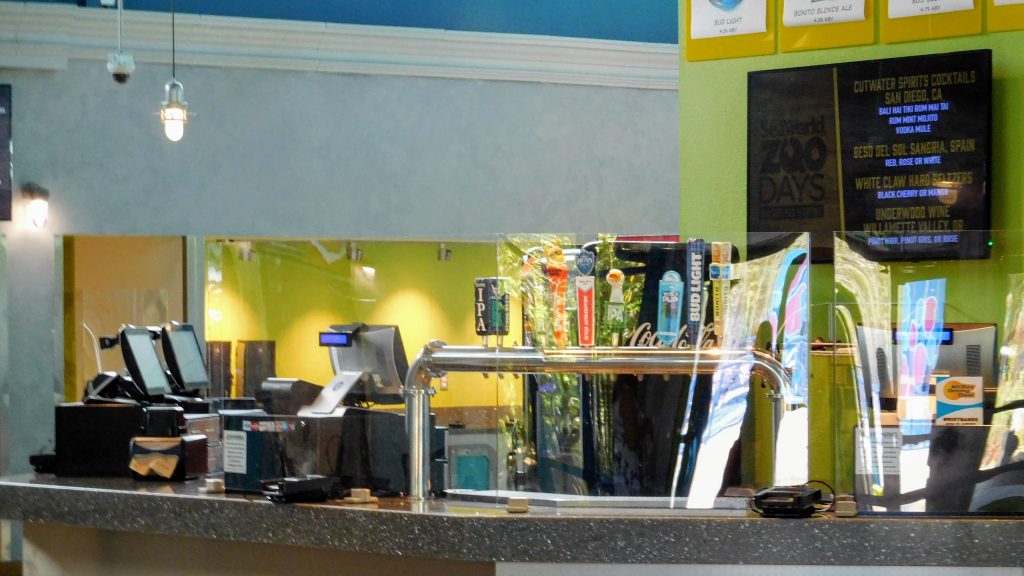 For a complete listing of restaurant menus, you can find that information here.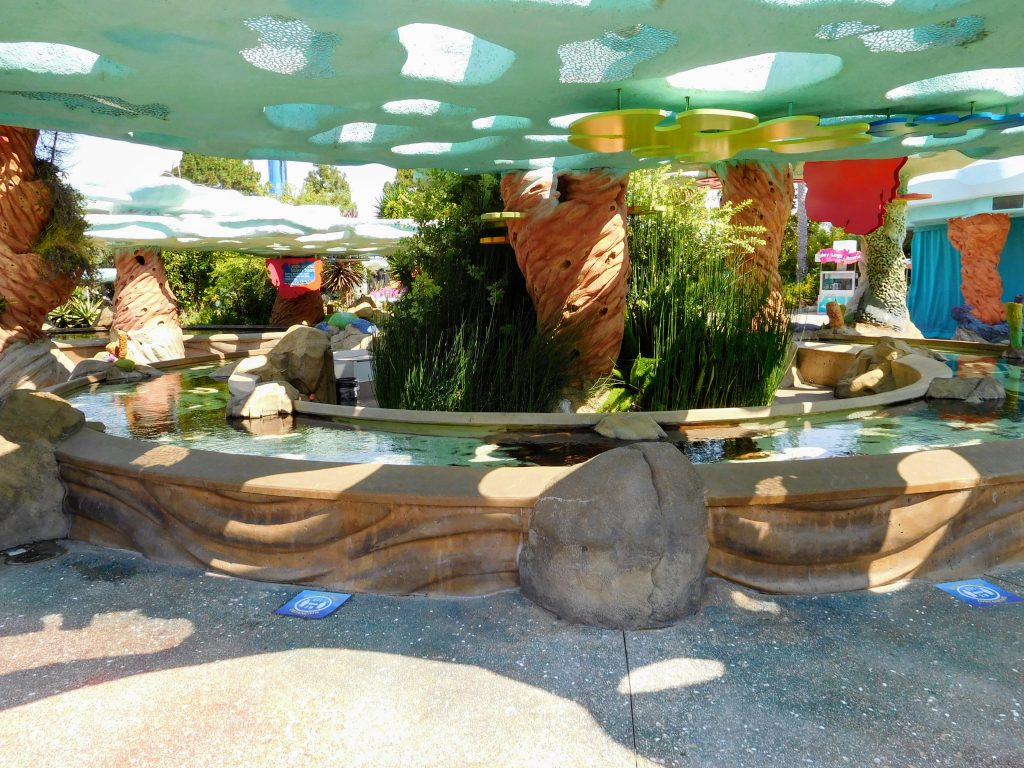 Animal Shows and Exhibits
"We're getting back to classic, core SeaWorld," said Marilyn Hannes, SeaWorld San Diego's park president. "SeaWorld has always been about the animals." All of the park's outdoor animal exhibits will be open with markers that separate parties by 6 feet. You'll be able to feed Sea Lions for $5 at Sea Lion Point, come face-to-fang with a Moray Eel, waddle with a Magellanic Penguin, dance with a dolphin, and make a connection with the park's magnificent orcas.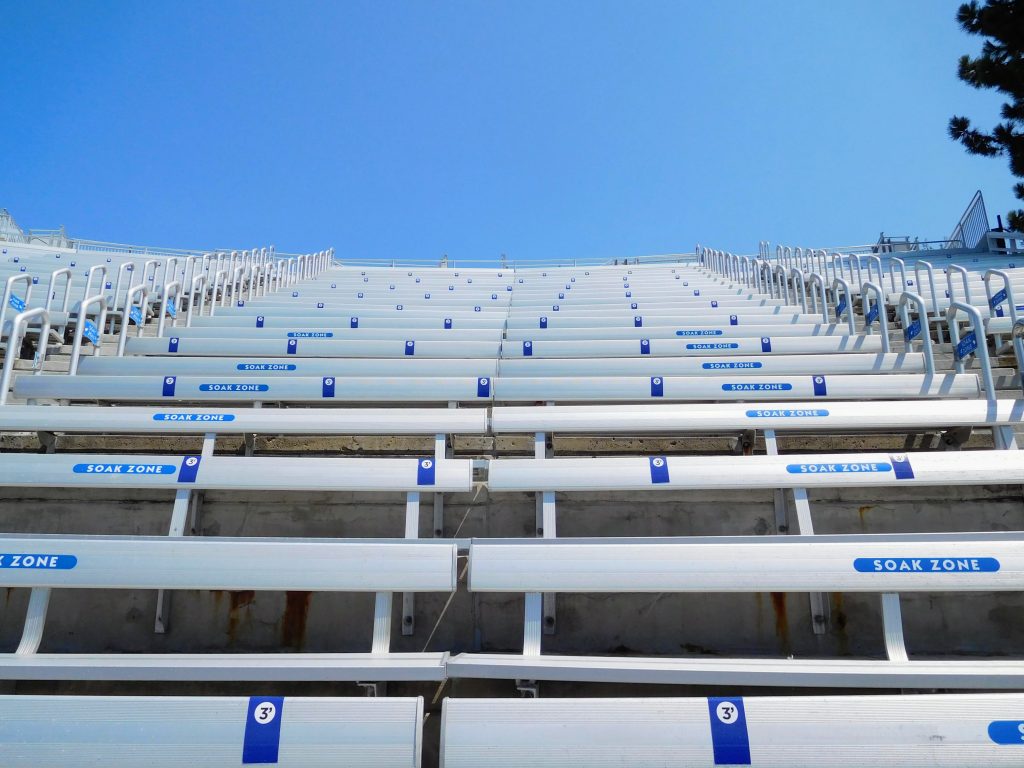 All of SeaWorld's animal shows will be operating, and a lot of precautions have been put in place to ensure everyone's safety. At Dolphin Amphitheater, for example, markers have been placed every three feet to make sure that parties will keep two markers' distance between each other. Every other row has also been marked off to make sure that everyone is socially distanced from all sides.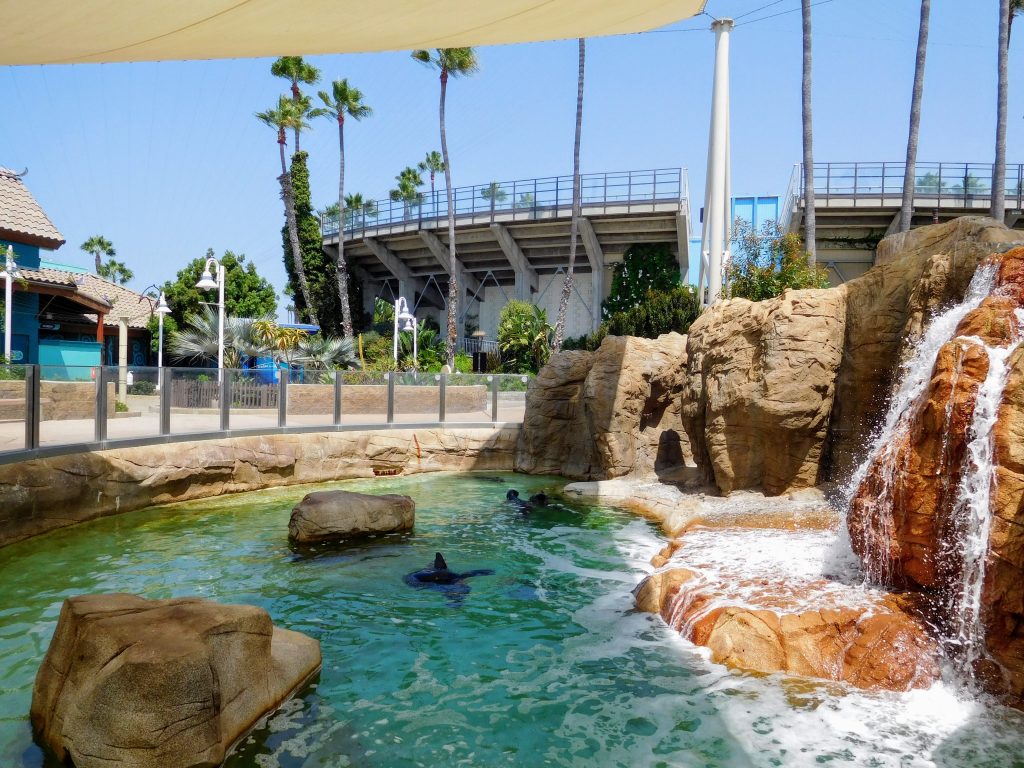 Some of the park's indoor animal exhibits such as the Shark Encounter have been temporarily closed to comply with the state's current mandates. These attractions will open in the future when SeaWorld is given the clearance to open indoor areas.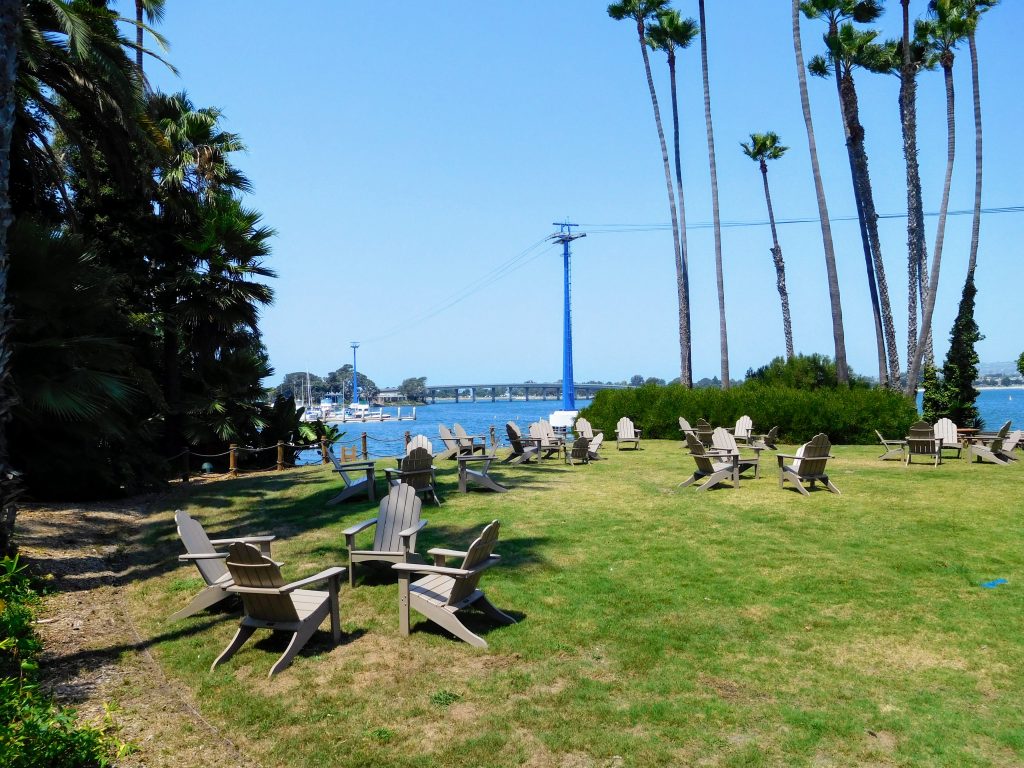 So Much to Sea and Do
Zoo Days is the perfect place to visit for a fun, safe weekend. The park has limited capacity to around one-fourth of a normal day to make sure that there will be more than enough room for everyone to enjoy. In addition, the punch cards that SeaWorld has implemented provide for an easy, touchless system for ordering food. SeaWorld ambassadors will be constantly roaming the park to make sure that everyone is following the mask and social distancing guidelines, and four mask-free zones are available to allow park guests to catch a break on a hot day. Hand sanitizer and hand-washing stations are scattered all throughout the park.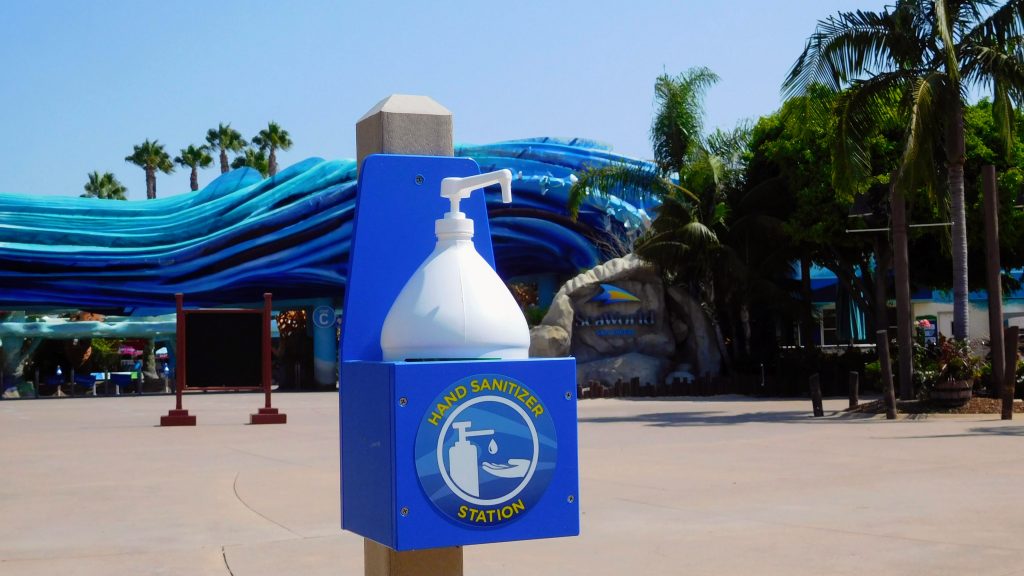 To order tickets for this event, you can go to SeaWorld's website. Passholders receive free parking and admission to the event but must purchase a $30 tasting lanyard. The lanyard includes 6 food items, which can be used to obtain food, drinks, and desserts. SeaWorld officials described the food items as being large, entree-sized portions that contain significantly more food than traditional food festival platters. Annual passes are also continuing to be extended until the theme park can fully reopen. Non-passholders can either purchase a regular day ticket for $74.99, or can also purchase a 2021 Fun Card, which includes free admission through 2021 as well as access to the discounted $30 Zoo Days tickets.
Zoo Days is set to be a high-quality, fun, and safe event for San Diegans who want to do something new while theme parks and other venues are still unable to operate. It is evident that SeaWorld's first priority is safety and that there are numerous protocols in place to keep guests protected. We can't wait to come back to the park in the near future to experience Zoo Days: Bayside BBQ & Brews!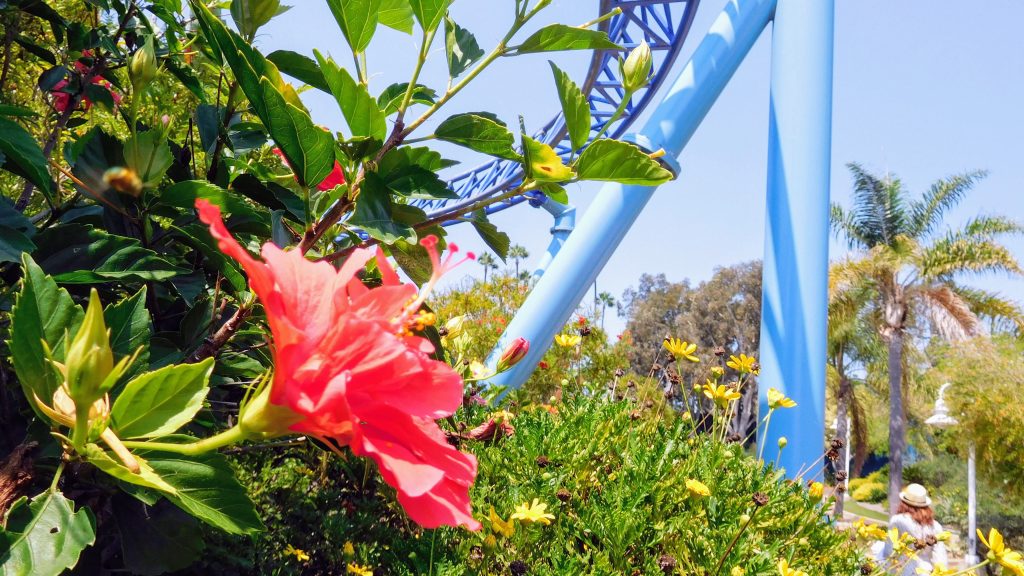 Stay tuned for more from SeaWorld, and be sure to get social with us on Facebook and follow along with us on Twitter @BehindThrills for the latest updates!
For our latest theme park videos please be sure to subscribe to us on YouTube!
Zoo Days: Bayside BBQ & Brews logo courtesy SeaWorld