S&S has now confirmed that TWO Axis roller coasters have been sold, the location? The first could possibly pop up in Al Hamra'a, a neighborhood in Riyadh, Saudi Arabia, according to some new concept art. The large entertainment complex currently under construction is known as Exit 10.
---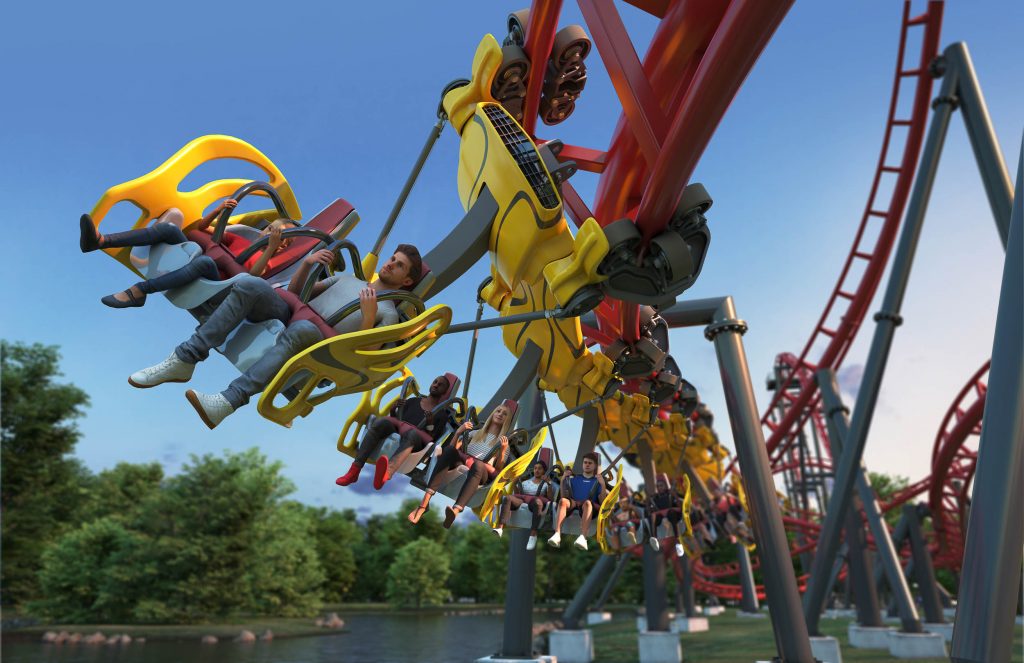 ---
"The new AXIS roller coaster delivers deliberate and fluid movements that give the rider a feeling of flying unlike any other ride."
Axis' vehicles swing 360 degrees and can travel above or below the track, making exciting new elements and track shapes a possibility. It has created a lot of buzz in the industry since its debut in 2021.
---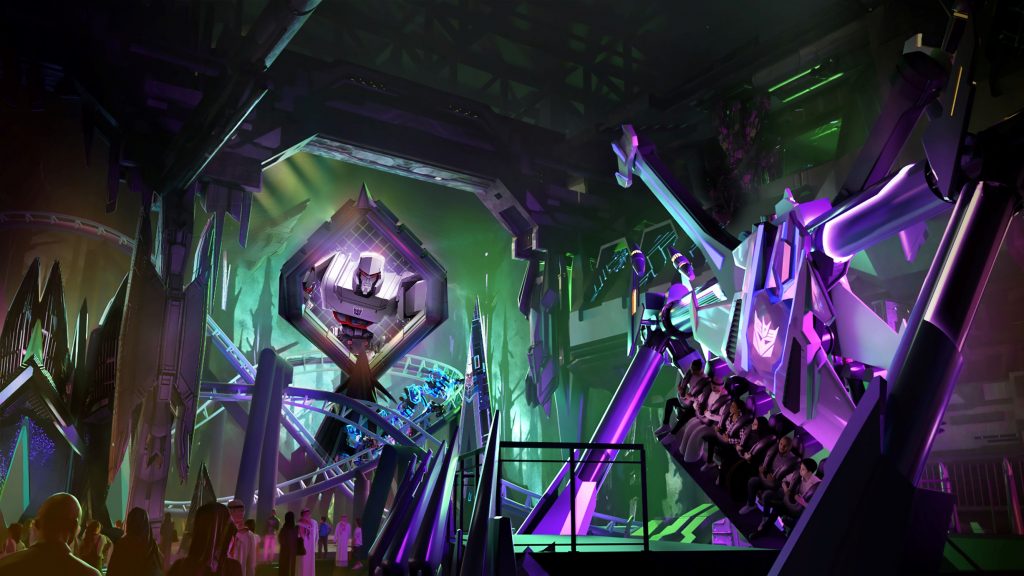 ---
In the first image above, it appears an Axis roller coaster is in the background, signaling this 2026 theme park may receive the first! The park is currently under construction, as seen below.
"Spanning over 10,000 square meters, the Transformers attraction will open at SEVEN's entertainment destination in the Al Hamra district of Riyadh, with two additional attractions set to open at other SEVEN's entertainment destinations. The Transformers ride-based attractions will feature thrilling state-of-the-art rides and captivating environments that will have guests fully immersed in the action-packed world of the iconic brand."