The evil Decepticons are coming to Universal Studios Florida this summer after already defending the realm of Universal Studios Hollywood. The new ride is going to bring in a whole new slew of merchandise and fun. Transformers merchandise already hit the shelves at Universal Studios and within Citywalk in select areas. With the grand opening of Transformers coming later this year, Universal Orlando is getting fans excited with a brand new store, which made it's world premiere today!
Universal has been working rapidly to get Transformers complete for the grand opening this summer. Over the last couple of weeks, we've been seeing a lot of external work to the building, including decals and more. It seems that Universal is wrapping up external work as they've just opened a brand new shop dedicated to Transformers merchandise – the Transformers Supply Vault.
Take a walk through the Supply Vault in our new video!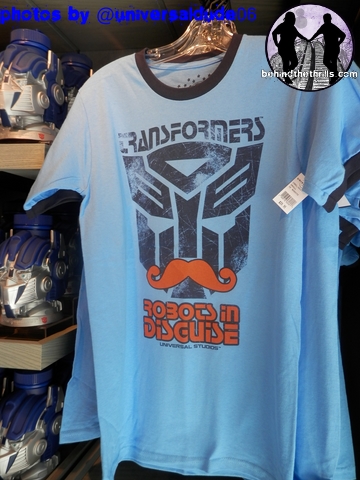 The Vault offers a wide variety of merchandise from t-shirts, to mugs, and more.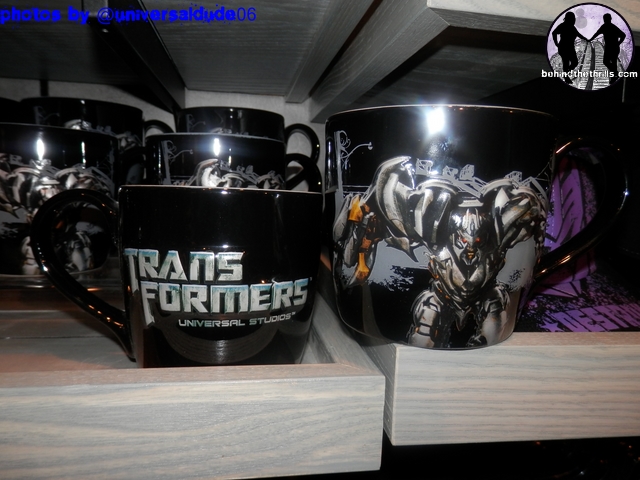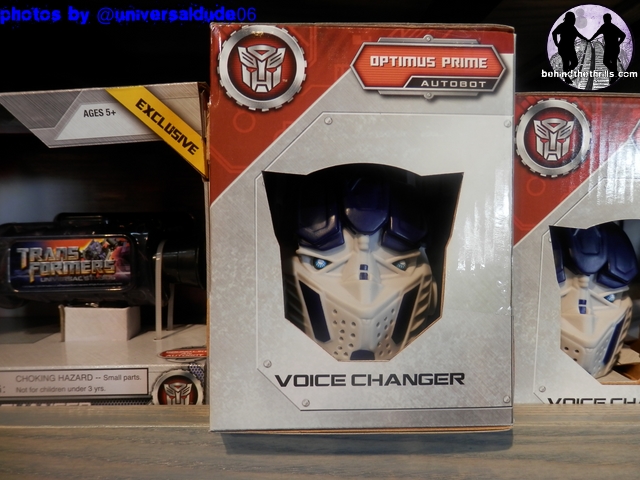 In addition to offering souvenirs and collectibles, the Supply Vault is also an extension of the attraction. You can see videos, and all kinds of themeing from the ride bleeding over to the Vault. Plus, who doesn't love Vault?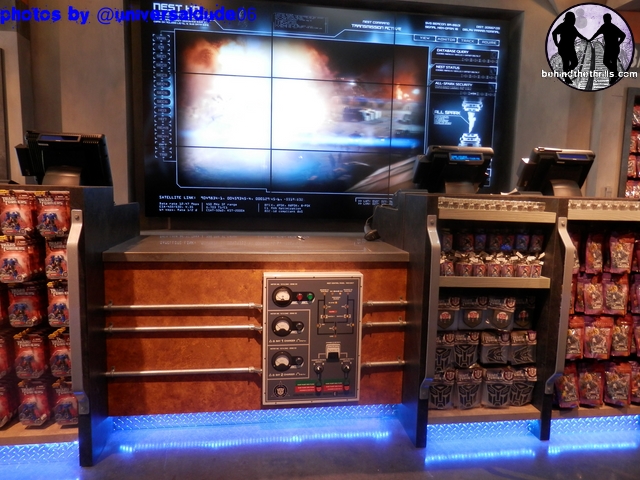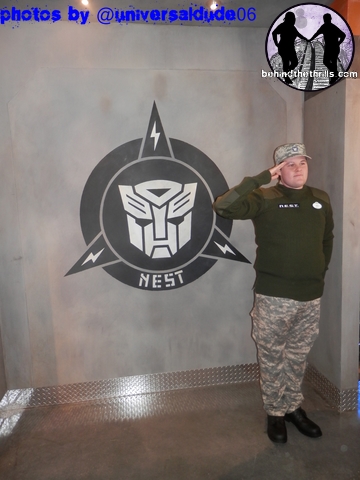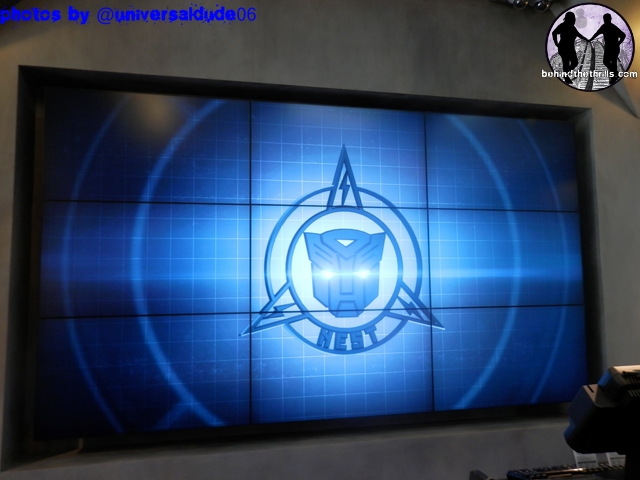 Check out even more from the Supply Vault
When Transformers was announced, Universal Orlando announced they would have meet and greets with some of the characters from Transformers at Universal Studios. No timeline was given when the attraction was announced in November of last year. However, there have been rumors floating around as of this morning that Transformers will be meeting and greeting with guests today.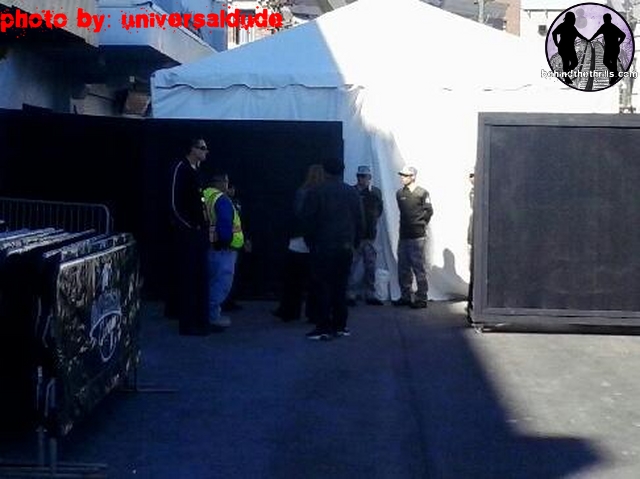 It seems that Universal might be getting ready to host some sort of special event that may be related to Transformers. We're also thinking that this is where they could be keeping the team members who will be dressed as Transformers.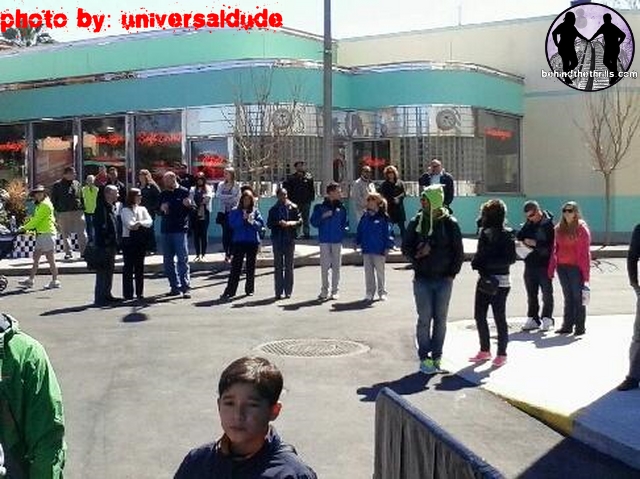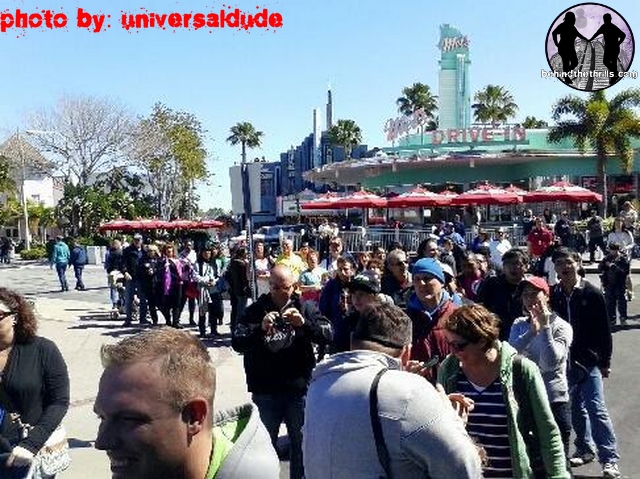 Team Members were seen waiting in the streets today outside of Mel's Dine In near Transformers. Guests have also started to gather to meet with Transformers.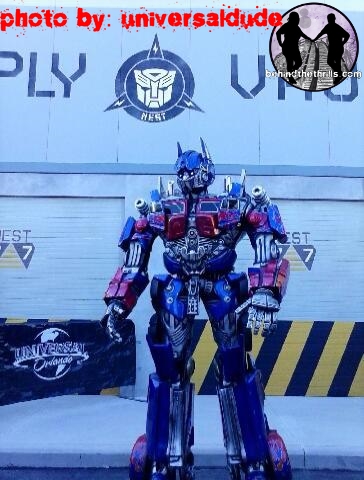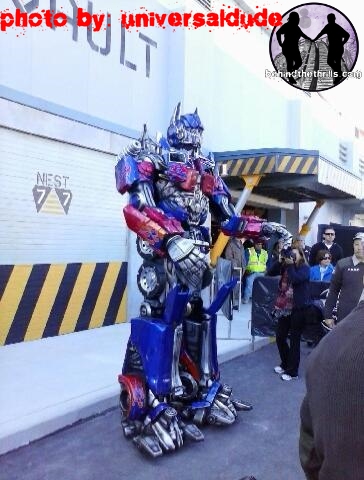 Guests could meet Optimus Prime or Bumblebee today outside of the Supply Vault. Optimus will even say select phrases, all pre-recorded, which brings a little bit of interactivity to costumed characters at Universal Orlando.
Several costumed characters, like the Simpsons characters for example, won't speak, but characters like Popeye,Betty Boop and Marilyn Monroe  who are not so much people in full body costumes as they are people dressed up, have full conversations.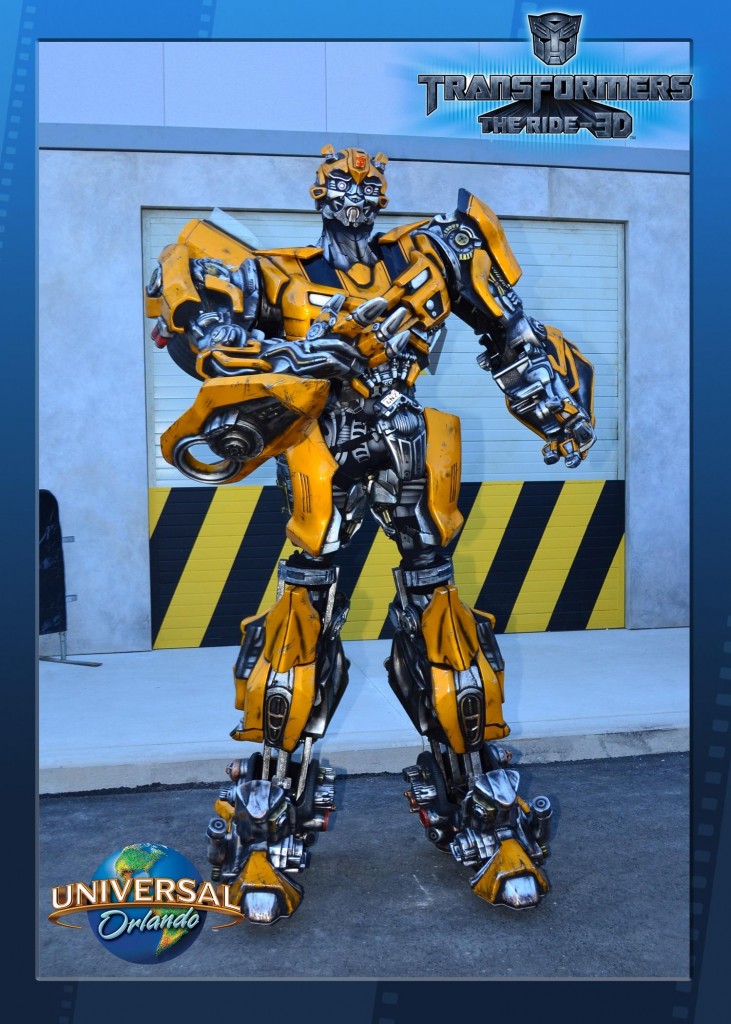 Your photo op picture from Universal will have the Transformers and Universal Orlando logo on them.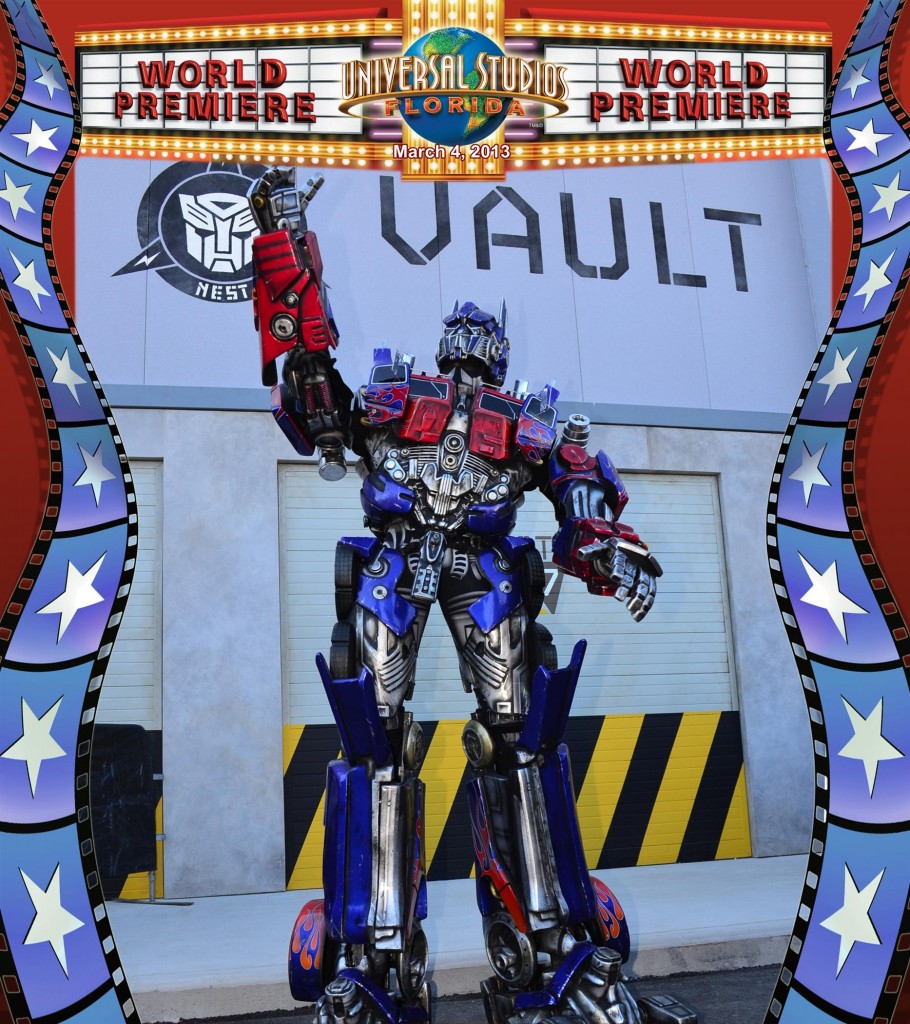 Here is a first look at all the "World Premiere photos" that guests can purchase provided to us by @UniversalDude06(follow him on twitter!)

Construction continues on the main building, with crews being less visible than they have been for the past year.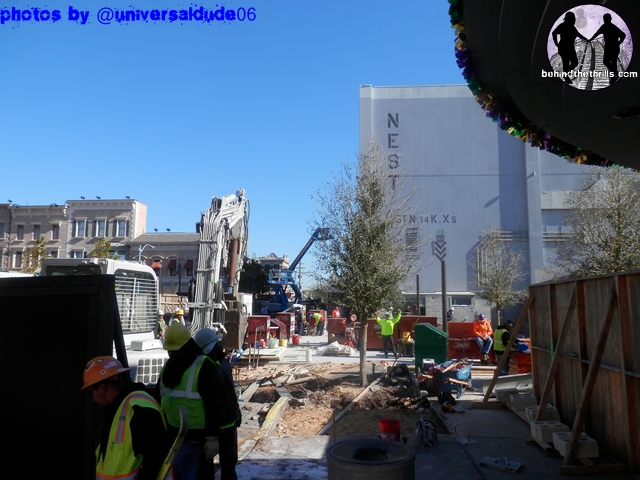 Many speculate that with the opening of the gift shop, that the attraction is just a manner of weeks away. After all, Despicable Me's "Super Silly Stuff" opened just about 23 days before the attraction.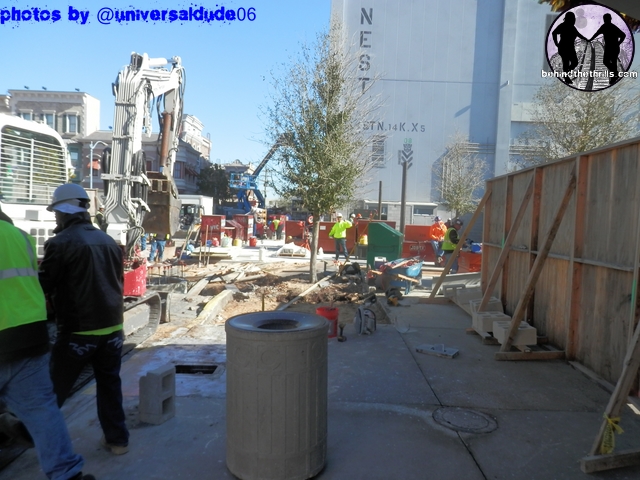 While it's very possible that the attraction could open sooner than the "summer" date that Universal announced, it's very unlikely. A lot of work is still being done to the outside, and the inside crews can still be seen coming and going many hours of the day.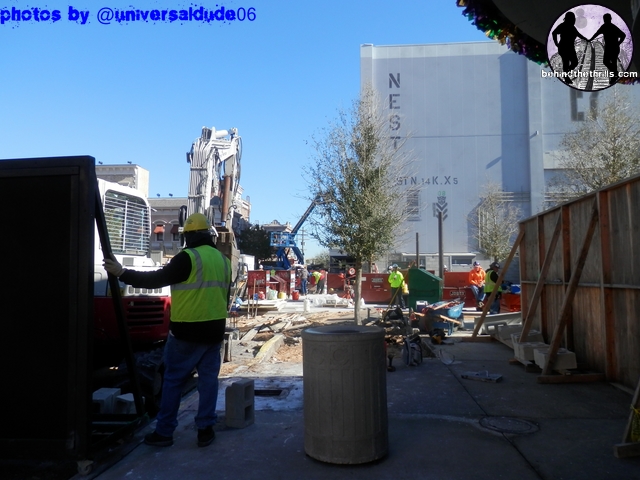 Again, we don't know for sure, but judging by the work…it's unlikely it will be anytime before Memorial Day (at the earliest). Still, stay tuned for more from Universal as we hear it.
Transformers is a 3D attraction that gives you a front seat view of the battle between the Decepticons and Autobots.
For more information about Universal Orlando, visit the official website by clicking here.