With permits filed for Busch Gardens Williamsburg's new attraction coming in 2011, it's got us all curious as to where the attraction is going to go. Different rumors are swirling around of where this new attraction is going to be built. According to our friends over at BGWFans, Katapult is going to be moved (yet again), as markings have been sighted around and underneath the ground. However, according to our sources, the old station area for the Big Bad Wolf is a prime location for this new drop tower to be errected.
Busch Gardens Williamsburg is currently doing land surveying in the station area where Wolf once stood.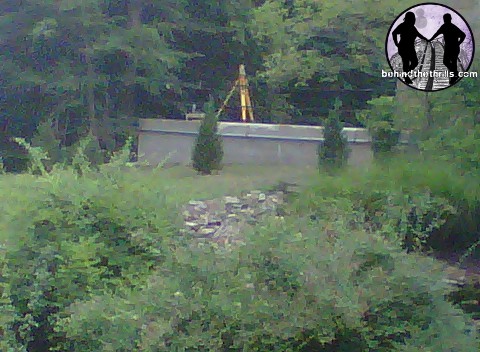 Picture by @tazshu on Twitter.
It's apparent that something is going on in the area where Wolf once stood, possibly taking measurements for the new drop tower. It's very well possible the Katapult will be moved back to accommodate (rumor thanks to BGWFans) a larger pathway or will be moved to where Wolf was once located.