Beginning tomorrow, May 10th, Universal Orlando will be opening a brand new lounge for guests who purchase their multi-day tickets or Annual Passes with their American Express credit card at the front gate or online.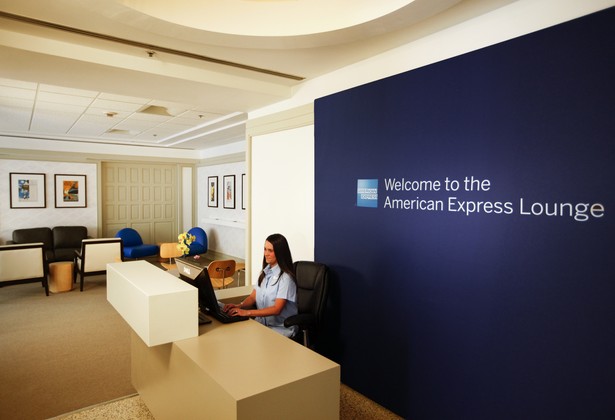 Guests who purchase their tickets with the American Express card on or after May 10, 2011, will be able to enjoy several amenities within the lounge during their visit to Universal Studios. Be sure you have your American Express card and receipt or online confirmation of your purchase with you when you try to visit the lounge.
The lounge will be open seven days a week and staffed with concierge to assist guests in making dining reservations and provide guests with information about special American Express offers through out the park.
The lounge is located across Shrek's Ye Olde Souvenir Shop near the Music Plaza.
On top of that, the lounge will offer guests a place to relax in the air conditioning while they are provided with complimentary beverages, light refreshments, and a charging station for cameras and cell phones.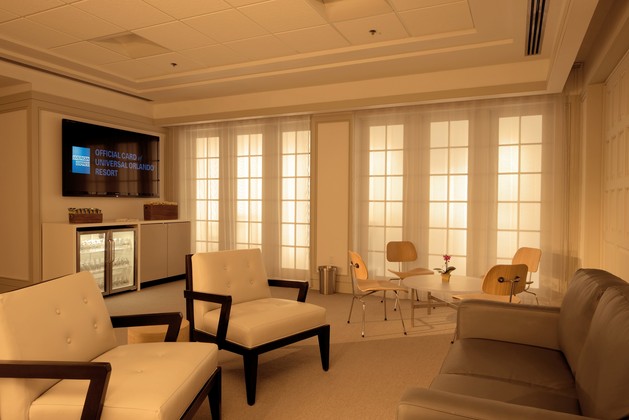 "We are thrilled to be able to offer even more benefits to our guests through the amenities at the American Express Lounge," said Bill Davis, President of Universal Orlando Resort. "It's the perfect complement to the world-class theme park thrills we offer at Universal Orlando."
American Express has been the official card sponsor of Universal Orlando for the last three years now. For more information about Universal Orlando, click here to visit their official website.