Hollywood Drive-In construction and Christmas decorations at Islands of Adventure are both really coming along. More and more rock-work has gone into the monstrous space-worm looking thing and pathways are beginning to be poured as well. Universal announced an opening date of early 2012 and the 36-hole course seems to be very on track for an opening.. soon.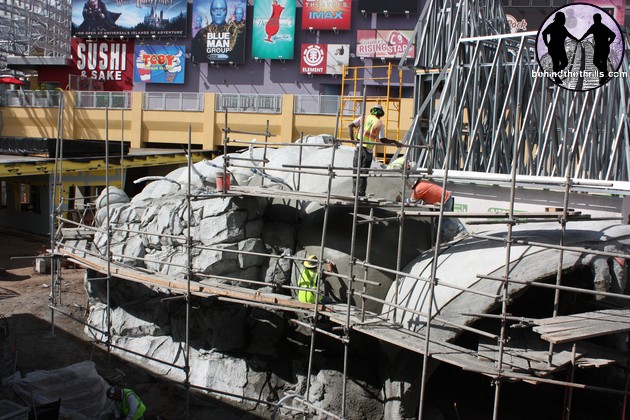 Check out the photos of our latest construction update from a few days ago.
[flickr-gallery mode="photoset" photoset="72157628087064608″]
Christmas decorations started going up a few weeks ago at Islands of Adventure. It seems the decorations not only go up earlier and earlier every year at Walmart, but it seems like they've gone up earlier this year than they did last year. The park continues to set up more Christmas decorations.
Christmas events at Islands of Adventure and Universal Studios will begin on December 3rd and run daily through January 1st.
[flickr-gallery mode="photoset" photoset="72157628087023584″]
For more information about Universal Orlando, visit the http://universalorlando.com.