Warner Bros released an app for both the iPhone and Android for Harry Potter fans. Forget sitting at home and watching the movies! You can download the films or stream previews of them from your device and watch them where ever you go.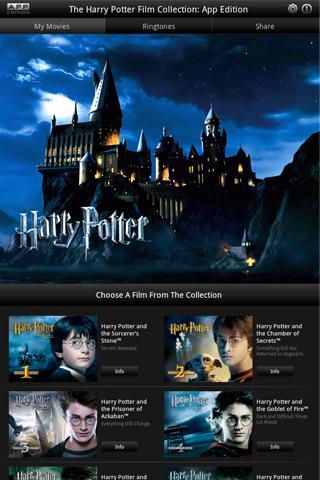 The app is available for both the iPhone and Android devices for free on iTunes or in the Android Market. Once you download the app, you can then buy the movies (years 1-6 and year 7 part 2) and watch them on the go. Once you purchase the movies, you can also get access to exclusive material, including over 100 extra videos, special features, deleted scenes, and lots more. It even includes more than 200 photos of movie scenes, production stills, and more.
This is great for Harry Potter fans who have the latest devices or devices with the latest hardware. iTunes is requiring iOS 4.0 and up, while Android requires 3.1 (Honeycomb) and up.