Universal announced they would be hosting a web-cast, set to happen today, to announce more about the Despicable Me Ride, the upgrades to the Amazing Adventures of Spiderman, and other "new and exciting entertainment experiences" that would be taking place in 2012.
You can listen to a full audio-only version of today's webcast below if you'd like to hear the news for yourself.
Minion Mayhem (Despicable Me Ride)
We already knew we would be transformed into Minions and see iconic locations including Gru's home and labratory, and be able to participate in an interactive minion-inspired dance party.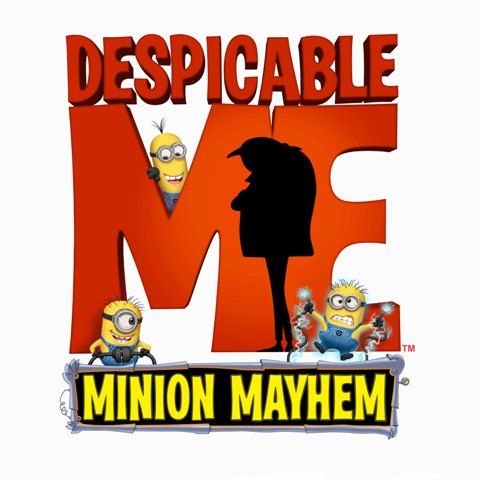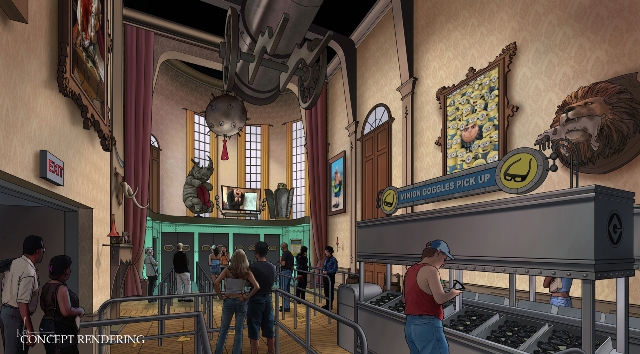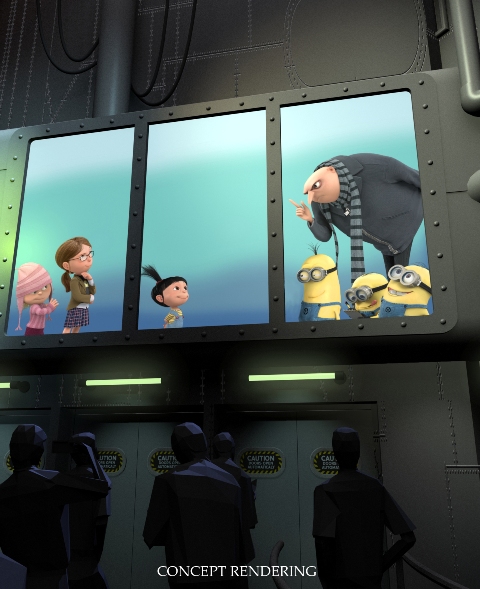 Universal announced the official name for the Despicable Me Ride, Minion Mayhem, and that it would be ready to open sometime this summer at Universal Studios Florida.
Here's a screen cap from the ride's animation we were able to preview during today's webcast. This is not a final rendering of the ride, but gives you a general idea of what the ride might look like when it's completed.
The film for the movie will feature the same voices from the actors that originally made the Despicable Me movie.
httpvh://www.youtube.com/watch?v=JIvXlrh1TJU
Spiderman Enhancements
We've known Spiderman is getting enhancements with new 4K HD, the sharpest High Definition picture out there. Some scenes have already been upgraded and it looks great. Check out the clarity of scene 1 below:
httpvh://www.youtube.com/watch?v=5dfgO_MXzSU
The enhancements to Spiderman will be ready by March, so keep your eyes sharp! The new animation will feature Stan Lee somewhere in the attraction, but it will be up to you to find.
Lagoon Show: "Universal Cinematic Spectaculr 100 Years of Movie Memories"
This year celebrates 100 years of Universal's Films. Universal films will be projected onto cutting edge waterfall screens. The screens will be surrounded by pyro technics and water fountains that will soar more than 100 feet into the air. The show can be watched from everywhere around the lagoon.
The new show will begin in Spring, run once nightly through the summer and on select nights until the end of the year.
The show will be narrated by none other than Morgan Freeman! The show will feature heroes, horror, laughter, good vs evil, and laughter.
Parade: "The Universal Superstar Parade"
Coming this Spring is a brand new parade to Universal Studios. The parade is an immersive, moving show that will feature Dora the Explorer, Despicable Me, Sponge Bob Squarepants, and Hop. The parade will feature energetic performers, larger than life floats, and state of the art technology.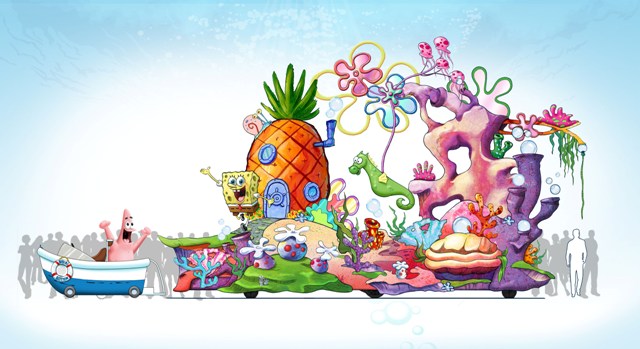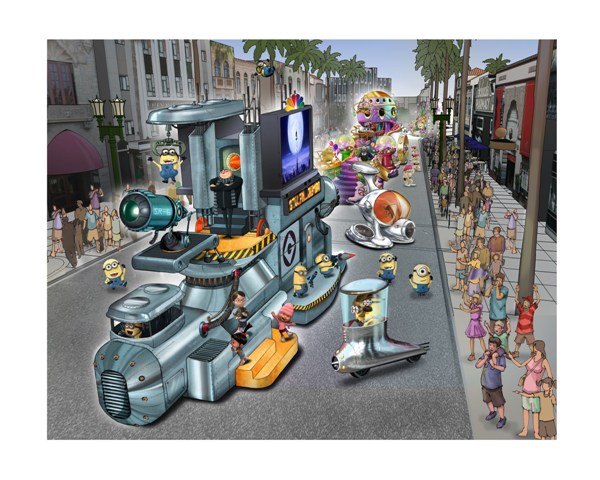 The parade will be held once per day, but each group of characters will hold a performance through out the day.
There will also be a brand new Nickeloden Shopping Experience that will feature Sponge Bob and his friends. Guests will also be able to get their photo with Sponge Bob here!
Blue Man Group
Blue Man will feature a brand new show on February 9th that will take everything that is loved about the show to an entirely new level. It will feature an interactive party. New experiences will be combined will breath taking, new experiences.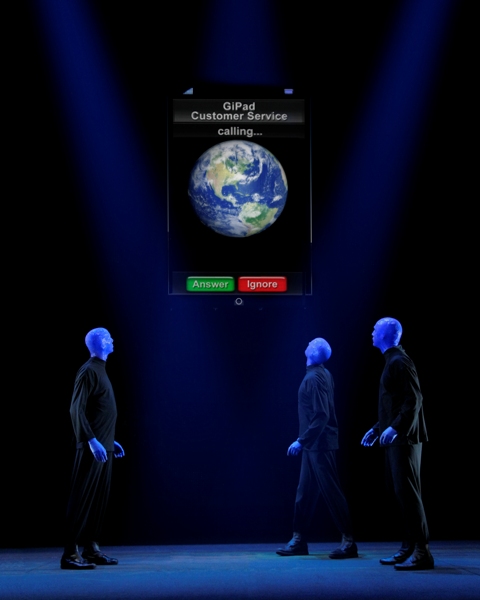 Here's a video from our sneak preview of Blue Man:
httpvh://www.youtube.com/watch?v=T_xvxbfaxVs
Hollywood Drive-In Mini Golf
Universal Orlando's new Mini Golf  experience that was announced earlier last year will be opening next month at Citywalk. The course is made up of two 18 hole mini golf course, one themed to haunts and aliens!
Wet & Wild
Ready for this Summer at Wet & Wild will be a new interactive wet play area. The new area will feature 15 water slides and more than  100 soakers. It will be the most elaborate and interactive water play area in Florida.
Here's a few screen caps from today's announcement:
[flickr-gallery mode="photoset" photoset="72157629027395209″]
Have a question? Ask us! For more information about Universal Orlando Resort and all the new, exciting entertainment experiences coming in 2012, visit http://universalorlando.com.