I recently read a Disney fan who didn't get why everyone went nuts when the Avengers "Assembled" in the recent movie trailer. How do you explain that to someone who isn't a comic book fan, let alone a Disney fan? Could you equate it to the original Tiki Room coming back? How about if they did the original voices of Walt's nephews for Huey, Dewey and Louie? I really don't know the Disney equivalent of that level of geeky excitement. Regardless, as part of the massive merchandising, there seems no better place to showcase some really cool figures than Marvel Super Hero Island at Universal Orlando.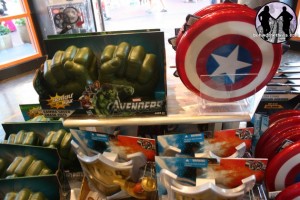 Hulk Hands, Shields, and Thor's Sword? All kinds of cool stuff to make everyone froth at the mouth for some superhero hype.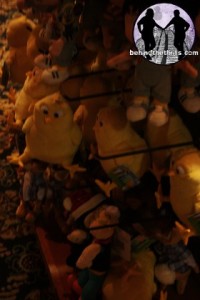 Elsewhere in the park, Despicable Me and Hop merchandise is hitting the shelves in full force. I get Despicable Me, but Hop? I know the DVD comes out this month, and we're going to get a Hop float in the new parade, but could we be also seeing the return of the Hop show?
More Merchandise:

Speaking of Marvel, I finally was able to check out the New Spiderman.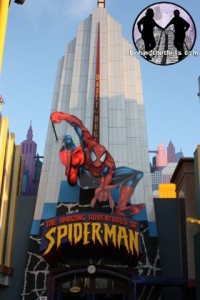 Short review-It's good. The 3D is very rich and detailed. I loved the new footage more than I thought I would. It's a step up. Downside is that there are some very fun and nerdy things that they took out…such as, did you know that the Statue of Liberty's Torch was originally a penis? Also at the very end of the ride Doc Ock used to let out a "F&*@ YOU SPIDERMAN!"…used to. You had to be sitting in the last row, and know to be listening for it. But that is gone…again great upgrade though.

Over at Studios, Minion Mayhem is coming along. It would really be nice to catch the doors open or something. I would love to see what else is happening inside!

Finally over in Citywalk, is it just me, or have they taken out half the steps that used to take you down to the water? It seems that they have a huge construction wall, and half those stairs are gone.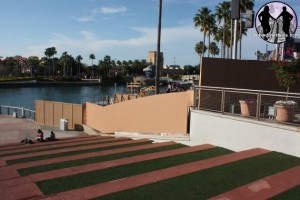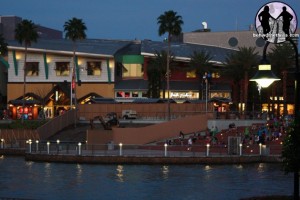 Any idea what could be happening here? It looks almost like they are extending the docks…but why would they need to do that unless they were adding another hotel, or more boat service? Could they be offering some special VIP boat service from the hotels that you pay for? I bet PR really hates the nerds like me who come up with this stuff. Regardless of the reason, half those stairs are gone.
For more information about Universal Orlando,including tickets, visit the official website!