Busch Gardens Williamsburg is gearing up for the 2012 season. Pass member previews for the park are next Saturday, and the park will be opening for the 2012 season the following weekend. With Verbolten opening this year, Busch Gardens has updated their maps to feature the brand new attraction.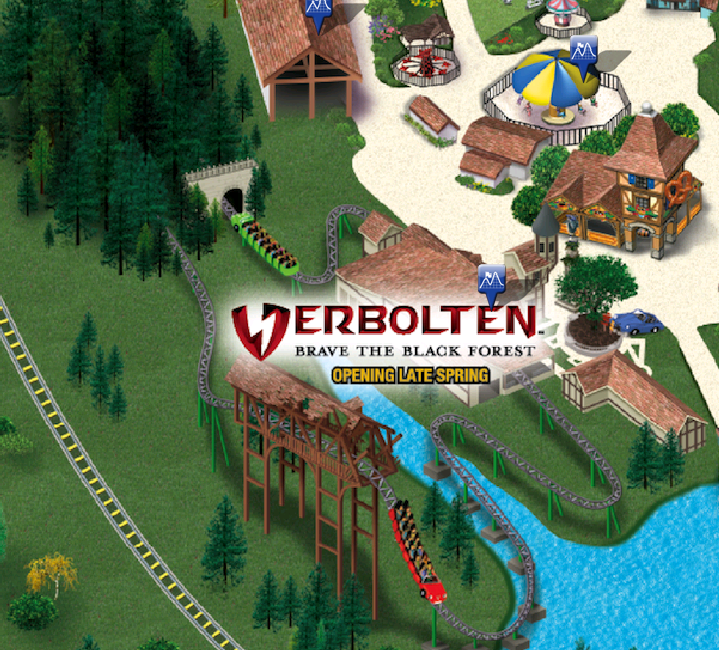 Thanks to BGWFans for the tip on the map being posted. Unfortunately nothing official has been released from the park yet, so the image above is just a snippet from the iPhone application. The park has released an update for the Williamsburg park, so before you head out to the park next weekend, be sure to download the new update. I am assuming the park has updated their application with new information about the park, including the new map, information about the new show, and information about Verbolten.
The application is perfect for a day at the park, and best of all, it's free! If you have an iPhone or Android based device, be sure to download this application. Click here to download it for your iPhone or here to download it for your Android device.
For more information about Busch Gardens Williamsburg, visit http://buschgardens.com/va.