Just to the right of the huge Transformers Facade lies a smaller more quaint building. This is of coarse the Transformers Supply Vault, official gift shop of Transformers: The Ride 3D.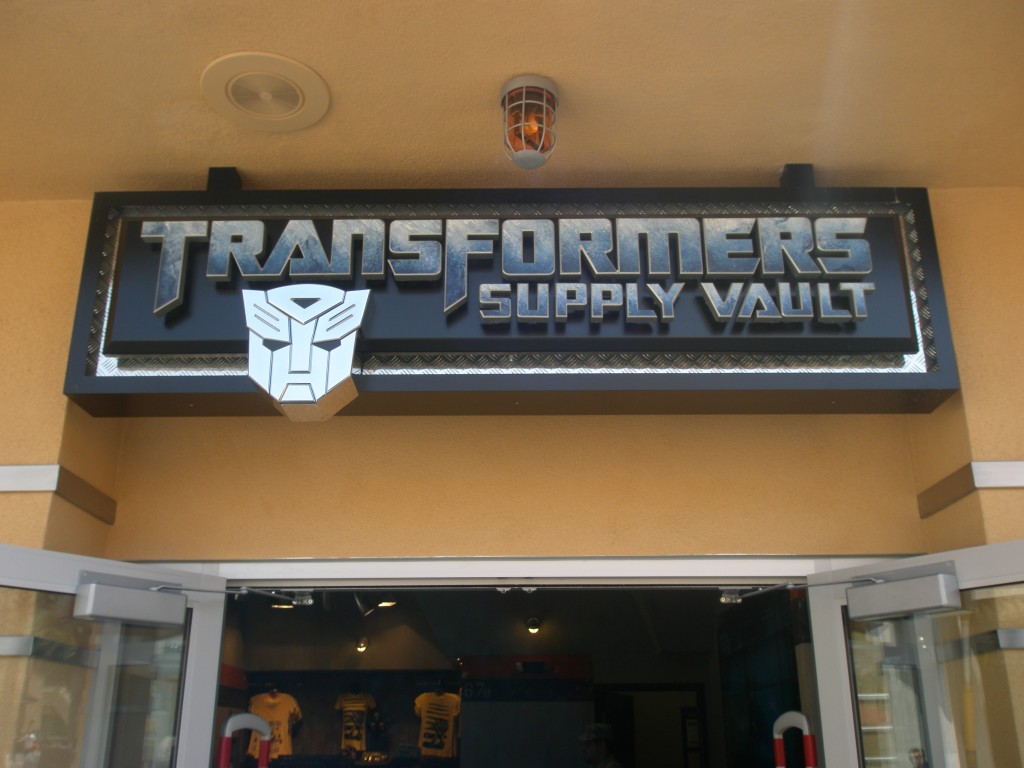 Choose your Alliance, Autobot or Decepticon.
Inside Transformers fans and guests alike will enjoy the huge amount of thematic detail placed into this small shop.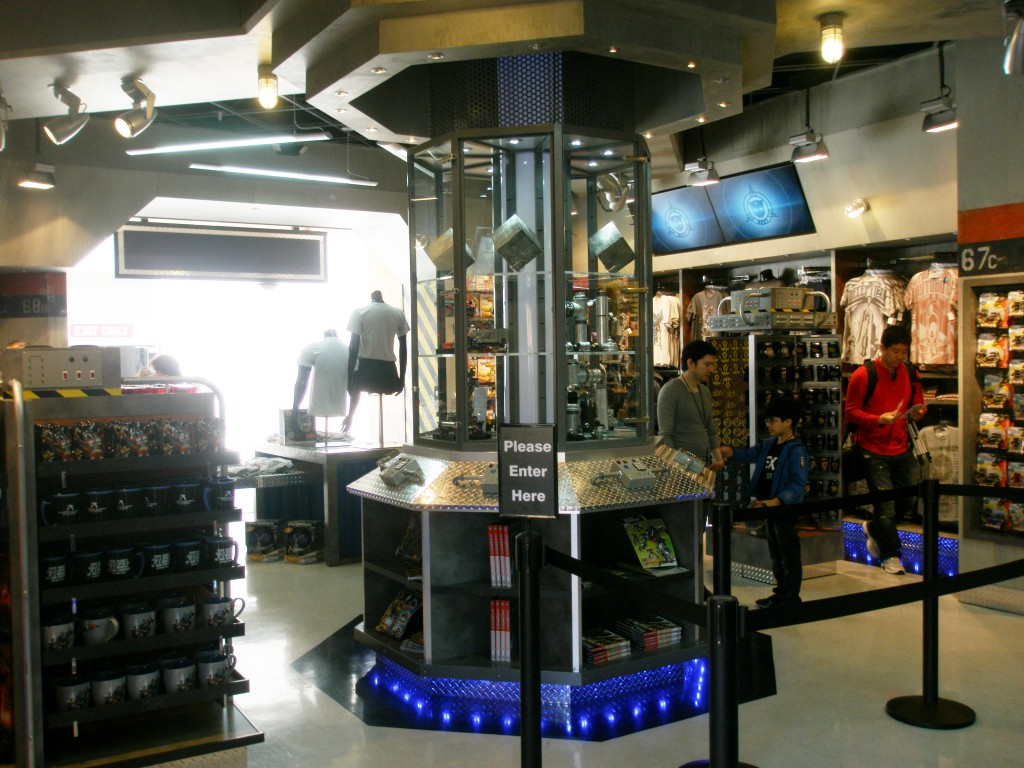 Check out our quick video walk-through!
httpvh://www.youtube.com/watch?v=RJ-8vwQ7000
Collectables ranging from a number of different Transformers continuities can be found, from the original G1 cartoon to the most recent animated series Transformers: Prime.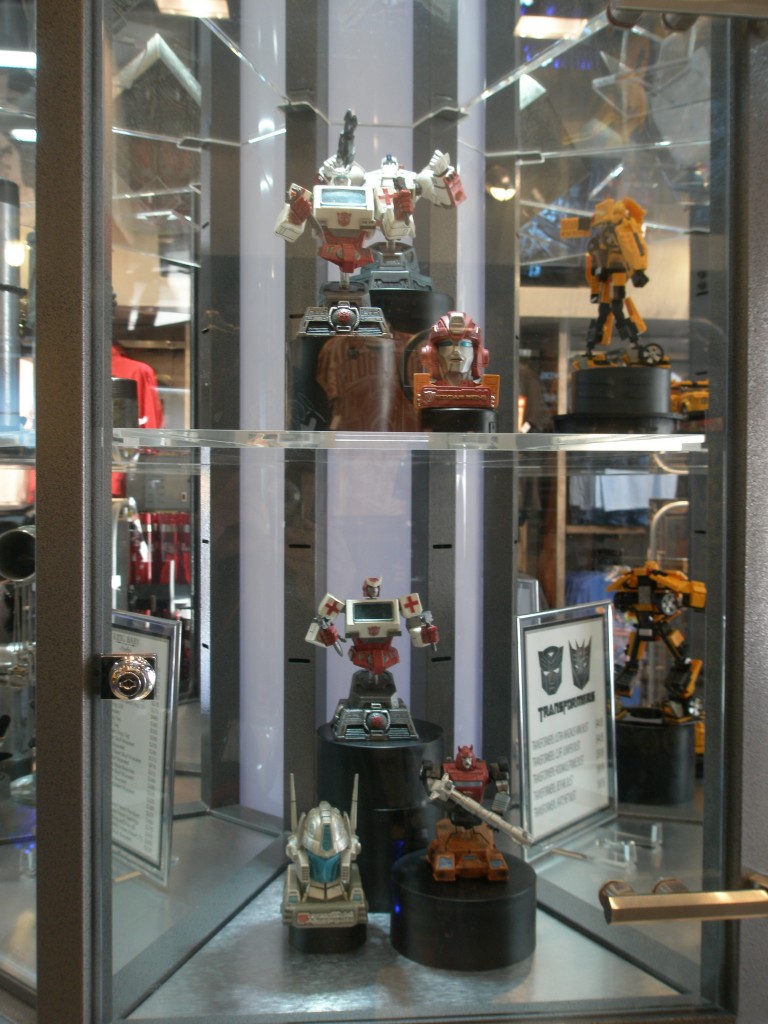 Even Hasbro's brand new building block system KRE-O Transformers, have a strong presence in the store.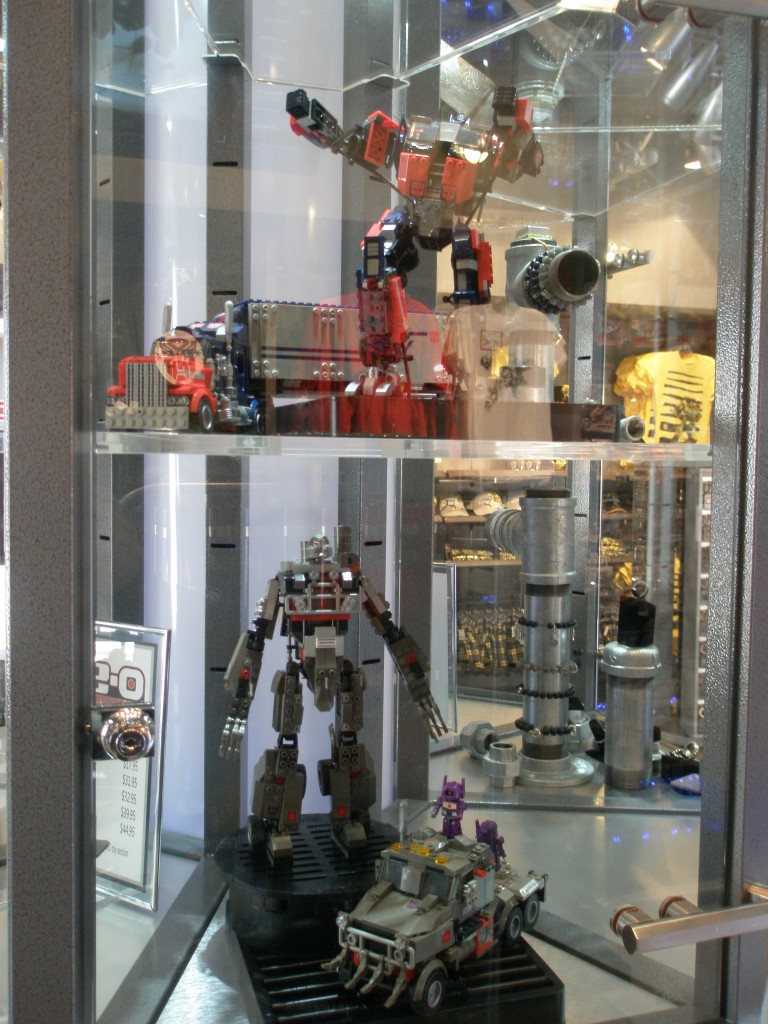 Just behind the main cash register is a huge monitor that plays some of the more exciting clips from the Transformers Movie Trilogy.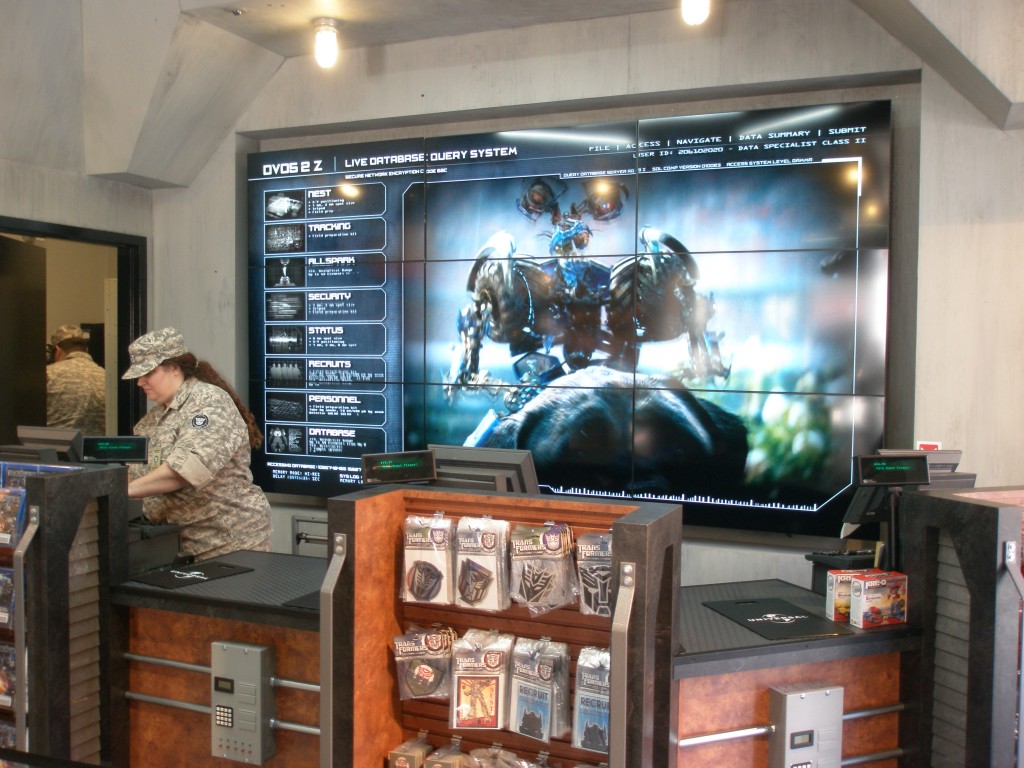 One last look at the gift shop.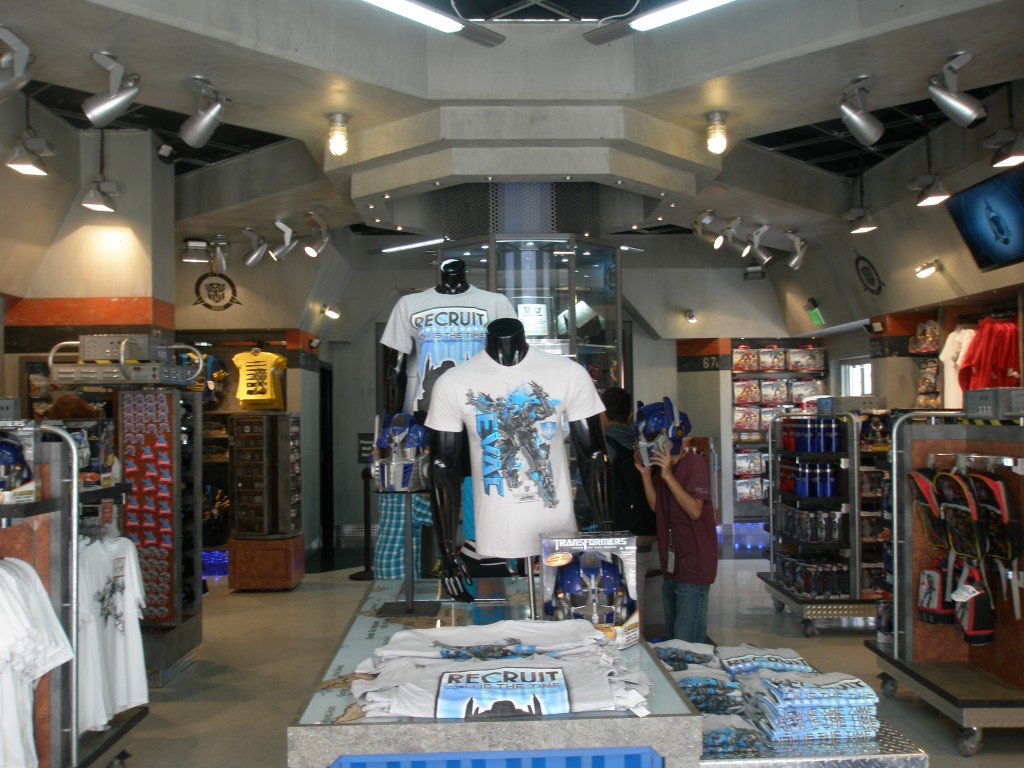 As a Transformers fan and Collector I was very impressed with the quality of merchandise at the Vault. It appealed not only to children and parents but to adult collectors as well who would and will spend hundreds of dollers on TF goodies. I had a difficult time trying not to pull my wallet out and going on a small spree. The toys are more up to date than most local retail stores and there are some great hard to find and exclusive goodies. If your a fan of Transformers the Supply Vault is worth checking out on it's own.
For the latest regarding Transformers: The Ride 3D check back for more updates!
For more information please visit www.UniversalStudiosHollywood.com or the ride's official webpage www.PrepareForBattle.com