Assemble the Minions! They've become the favorite part of the original Despicable Me film. They will most likely have a larger role in the upcoming Despicable Me 2, which is due out in theaters next year. They've even caused a bit of Mayhem at Universal Studios Florida with the opening of their all new attraction, Despicable Me:Minion Mayhem. But apparently that's not enough for the little yellow banana eating, goggle wearing, overall sporting servants of Gru.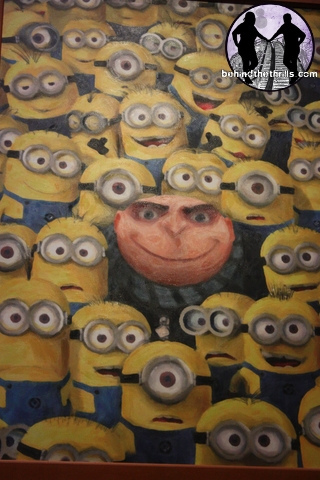 According to Deadline Universal has reached a deal with Illumination Entertainment to bring a stand alone Minion film to theaters in 2014. Despicable Me 2 hits theaters next year, but will center on  Gru and his girls. The Minion story will be a stand alone story, and will feature old favorite characters, but also introduce new characters as well. The script has already been written, and as soon as work on Despicable Me 2 is finished, the crew will move right into Minions. The script is written by Brian Lynch, and Pierre Coffin will direct and Kyle Balda will co-direct. Coffin co-directed the original Despicable Me.
With all that in store for our beloved minions, what does this mean for Despicable Me Minion Mayhem at Universal Orlando? Everything! The ride will become more popular than ever, and could even see a revamping sometime after the Minion film to make it even more Minion-centric. Though, nothing at all has been announced (or even planned), it could be fairly easy to include more Minion adventures in the future, due to the digital 3D film process.
Meanwhile, Despicable Me:Minion Mayhem has received rave reviews and continues to have huge waits during the busy summer season. It uses digital 3D technology, and 4D elements combined with a very entertaining queue and visuals to completely bring the world of the minions to life.
Look for Despicable Me 2 in theaters in 2013, with Minions in 2014.
For more information about Despicable Me:Minion Mayhem, visit the official Universal Orlando website!