Being that it is the 40th Anniversary of Knott's Scary Farm, event planners wanted to have a location where both day-time and haunt guests could see the roots of the event. Thus giving birth the the Haunt Museum, a location of past and more recent artifacts celebrating 4 decades of the biggest and oldest Halloween event.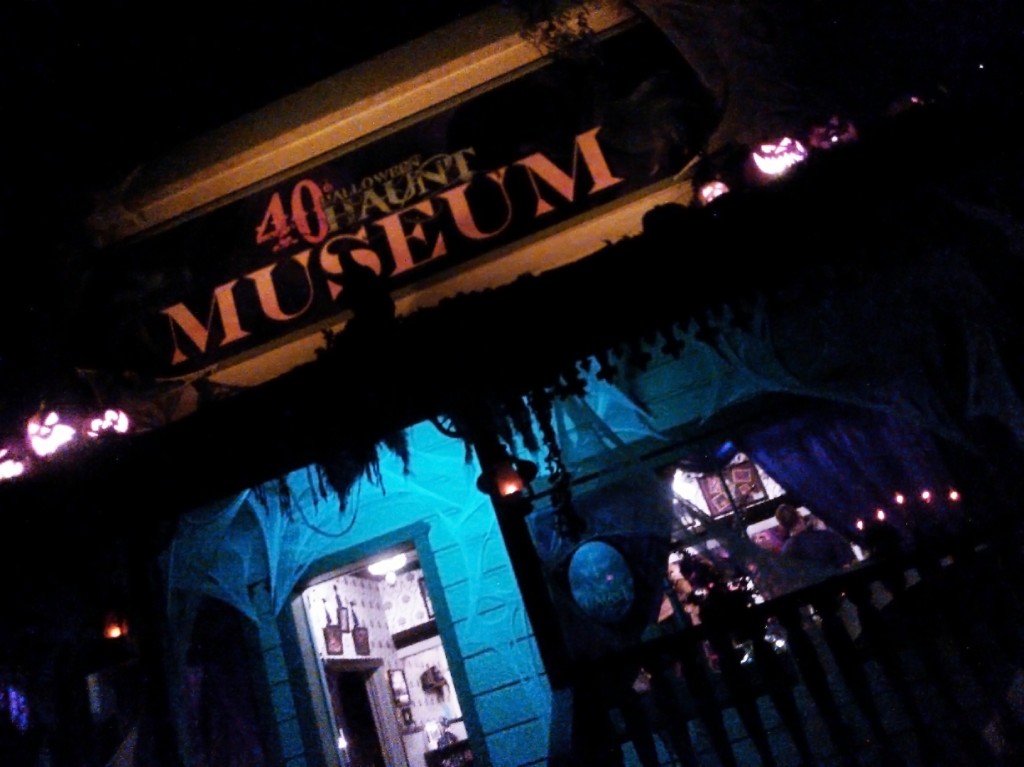 The inside is small but it gives a really great look at past haunt events.
One of Haunt's most popular icons was notably the Crypt Keeper, so there were plenty of references and artifacts from his reign of terror over Halloween Haunt.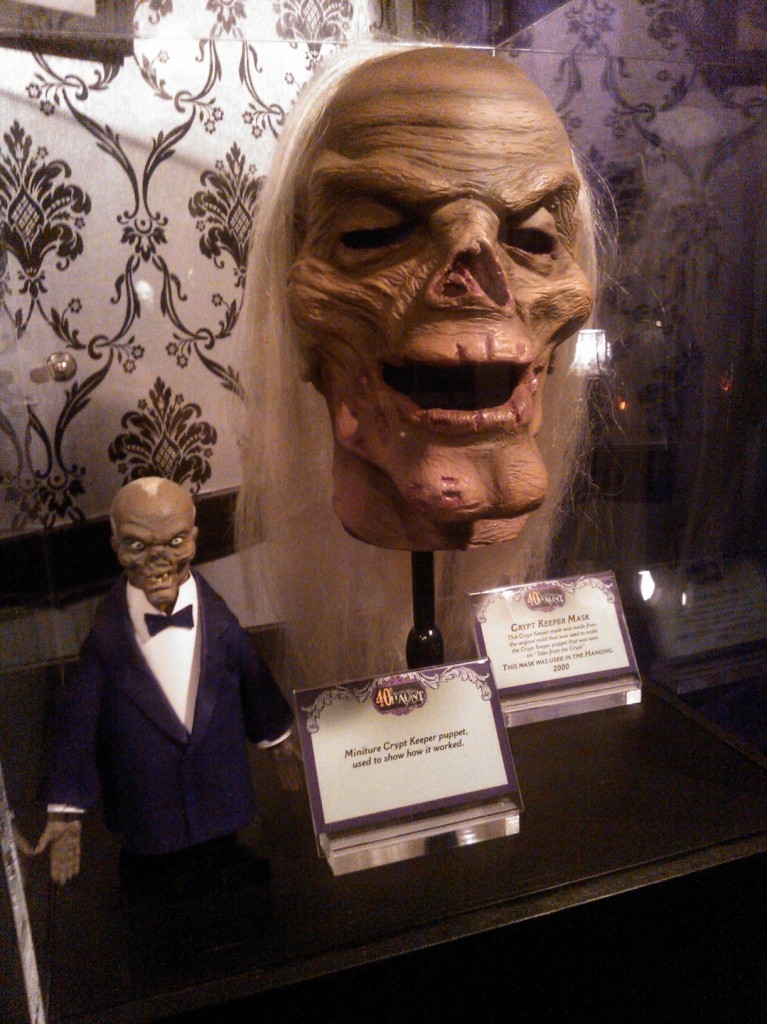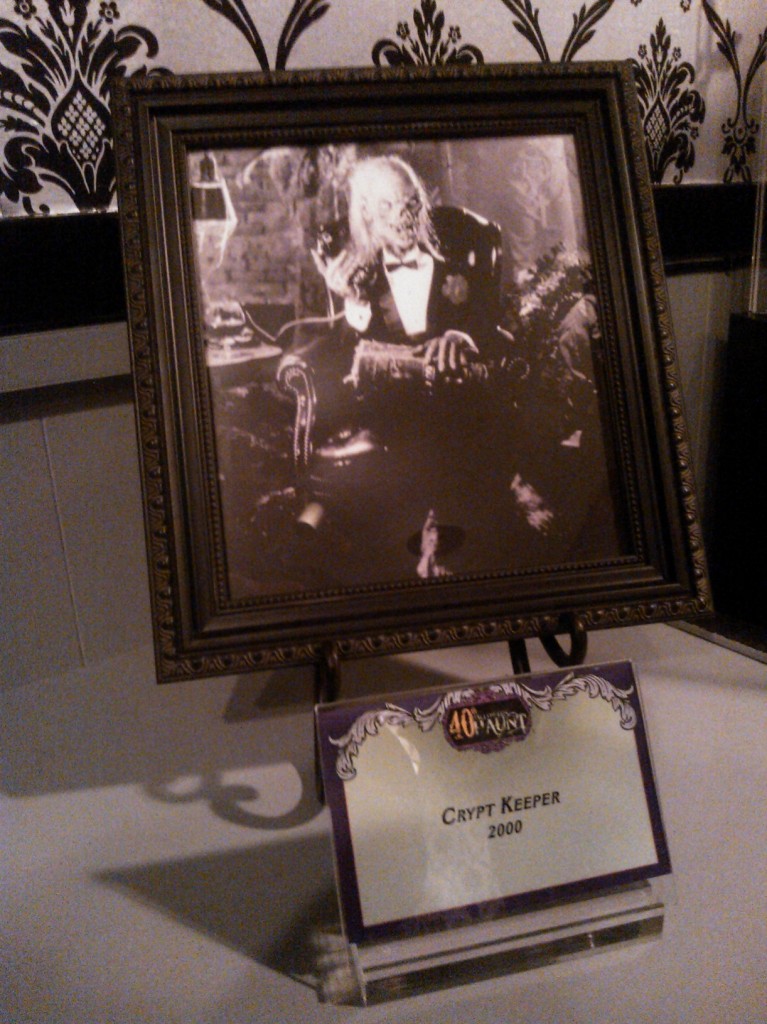 They also had a LCD TV showing videos from past haunts as well as showcasing everything that is new this year.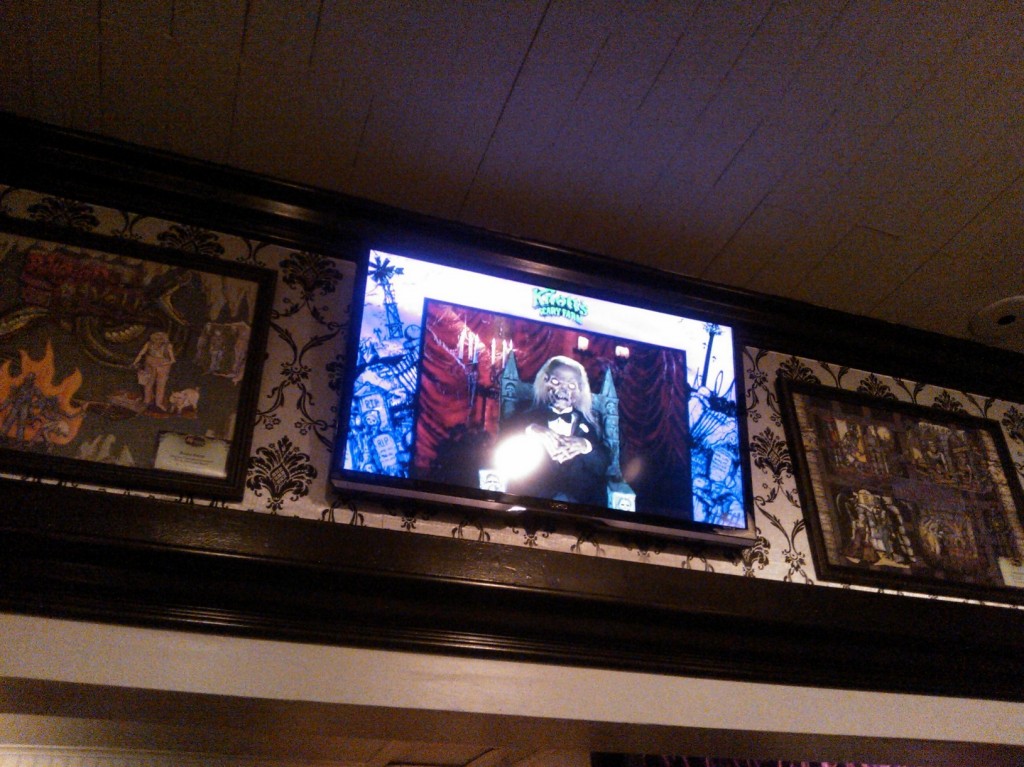 The centerpiece of the museum featured wardrobe from past mazes.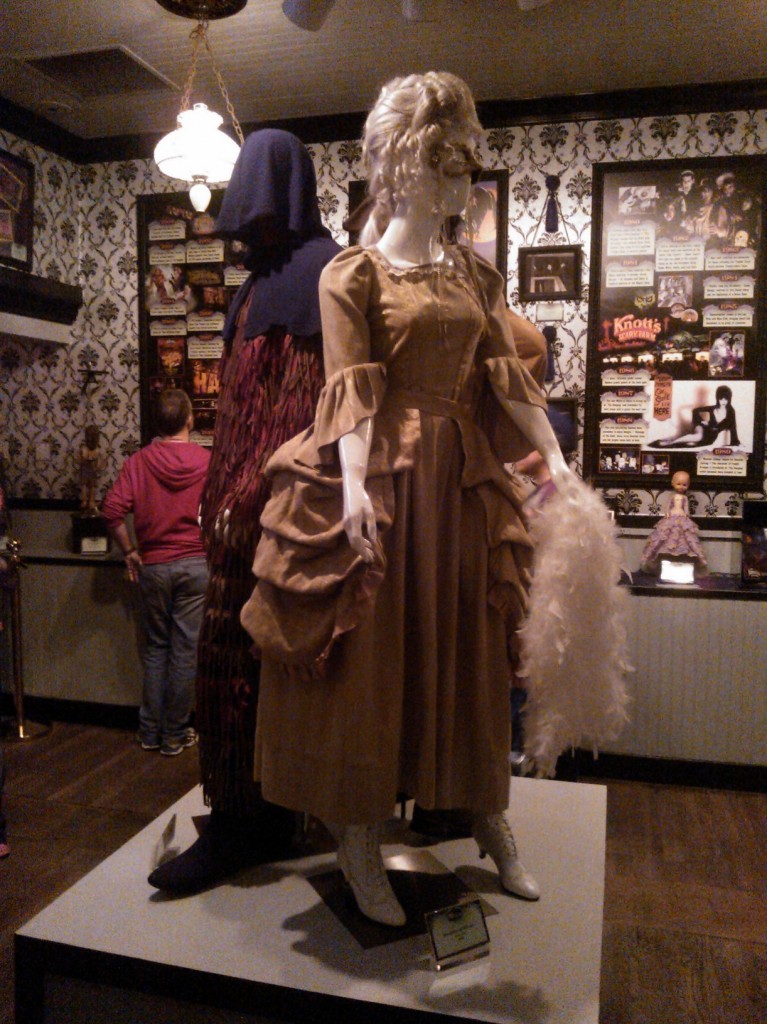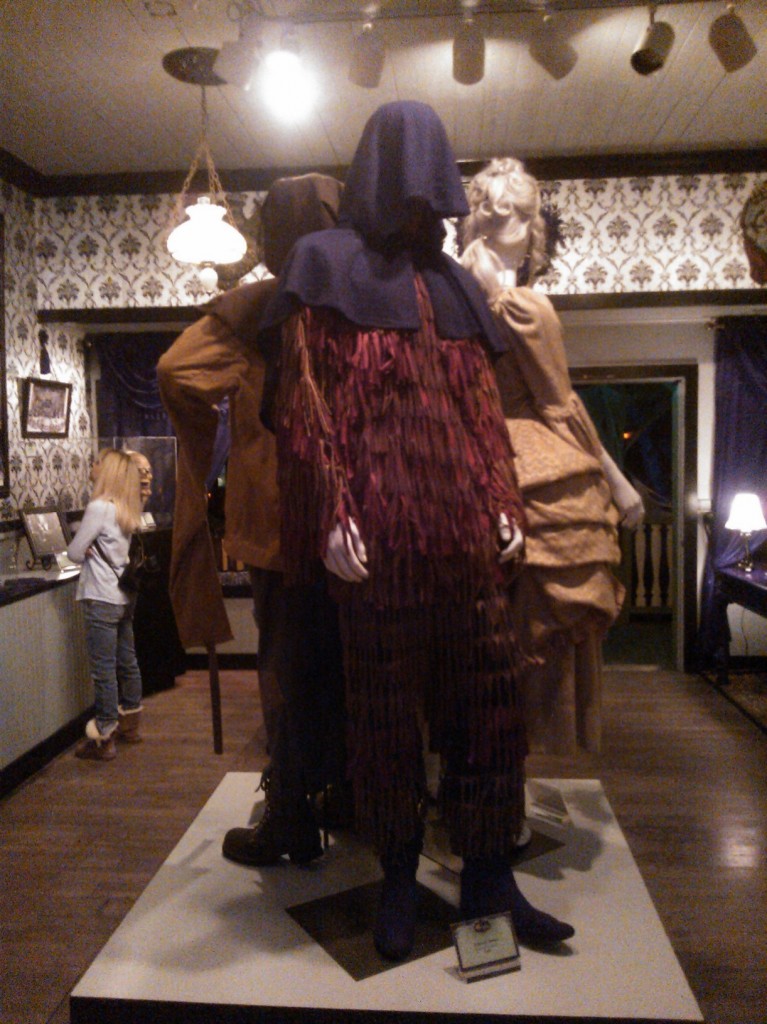 On the outer walls was a time-table of each year telling what was introduced to Haunt each year since 1973.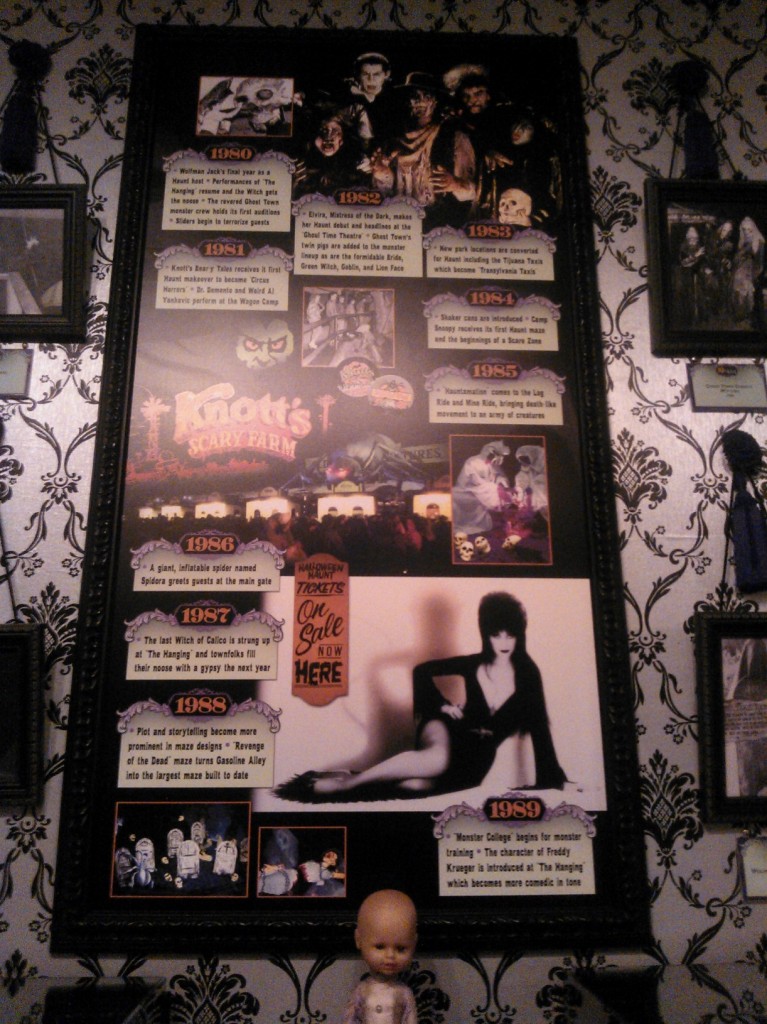 Since Elvira had made her triumphant return to Knott's Haunt, there was no shortage of Elvira anywhere in the Museum.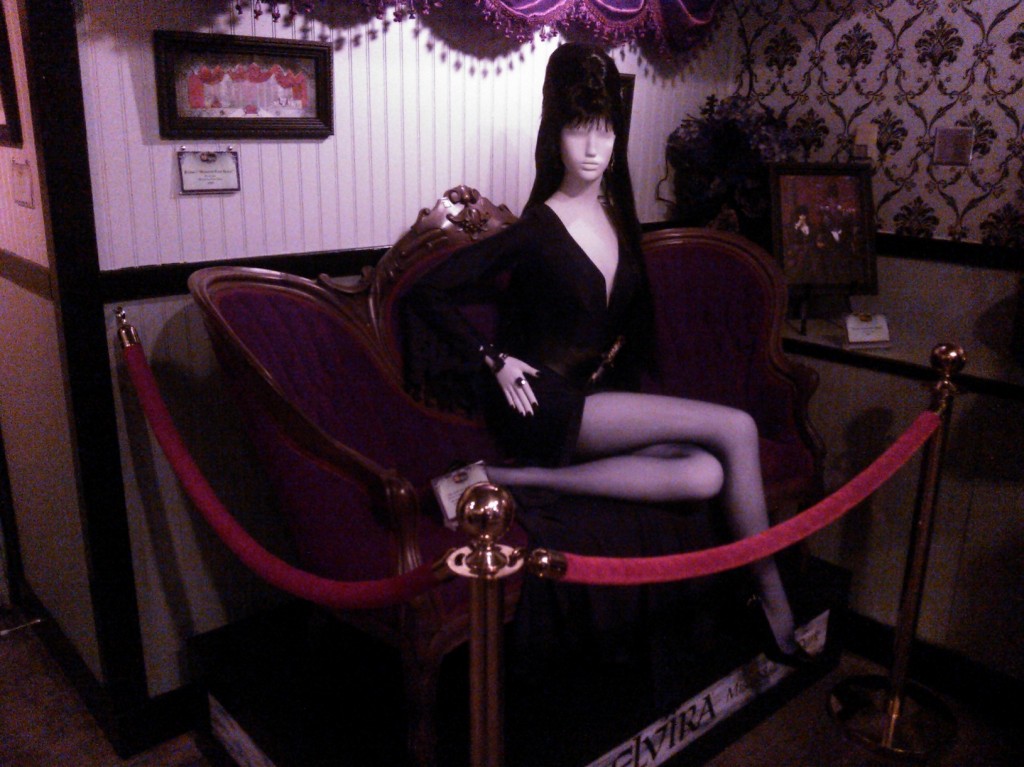 It wouldn't be a theme park destination if there was not an opportunity to buy Merch, this time around the main focus was still on Elvira.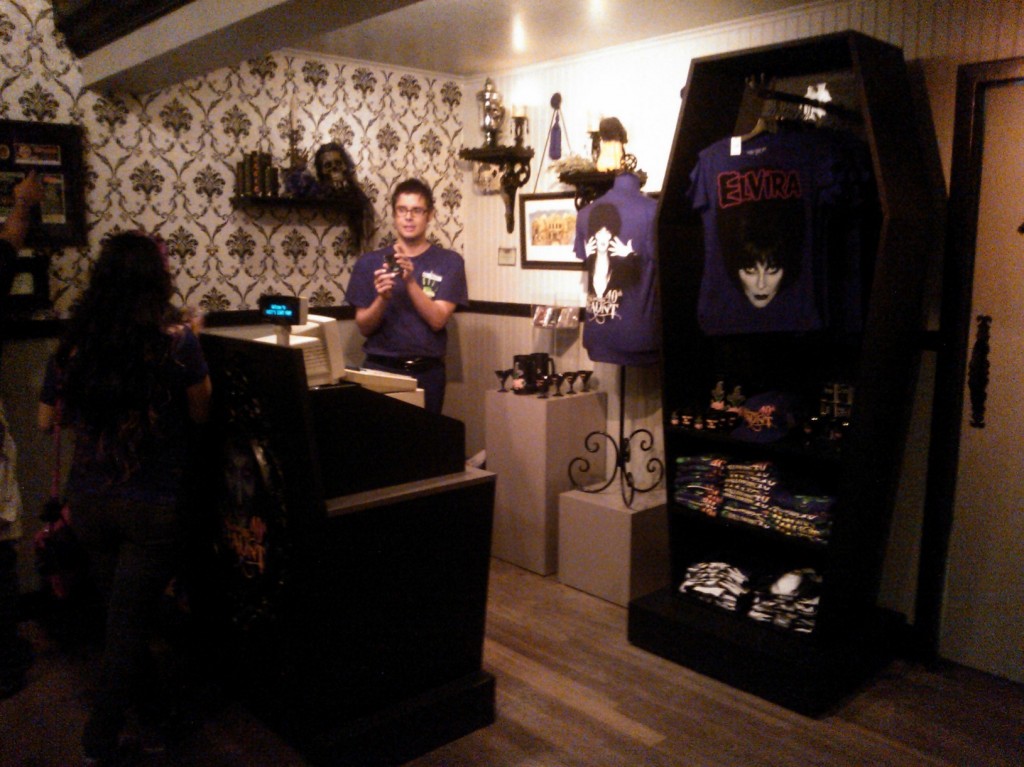 That's it for this quick look at the Haunt Museum at Knott's Scary Farm. If your a fan of any Halloween event and you find yourself at Knott's it's absolutely worth checking out to see how the Halloween-Theme Park revolution started and evolved over the past  40 years.
And be sure to follow us on Twitter @BehindThrills, and Knott's @Knotts
Also visit Knott's Scary Farm's homepage at http://www.knotts.com/haunt2012