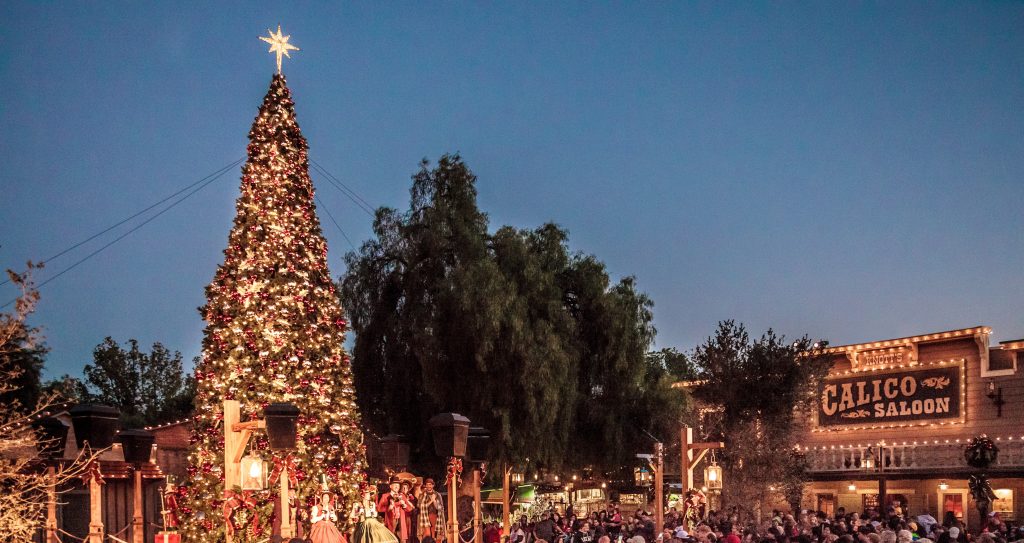 Now through January 2, visitors to Knott's Berry Farm will experience Merry Farm – a complete park transformation into a classic winter wonderland featuring a landscape of thousands of twinkling lights, miles of themed garland, jumbo snowflakes, and a variety of picturesque seasonal settings! We had the opportunity to check out many of the park's offerings on Friday, November 19, and we had a fantastic time. If you are thinking of visiting Knott's this holiday season, DO IT! The park has offerings for all ages, and there's always something new to try or see. Come along with us as we talk about the best things you can find this Christmas at America's first theme park.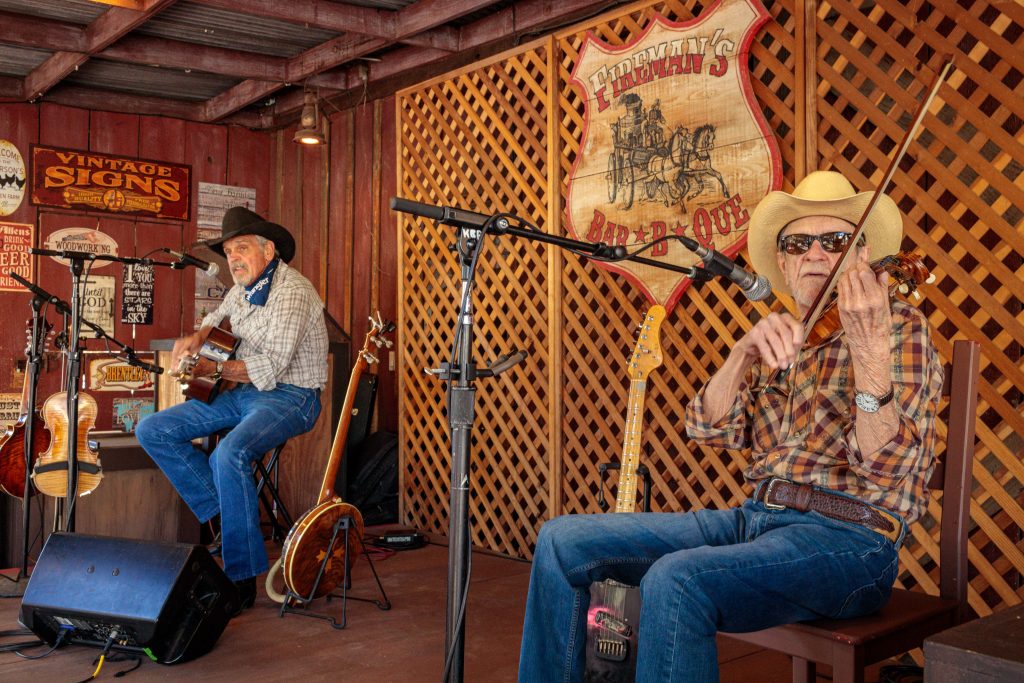 Entertainment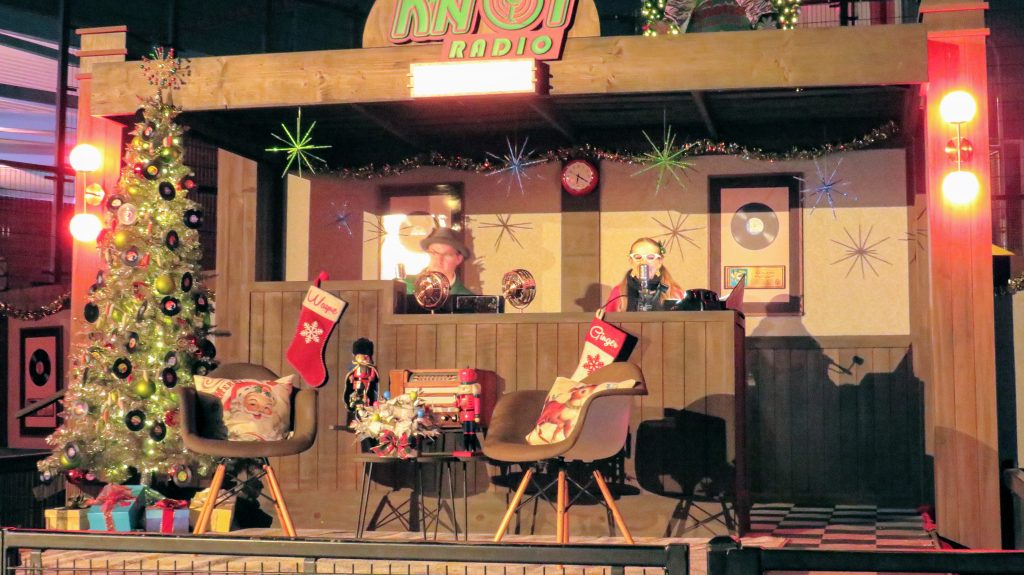 Knott's Berry Farm has the best entertainment offerings of any Southern California theme park, hands-down. No matter where you are, there is always a show or musical performance going on. We had multiple meals at Fireman's BBQ, and hearing the Bluegrass Duo both times made the Ghost Town atmosphere feel so much more interactive. We also caught a performance of A Christmas Carol at the nearby Birdcage Theater. In the Boardwalk section of the park near Hangtime, you'll often hear a radio commentary. It turns out that this is an actual live broadcast called K-not Radio! The recording booth is located between Hangtime and Xcelerator, and it makes the 50's theme come alive.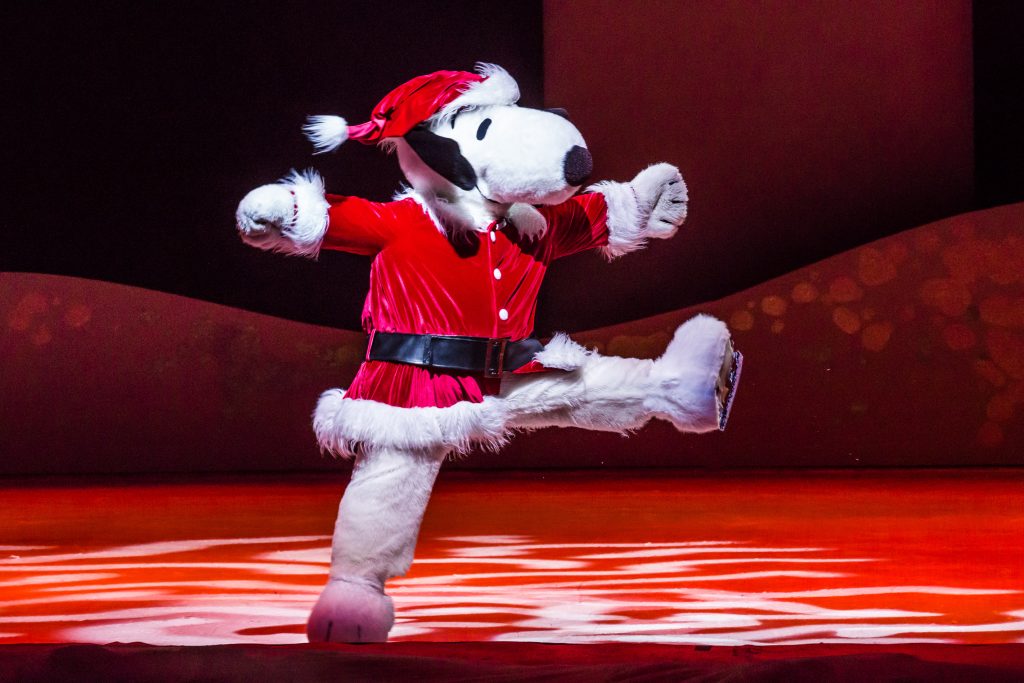 The show that you definitely don't want to miss is Merry Christmas, Snoopy! at the Walter Knott Theater, located in the back of the park by the new Knott's Bear-y Tales: Return to the Fair dark ride. This show is known to fill up rather quickly on busy nights, so we recommend getting to the venue around 30 minutes before the showtime. This ice skating spectacular is filled with stunning skating acts and clips from A Charlie Brown Christmas. It's is a must-see and you won't get the full Merry Farm experience without it!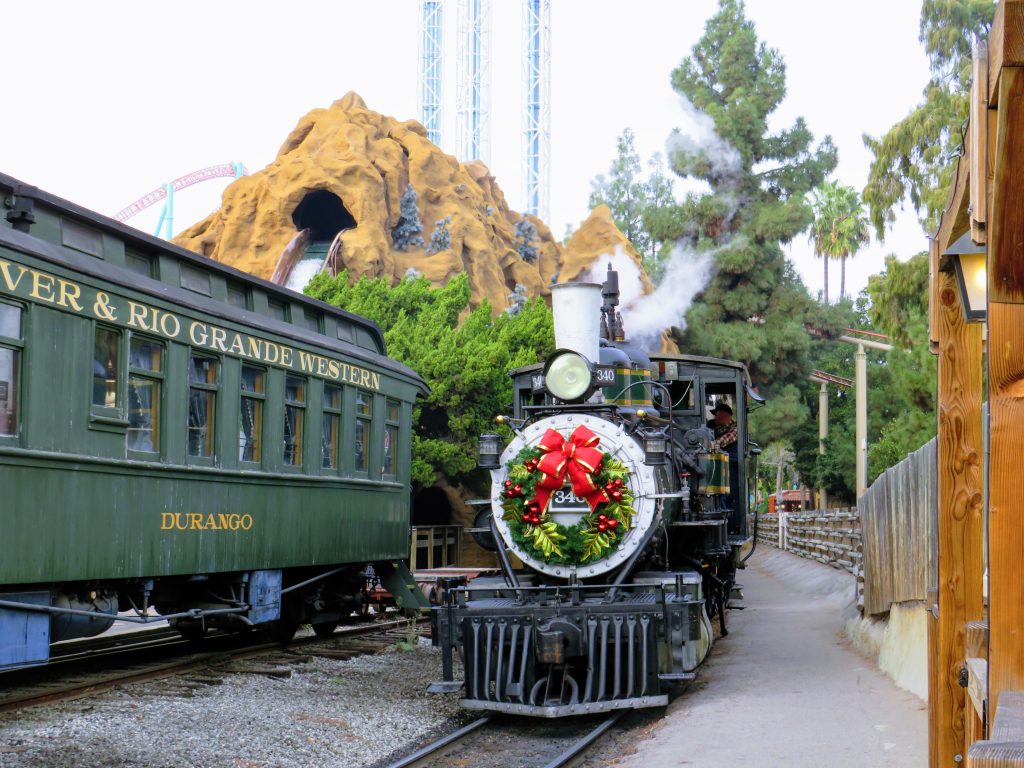 Park Atmosphere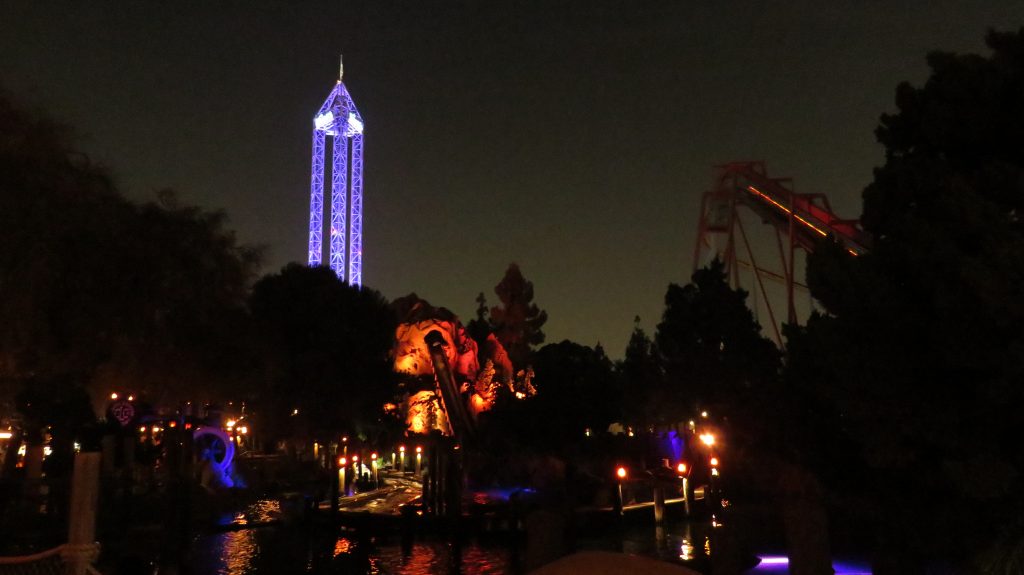 One of our favorite activities at Knott's Merry Farm was just walking around the park and seeing all the festive theming. It's a good idea to walk around both at day and at night because not all of the decorations are lit up at night. For example, a lot of the intricate theming pieces in the Ghost Town area of the park are best seen during the daytime. It's also a great time to utilize many of the photo-op spots around the park. At nighttime, the whole park glows with Christmas cheer and many of the rides sport their brilliant lighting packages (looking at you, Hangtime!). In the Ghost Town area, the Snow and Glow experience fills the buildings and paths with thousands of lights dancing to the beat of Christmas music while snow gently falls in a spectacular one-of-a-kind moment to share with loved ones.
Night Rides on Coasters
Nighttime rides on roller coasters are already a fun experience, but night rides during Merry Farm are even more satisfying because you can see so much more. When you ride many of the coasters at night, you can see all the lights and decorations from above, and you start to realize just how much work goes into an event like Merry Farm. Hangtime is one of the best roller coasters to see this from, not only because of the fantastic lighting package but also because you see so much of the park when you're dangling from the first drop. Night rides on GhostRider and Silver Bullet are spectacularly disorienting, especially when you don't know the layout and can't anticipate the next element. On the night of November 19, most of the coasters had very short wait times, usually consisting of just a few cycles. Wait times tend to decrease as the night goes on, with the hour before park close being perfect for marathoning roller coasters.
Info about Knott's Berry Farm Season Passes: The perfect stocking stuffer is now on sale. A new 2022 Season Pass includes unlimited visits thru December 17, this year plus all of 2022, discounts on select food and merchandise, and access to exciting year-round seasonal events. A Regular Season Pass includes admission to Knott's Berry Farm and a Gold Season Pass includes admission to both Knott's Berry Farm and Knott's Soak City Waterpark. Pricing and more information are available at knotts.com.
Cover photo courtesy Knott's Berry Farm.