Fastpass+ is part of Disney's Next Gen technology, which utilizes RFID technology. RFID technology isn't brand new to Walt Disney World, as it has been used before at Epcot in the turnstile area as you are entering the park. Over the last year or so, Walt Disney has started to roll out several things here and there for Next Gen, including free Wifi throughout Magic Kingdom.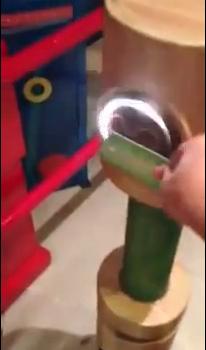 One of our readers submitted this short video, showing the new "Fastpass+" system in action at Toy Story Mania.
httpvh://www.youtube.com/watch?v=R6xylZ0XDcg
According to our reader, he was able to log on from home and reserve his ride time before he even set foot out the door. This will be very convenient for locals, but tourists too, as they can plan out their day almost down to the minute.
I've been told there are several already set up over at the Magic Kingdom, but they are currently not operational. They hosted a test earlier this year at the Magic Kingdom, but the system hasn't completely rolled out yet. This is just the beginning. With RFID becoming widely available, we might start to see it pop up in other areas of the resort. Could we possibly see a reservation system for Fastpass+ work days, possibly weeks in advance to help those traveling plan their vacations?
For more information about Walt Disney World, visit the official website.