The Amusement Industry is more than just theme parks, water parks, and haunts. They are made of people, and through those people we form a tight knit family. When something happens to one, we all feel it. It's with that in mind that we reach out to all of you-theme park fans, readers and family to help with something really big. One of our extended family members needs help. We are going to do what we can to help, but we can't do this one without you.
Benefit for Tessa Martinez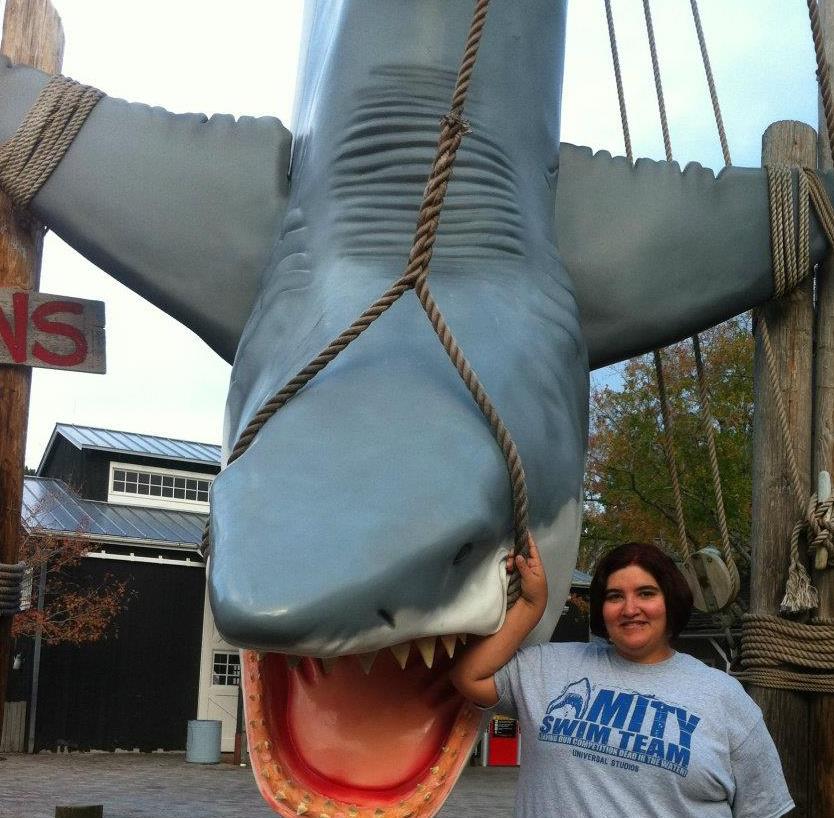 Our friend, and huge theme park fan, and a member of the industry, Tessa Martinez needs help. Tessa has been heavily involved in the haunt industry over the past several years, and is an employee at Universal Orlando. Over the last 16 years of Tessa's life, she has had several medical problems and been diagnosed with Fibromyalgia, Hidradenitis Suppurativa, Lupus, and recently: Dercum's Disease. Tessa will be seeing a specialist, Dr. Karen Herbest, on April 22nd in California. Although Tessa has insurance, her insurance will not cover the cost of travel to California to see a specialist for treatment. It takes a lot of support to get through something like this, and we want to support Tessa and her family so that they can all travel to California for the treatment.
To help we will be hosting a benefit for Tessa Martinez on March 29th at Howl at the Moon in Orlando to assist her and her family with the cost of her medical treatment. We would also like to help raise awareness of Lupus. It's a debilitating disease that anyone can have. It's important to know the signs, and get treatment as soon as possible. As in Tessa's case it can lead to even more problems, and become unbearable.
Because Howl at the Moon is a dueling piano bar, you must be 21 or older with a valid ID to attend, however, if you are unable to attend for any reason, you can still assist Tessa. Tessa has a donations page set up where you can donate.
Long and short-We're having a party…and you're all invited. Again, donations are not required, but they are appreciated. We will also be having a huge raffle to help raise money. We've had several great donations and will be tossing in a few things from our personal theme park memorabilia collection as well to help raise money.
WHEN:
Friday, March 29, 2013
6:00pm-9:00pm
WHERE:
Howl at the Moon
8815 International Drive
Orlando, FL 32819
WHAT:
Free cover for the first 90 people to show up for the "Erik Yates Party" beginning at 6pm
Two free drinks for those first 90 people
Giveaways by Howl at the Moon
Complimentary appetizer buffet until 8pm
Raffle prizes
Silent auction
Two Free "Freddy VS Jason" posters for all who attend
Be sure to RSVP on Facebook for up-to-the-minute-news on the Benefit for Tessa! RSVP'ing for the event on Facebook does not guarantee you free admission to Howl at the Moon and is not mandatory to attend. Free admission is based on a first-come, first-serve basis!
Donations
We will be taking donations for Tessa through out the night at a designated table within Howl at the Moon. Please look for either Tessa, Erik or Racheal to make a cash donation.
Silent Auction
We have several items we will be auctioning, but due to the nature of the environment, we are only able to do a silent auction. We will have a sheet for each item being auctioned where you can write your name and your bid. Bidding will close at 8:45pm. The highest bidder will win the specified item. Payment will be collected after the raffle drawing has ended.
For those who may be interested in items and cannot make it to the benefit, you are permitted to have someone bid in your place. However, keep in mind, payment will be collected at the end of the night.
Here are photos of the items that will be in the silent auction:

Raffle Prizes
We will be raffling off many items, including: theme park items and movie posters. We also have some surprises in store that are not pictured. Raffle tickets will cost $3, or you can purchase 2 for $5. At 8:45pm, we will draw the winners and document what raffle number wins what prize. We will not have access to a microphone, so you will have to stop by our table to find out if you win. Prize pick up will be at the end of the party.
Here's some photos of some of the items that will be raffled:

We would like to thank everyone who has donated for the benefit and greatly appreciate your assistance in raising money to assist Tessa. We are still accepting unique items to be raffled through Thursday, March 28th. If you are interested in donating an item or have a question regarding the Benefit for Tessa, please visit our contact page and send us an email.
Get social!
On the night of the benefit, share your night with your friends and followers on Twitter by using hashtag #party4tessa! We will be tweeting photos and more through out the night. We'll RT our favorite tweets!
Tables are available at an additional charge in the club, for more information about tables and Howl at the Moon, visit the official website.