Adventure? Excitement? A Jedi craves not these things…but Star Wars fans do! They're going to get it this year when Star Wars Weekends comes blasting through Disney's Hollywood Studios weekends in May and June. This is the first Star Wars Weekend to happen since the acquisition of Lucasfilm by Disney. Will it be more over the top than normal, or will it remain the same? Judging by the first two guests, it looks like there's more to be had at this year's event than ever before…but we're just grazing the tip of the lightsaber.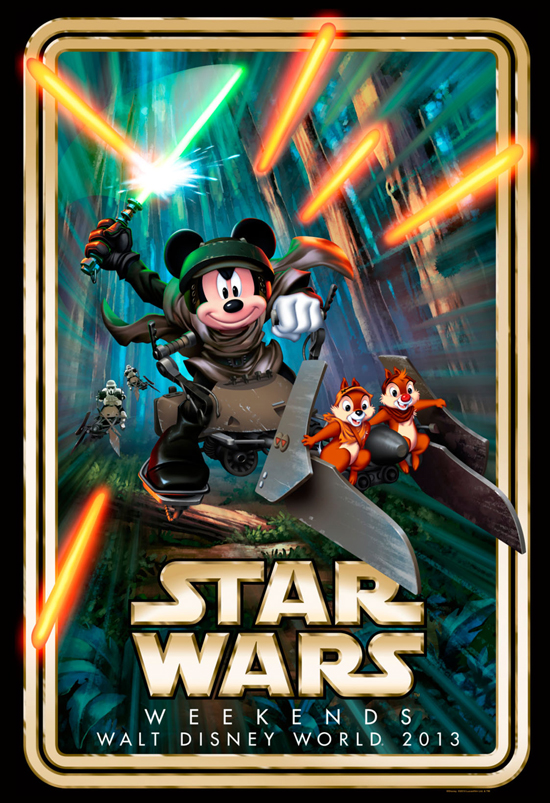 The first two guests go from about as far from the spectrum as you can get from each other. One a Sith Lord, the other a fierce and cute Ewok.
Weekend one and two will feature Ray Park who played Darth Maul in Episode 1-The Phantom Menace doing meet and greets and signing autographs for guests. Park has also been featured in several other films including the X-Men franchise.
Weekend two and three will feature Warwick Davis who played several roles in the Star Wars films, most notably Wicket the Ewok in Return of the Jedi. Davis has also played in his own stand alone film-Willow, alongside Val Kilmer and has several roles including as Professor Flitwick and clever as they come goblin Griphook. He's also the titular character in the horror franchise Leprechaun.
In addition to getting up close and personal with stars of the film, there will be unique character meet and greets that roll out just for this event, the Jedi Training Academy, and of course the Hyperspace Hoopla, the annual dance competition from beyond the stars.
Check out last year's show
Stay tuned as more guests are announced.
For more information about Star Wars Weekends, including tickets to Disney's Hollywood Studios, visit the official website by clicking here!