Sorcerers of the Magic Kingdom at Walt Disney World's Magic Kingdom park was such huge hit that came out of nowhere. Did the designers think that it was going to be popular? Probably, but they had no idea that the interactive game would get lines longer than some of the attractions. So with that in mind creative masterminds at Walt Disney World Resort in Florida decided to come up with the second game at the Magic Kingdom. Pirate Adventure-treasures of the seven seas takes, guests across the park on wild interactive quests to find treasure, and adventure. Wow the attraction isn't officially open, it is in soft openings right now at the Magic Kingdom.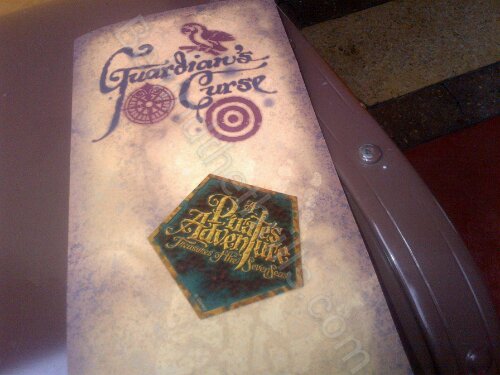 While the sign marking the beginning of the attraction is still covered,  guests are able to take part in the treasure hunt. Imagineers can be seen all around the difference quests tweaking, fine tuning, and watching guests squeal in delight as they follow the maps and complete the quest to unlock the treasure.
As of right now only three of the five quests are currently available. However that's not stopping guess from taking part in the fun.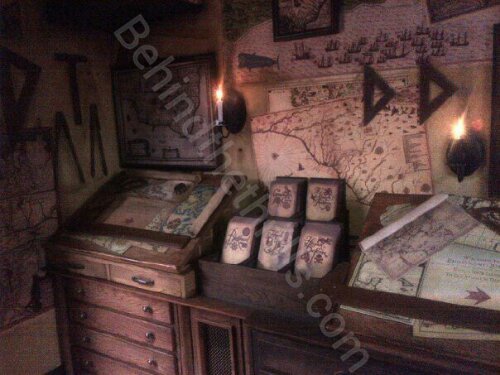 While we don't want to spoil all the surprises for you, we will give you the basic rundown you pick up your map and follow it to a location within the park.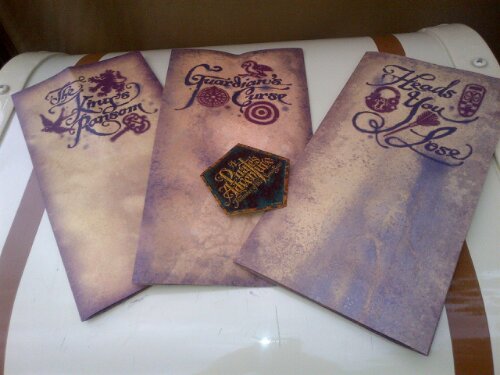 Each location will give you a quest to complete, at the end of which you unlock the treasure. Each quest will give you a different map that is yours to keep yours to keep.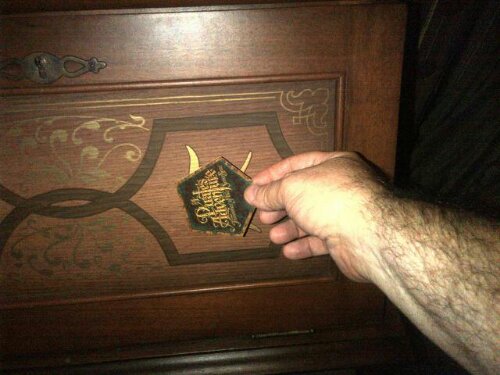 The games are pretty simple you start out by scanning your RFID card , at which point Captain Jack Sparrow then instructs you on your quest. As you complete request you unlock different practical and lighting effects. As you finish the quest Captain Jack reward you with a treasure .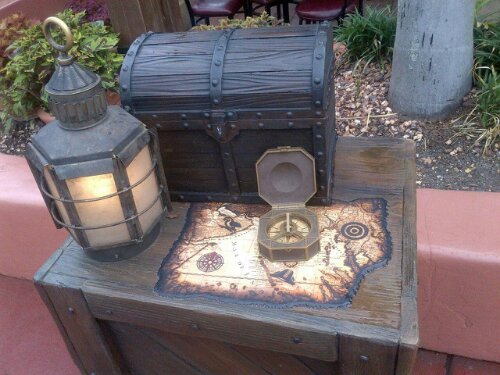 While the game is very much in the early testing stages, we couldn't help but draw comparisons to sorcerers of the Magic Kingdom. The game has very similar interactive qualities, which it shares with Sorcerer's. That however is where the comparisons end. While sorcerers is more of a card game, Pirates mixes it with a shooting gallery.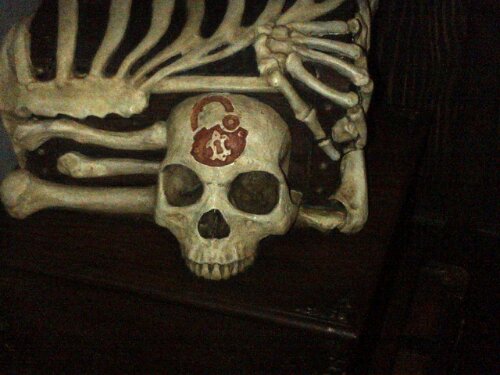 Check out more from the Pirates Adventure:Treasure of the Seven Seas in our slideshow below:
The game is aimed primarily at kids, but we had a blast with it as well. The game is expected to make a full premiere later this month.
For more information this is the official Walt Disney World website by clicking here!