Earlier today, Universal Orlando finally announced what's replacing Jaws: The Ride and the Amity area that closed in 2012 and was quickly demolished. In case you haven't heard yet, Universal Orlando announced a Diagon Alley and London section of the Wizarding World of Harry Potter would be opening in 2014 at Universal Studios Florida.
Click here to read the announcement from today regarding the 2014 expansion.
An anonymous reader who just happened to be in the park sent us a couple of photos taken this afternoon of what is believed to be JK Rowling and Florida Governor Rick Scott.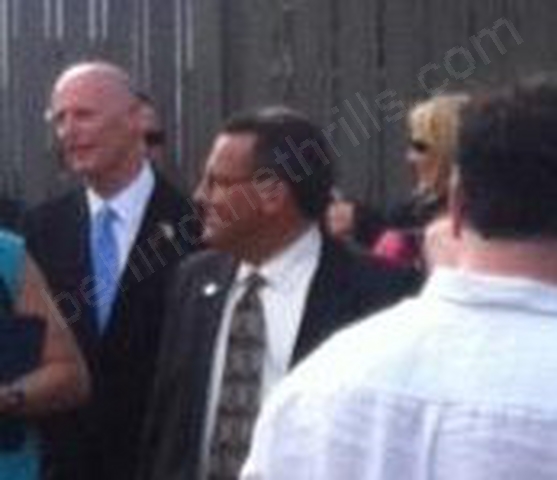 We took the original photo our reader sent us and blew it up a little bit since there we so many people in the photo. We aren't 100% sure, but we believe the blonde with the sun glasses on is indeed JK Rowling. The bald guy on the left? Yep, that's Rick Scott, Florida's Governor. Some say that he resembles one dark lord from a certain series about a boy wizard. Personally, I'm not too sure… but do you see a resemblance?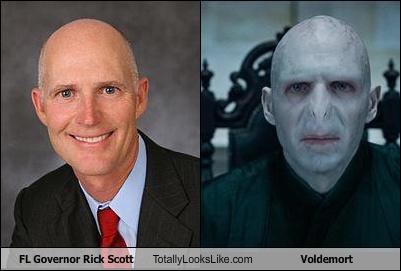 Here's a better look at Rowling:
It wouldn't surprise us if that's really Rowling touring the park, as she was heavily involved with the Wizarding World before and after it opened at Islands of Adventure, giving her input approval all throughout the process.
Here's a look at the original photo: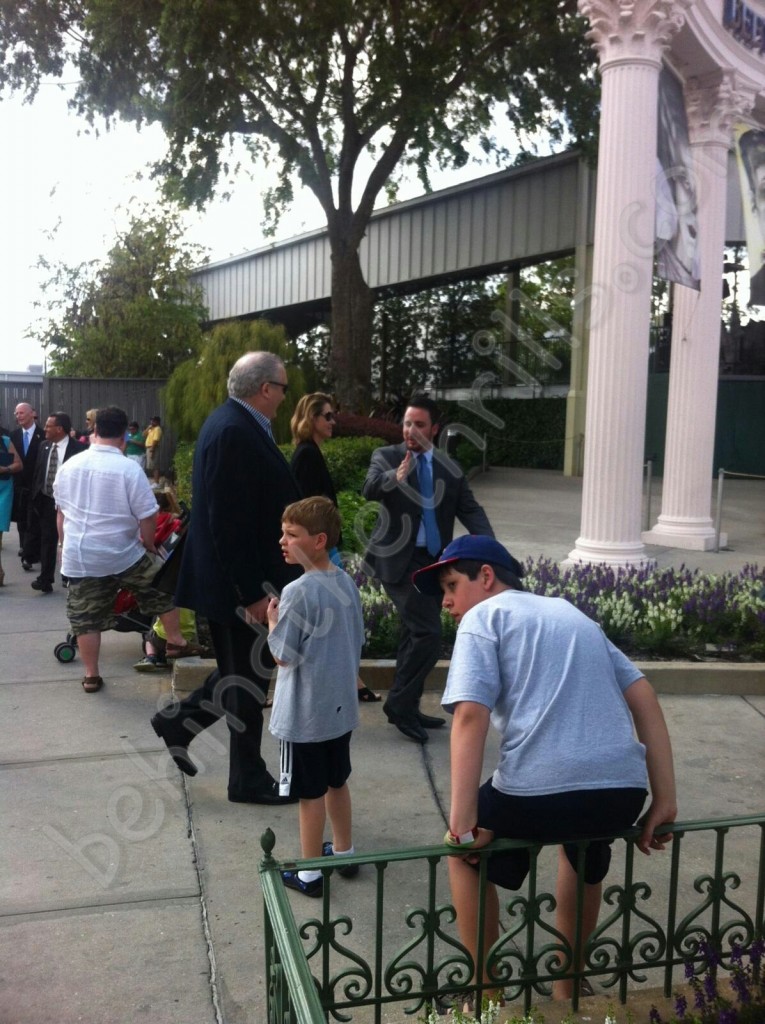 This photo was taken over by Beetlejuice during the Superstar Parade. After this photo was taken, this ground walked through the San Francisco area of the park and then disappeared into the back area near the Harry Potter expansion.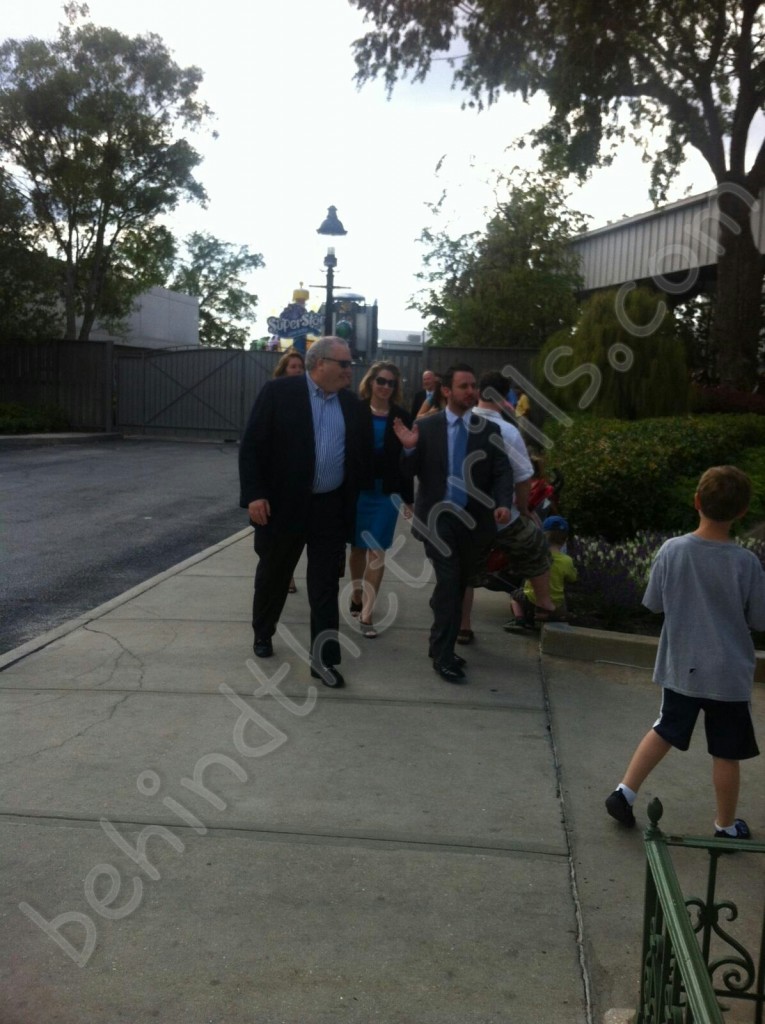 This photo was taken just before the previous picture, but only Rick Scott is visible in this photo in the background. It's no surprise to see Governor Scott walking around the Florida theme parks, after all, the new project will not only bring in new jobs, but if this expansion is as popular as the first, the ripple effect will be felt throughout all of Orlando's businesses. Since the opening of The Wizarding World or Harry Potter, Orlando has become the most popular destination for tourists in the country. That's no small feat, and it's one that people are noticing. Thanks to Harry Potter, and a stepped effort at theme parks across the region (such as Legoland Florida, SeaWorld and that little expansion Disney had) Not only was tourism up, but so were overnight stays and even spending.  Meanwhile, Rick Scott is up for re-election next year.
For more information about Universal Orlando, visit the official website by clicking here.