Home haunts are really a dying breed, and good home haunts are even more rare. Why would people even bother with a home haunt when there's so many great huge haunts that have huge budgets and amazing detail? Quite frankly, they all started small, and they all started with a passion. So it begins with Scare-Idaho, a home based haunt with a big dream and a big passion. America's Heartland isn't ripe with haunted attractions, but with your help, perhaps we can change that, one little haunt at a time.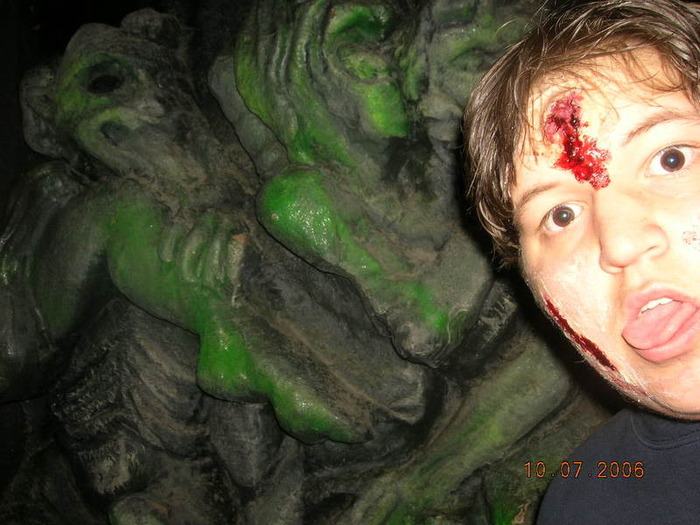 Let's learn a little about Scare-Idaho. First off, it's an effort by one of our really good friends, Preston Popp. Preston is a gore hound, a haunt freak, and an all around great guy. He put himself through college where he hopes to one day follow his dream and work in the Amusement Industry. He's an all around good guy, but I'm also a little biased.
For years Preston has been fascinated by the way monsters work, and how they bring nightmares to life on the big screen. He's been so enthralled that he started piecing together his own make up techniques and props. Before long, he had his entire family working on a home made haunt in Fort Myers, Florida. Admission was free, and any donations that were raised was given to local charities, anonymously.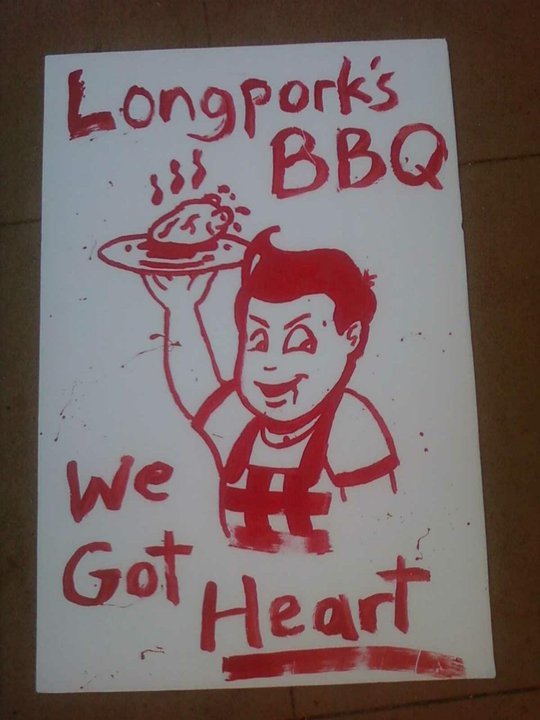 His works include a cannabilistic BBQ joint, and a demon toy factory. Being a haunt fan, he has been a member of all manner of haunt sites, such as the now defunct HHNVault. There he pitched ideas, and even fantasized about his dream haunted maze. Being a life long fan of Halloween Horror Nights, and other haunts in the area, it was always a dream to open a huge haunted attraction.
This year Preston is in Idaho, following another dream (lead by his heart) and being that Idaho is far away from any major haunts, he's feeling a little homesick. As any good haunt fan does, when you can't go to the haunt, you bring the haunt to you.
Preston has started a Kickstarter campaign (click here) to help get the attraction funded. The goal is just $500 dollars, and the proceeds will go to covering costs for materials needed to build the haunt. If you are in the haunt industry, and wish to donate materials instead, please email us at Staff@behindthethrills.com and we will pass along the information.
While we can't say for certain, Preston usually keeps a donation box in the front of the haunt, and any donations will be  donated to the local children's hospital.
For more information about Scare-Idaho and to donate, visit the official Scare Idaho Kickstarter page by clicking here.