Busch Gardens Williamsburg is getting ready for their Summer celebration, Illuminights, which brings even more fun to the park, plus a dazzling display of nightly fireworks. Illuminights: A Busch Gardens Encore will take place nightly beginning at 5:30pm from July 1st through August 11th. Illuminights is also included with park admission, so on top of all the other great things Busch Gardens offers, there's much more to see!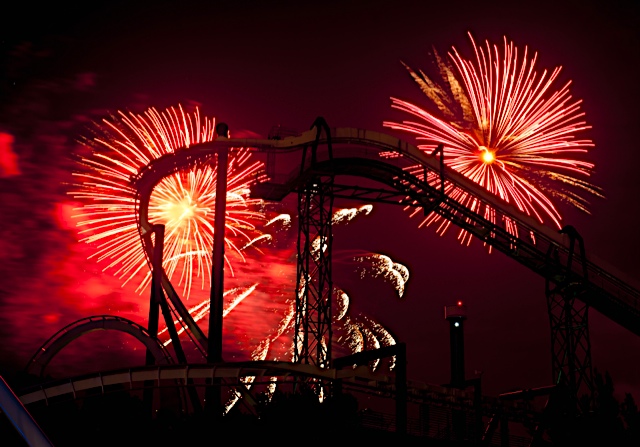 During Illuminights, you can watch special shows in different countries around the park at 5:30, 6:30, 8, and 9. At 9:30pm, you can view Fireworks from just about anywhere in the park.
Busch Gardens will also be hosting special Patriotic Fireworks on July 3rd and 4th to celebrate Independence Day. On top of special Fireworks, the park will also be offering other special treats like the 4th of July Picnic and the Fireworks Spectacular on the Rhine – an extended version of the cruise. The Picnic and Rhine River Tour are not included with park admission.
For more information about Busch Gardens Williamsburg, visit the official website by clicking here.