The Orange County Regional History Center isn't your typical history center. When you think of history, what do you think of? While the Orange County Regional History Center does include some of Florida's early history, it also includes entertainment aspects – like Central Florida's theme parks. Theme parks may not sound like history, but they mean a lot to us here in Florida as they bring millions of visitors to Florida every year.
"A Year in the Life: Backstage to on Stage" is a temporary display at the Orange County Regional History Center that focuses on the creative and development side of Universal Orlando. Backstage to on Stage made it's debut earlier this year and will run through January 26, 2014. The History Center has promised four different sets for Backstage to on Stage. The first being Mardi Gras, followed by Cinematic Spectacular and Universal's Superstar Parade, Halloween Horror Nights, and Christmas Celebrations at Universal.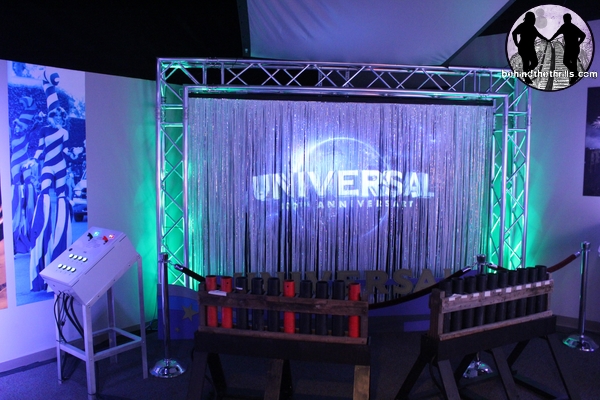 Backstage to on Stage opened with Mardi Gras, which changed over to the Summer Set in May. Through August 18th, History Center visitors will be able to see a display based on Universal's Cinematic Spectacular: 100 Years of Movie Memories and Universal's Superstar Parade.
The summer set features:
Recreation of the Cinematic Spectacular water screens and fireworks – The History Center had to be a little creative in recreating Cinematic Spectacular. The nighttime show features movies that are projected onto a high tech water screen that supports high definition video, plus fireworks and fountains. It's a little tough to safely bring fireworks into a building, so The History Center did the next best thing: a mini-recreation that keeps the spirit of Cinematic Spectacular alive. The entire display is interactive and great for kids!
Movie sound effects table – Have you ever wondered how some movie sound effects are made?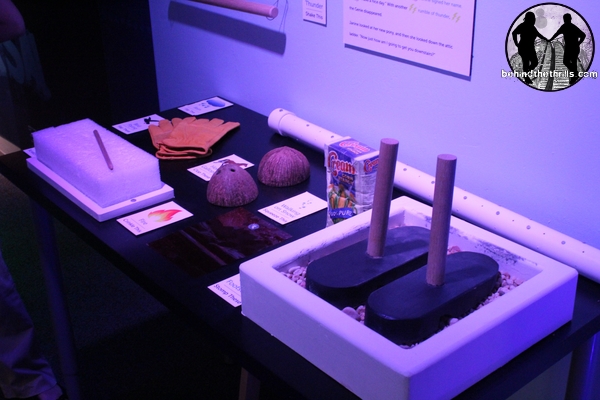 They offer a table with various household items that make some of the coolest sounds you've probably heard at some point in a movie.
Hop dance – The Superstar Parade features a Hop float with characters from the film, Hop. If you've ever thought about auditioning for Universal, or even just getting into the entertainment industry, you can learn how to do the Hop dance at the History Center. Anyone can do this dance!
Screen Play Integration – Universal Orlando rolled out the Screen Play app within Universal Studios Florida earlier this year. The augmented reality app is completely interactive and has become a "game" based on Universal films. Before you head out to the History Center, be sure to download the app for your iPhone or Android device.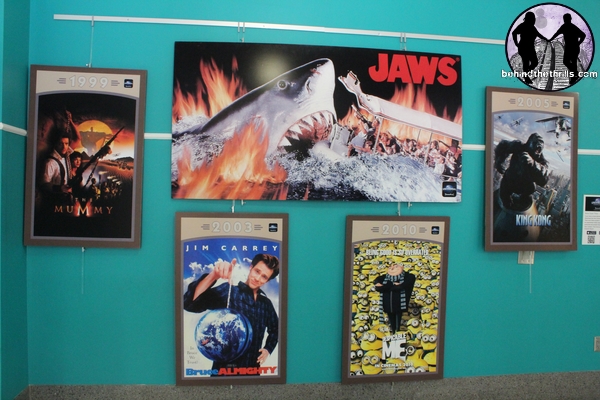 Costumes – No parade is complete without costumes. Universal's Superstar Parade features bright and vibrantly colored costumes that their actors wear. The parade not only features standard costumes, but it also features character costumes from Despicable Me, Hop, Spongebob Sqaurepants, and Dora the Explorer.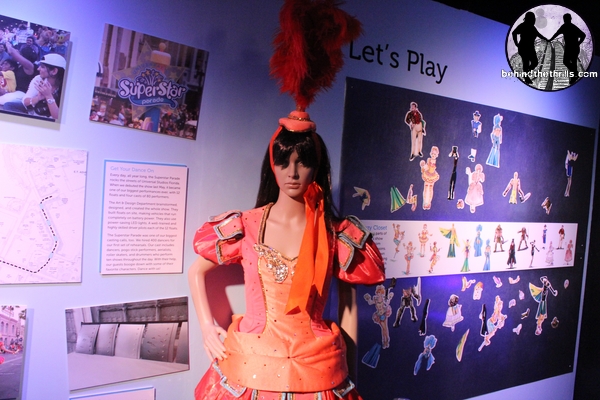 We were also able to interview Michael Perkins, the curator of exhibits for the Orange County Regional History Center. He talks a little bit about the Summer Display, but he also teases a little bit about what's coming later this summer for the Halloween Horror Nights display.
Check out even more photos from A Year in the Life: Backstage to on Stage.
Backstage to on Stage will feature Halloween Horror Nights from August 28th until November 3rd and Universal's Christmas Celebrations, including Mannheim Steamroller and Macy's Parade, from November 9th until January 26th, 2014.
For more information about the Orange County Regional History Center, visit the official website by clicking here.
Get social with us!
Follow us on Twitter @BehindThrills and like us on Facebook @BehindThrills.