Knoebels Flying Turns, the wooden bobsled coaster, is a labor of love for the Pennyslvania Amusement Park. It's been over seven years since construction started on the wooden bobsled coaster. It's become a running joke, and somewhat of a legend. For coaster fans it's the unicorn, the one coaster that they believed in, but could never ride. The one piece of coaster unobtainium could finally become attainable as Knoebels Amusement Park is doing some heavy testing on the soon to be Legendary coaster.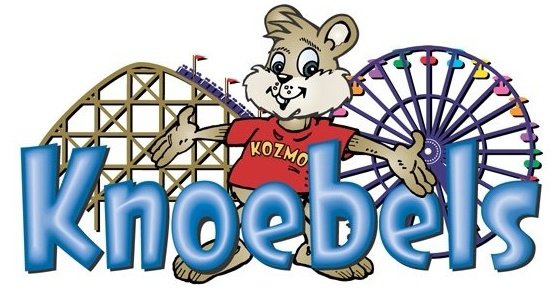 Earlier today, the Pennsylvania family amusement park released a video on their official Facebook Page showing Flying Turns not only doing a test run, but a POV with water dummies.
Knoebels has taken it's time making sure that everything about Flying Turns is perfect. From issues with the trains, and the turns, to even rumored issues with the station, the coaster has been built and rebuilt again. Normally a theme park will hire outside contractors, and even order a coaster from a manufacturer. This time Knoebels has done everything themselves, just short of the coaster trains. The park has made building this wooden bobsled coaster a labor of love.  Bobsled coasters give an out of control feelings as  the coasters turn and careen around elevated corners. There aren't many bobsled coasters left in the world, let alone wooden bobsled coasters.
The park addressed some concerns and questions about the coaster on their Facebook Page  that many Facebook fans asked.
Here's highlights and answers to some of the most frequently asked questions:
The coaster will not tip over. In the video there are several points where the train travels high into the turns, and safely back down. While the coaster is designed to give an out of control feeling, it's completely safe and will not tip over
There are several safety devices installed, including lap bars and seat belts. The attraction will meet and exceed all safety requirements
The reason that the coaster has taken so long is because of the nature of the construction. All work has been done in park, and coaster company has done work on the track itself. It appears that with the coaster, it was a bit of trial and error, and trying to get the coaster absolutely perfect
There will be a weight limit, and assigned seats. The park doesn't want to take any risks and will be limiting people of certain size and dimensions
There is still no set opening date. Labor Day was asked about several times, and the representative would only say "Labor Day seems a bit ambitious". While it could open before Labor Day, it's not looking likely at this point and we would venture to say early next season is when you can expect a grand opening.
Keep in mind these are not official statements made from the park, but we took from several questions that were asked, and the answers that were given.
Knoebels is currently open and getting ready for their Halloween Event kicking off this fall.
Stay tuned as we learn more about this "Legend in the making". Be sure to follow us on Twitter at @BehindThrills for the latest!
For more information about Knoebels, including ticket information, visit the official website by clicking here!