Universal Orlando hosted a panel on interactive experiences for Halloween Horror Nights over Memorial Day weekend this year during Halloween Extreme. During the panel, Universal announced two things: The Legendary Truth would be returning for Halloween Horror Nights 23 and that Legendary Truth and Horror Unearthed merchandise would soon become available for fans to purchase.
The Legendary Truth posted an advisory today: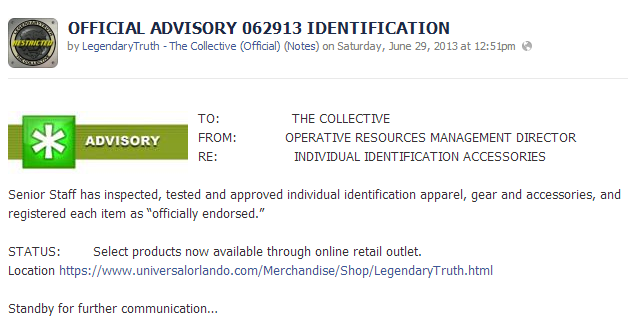 Universal Orlando has made Legendary Truth and Horror Unearthed merchandise available for purchase through their online store under the "Legendary Truth" brand.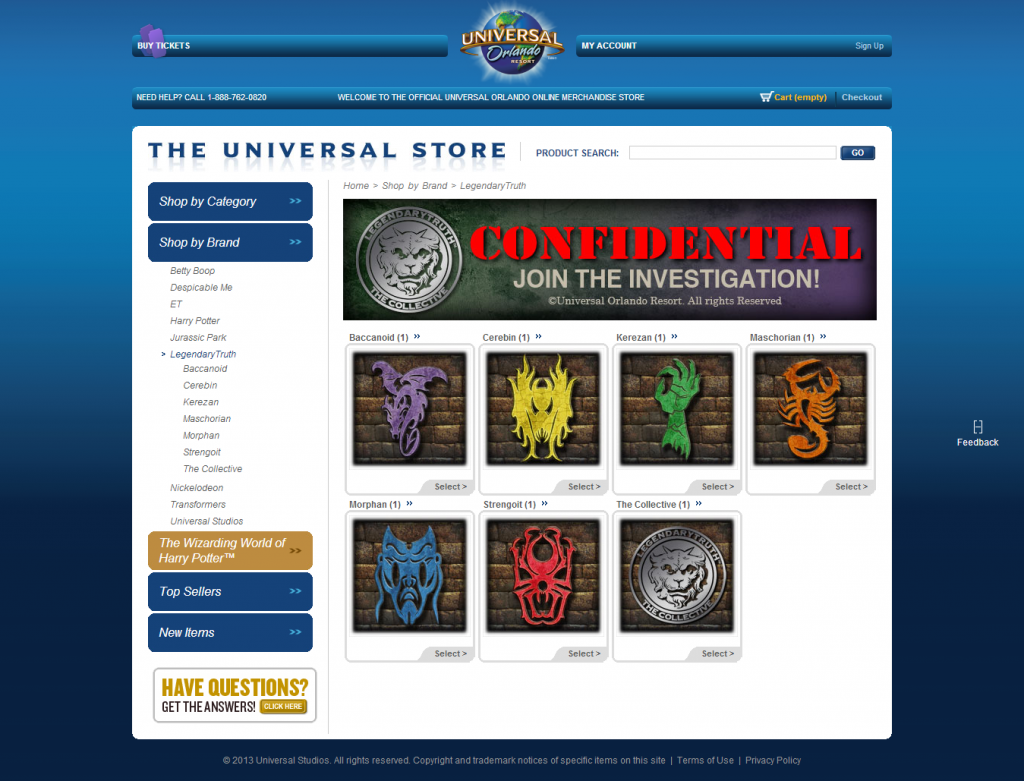 The brand is broken down into a total of seven "categories", six of which represent legions from Halloween Horror Nights 22 and one of which that represents the Legendary Truth, which originated from Halloween Horror Nights 18. With a wide array of merchandise that may become available soon, you're sure to find something that suits you.
 Hats are priced at $21.95 each. At Halloween Extreme, Universal Orlando previewed several different items, including hats, t-shirts, keychains, and more.
UPDATE 8-5-13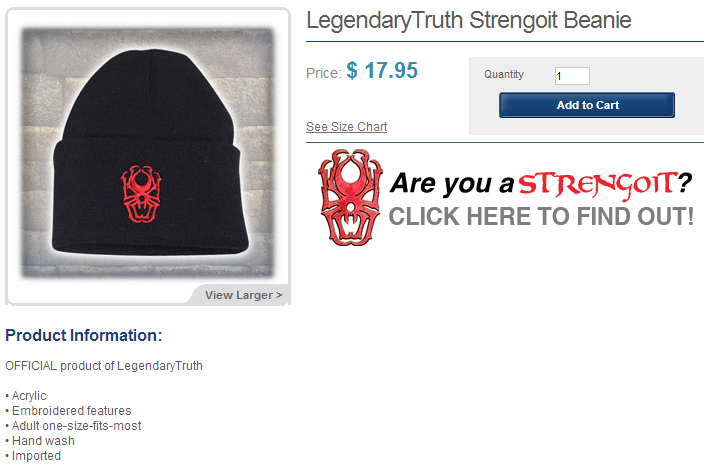 Universal Orlando has added Beanies to the list of items for sale under the Legendary Truth brand. You can now purchase beanies for your legion for $17.95. You can still currently purchase hats as well.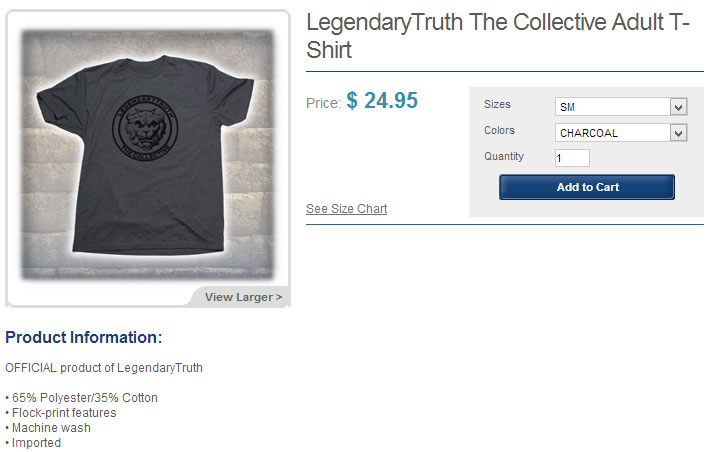 Also just added is a Legendary Truth T-shirt, which is available for $24.95.
---
Merchandise Preview:

Of course, merchandise might be limited but it's all reaction-based. Some products will be available based solely on gaming and points, however.
All of this ties into one big picture though: interactive gaming. The gaming started on a small scale with just hints to the back story found throughout the Halloween Horror Nights website. Each year, the interactive gaming got more and more popular, building a huge fan-base for Halloween Horror Nights.
Halloween Horror Nights 22 was ground breaking for their interactive gaming. Players could join in on the fun online and then could participate in the park through the use of an RFID card that uniquely identified each player.
Interactive Experiences by Universal Orlando at Halloween Extreme:

Ready to show your legion pride? Head over to the Universal Orlando online store by clicking here to purchase your Horror Unearthed or Legendary Truth merchandise.
Stay tuned to us on Twitter @BehindThrills for updated information on Halloween Horror Nights 23.
For more information about Halloween Horror Nights, visit the official website by clicking here.
Need to get tickets? Click the banner below to get your tickets today!